Just last month, I found myself in a digital nightmare. It was a seemingly ordinary day when the inevitable occurred—a sudden power surge disrupted the harmony of my computer system, abruptly shutting it down. Panic ensued as I rebooted my machine, only to be met with an ominous black screen and a sinking feeling in the pit of my stomach. The realization struck hard: my precious data, accumulated over years of memories, projects, and irreplaceable moments, was lost in the abyss of digital oblivion.
Desperation set in as I searched high and low for a solution. Countless sleepless nights were spent scouring the internet, reading forum threads, and trying every do-it-yourself technique I could find. But alas, my efforts proved futile. It became abundantly clear that I needed a professional data recovery solution—one that could navigate the complexities of my system, resurrect my lost files, and breathe life back into my digital existence.
If You're facing the same predicament, don't worry! Here are the five best data-recovery software to use in 2023. 
Five Best Data-Recovery Software
Here are five of out best data-recovery software.
1. Stellar Data Recovery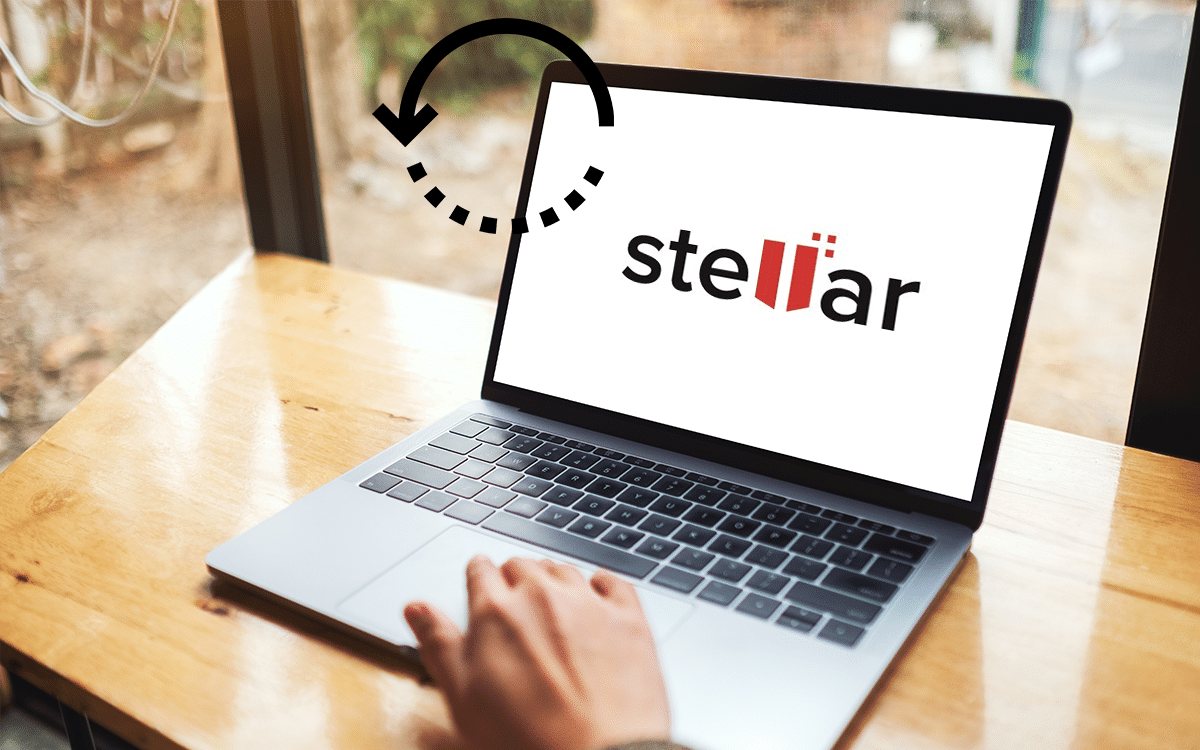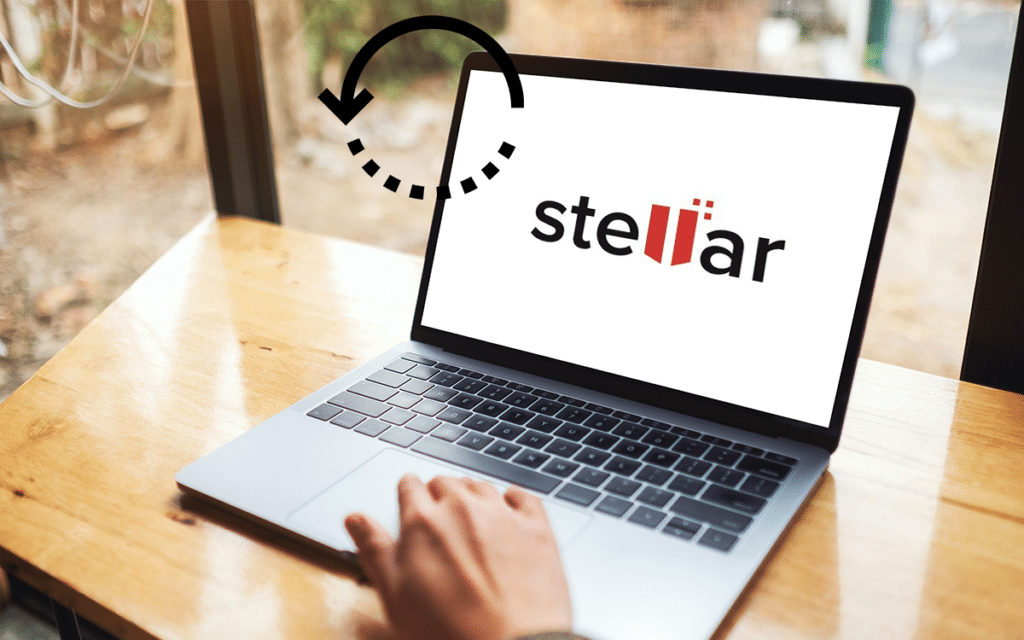 Stellar Data Recovery ranks first on our list of the five best data-recovery software to use in 2023. The platform offers a range of scan options, allowing users to customize the scan based on the type of data loss they have experienced. This flexibility saves time, particularly in cases where a specific file needs to be recovered promptly.
The platform's advanced search capabilities are another standout feature. They enable users to easily identify and extract the most critical data, ensuring that important files are recovered efficiently. What sets Stellar Data Recovery apart is its comprehensive support for all file formats and drives. Whether it's internal or external hard drives, memory cards, flash drives, or even optical media like CDs and DVDs, this adaptable provider can recover data from various storage devices.
Additionally, Stellar Data Recovery offers a free version that allows users to recover up to 1GB of data. Furthermore, there are no limitations on the number of files that can be previewed within the software, giving users the ability to check which files are recoverable before proceeding with the recovery process.
2. Glarysoft File Recovery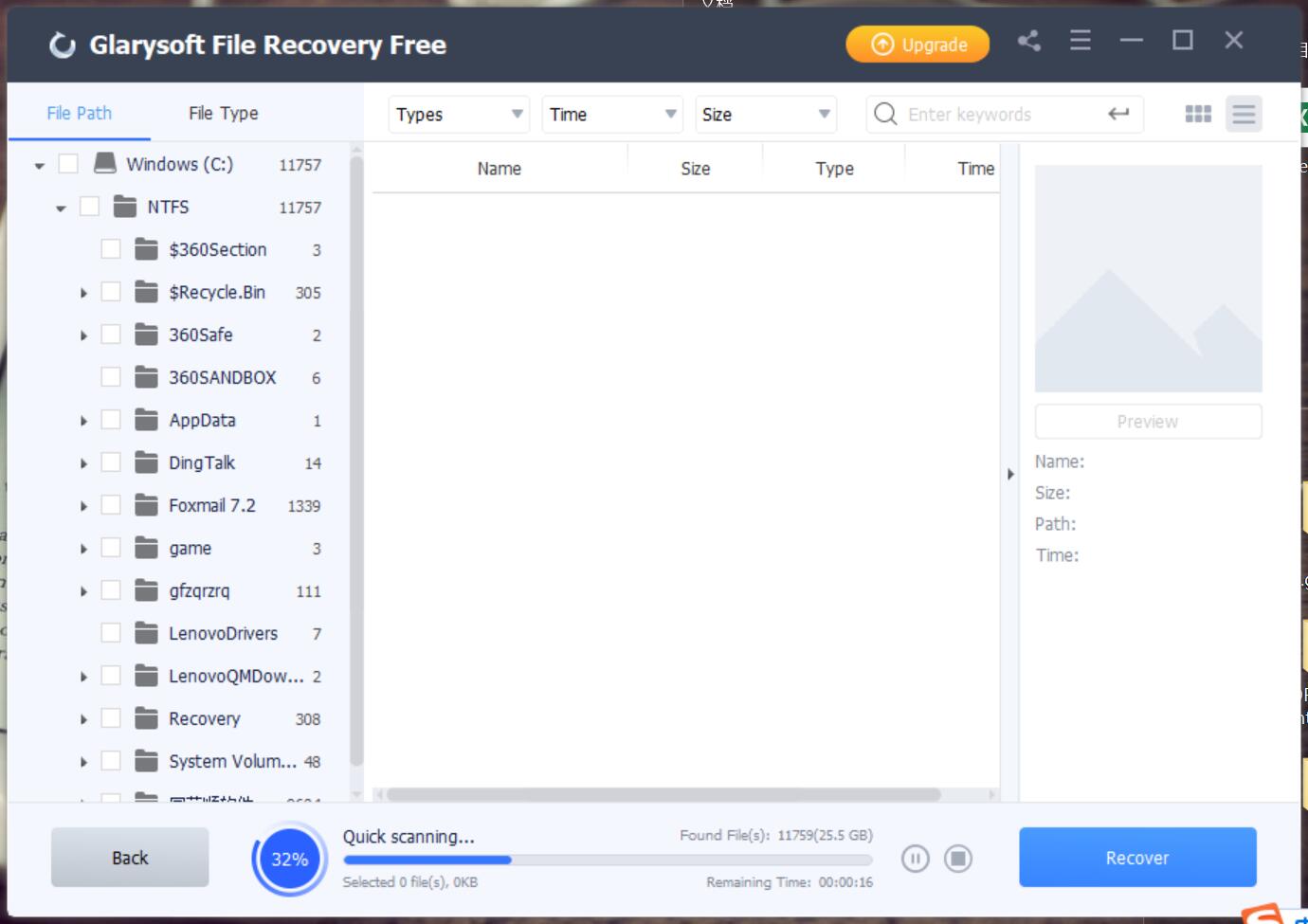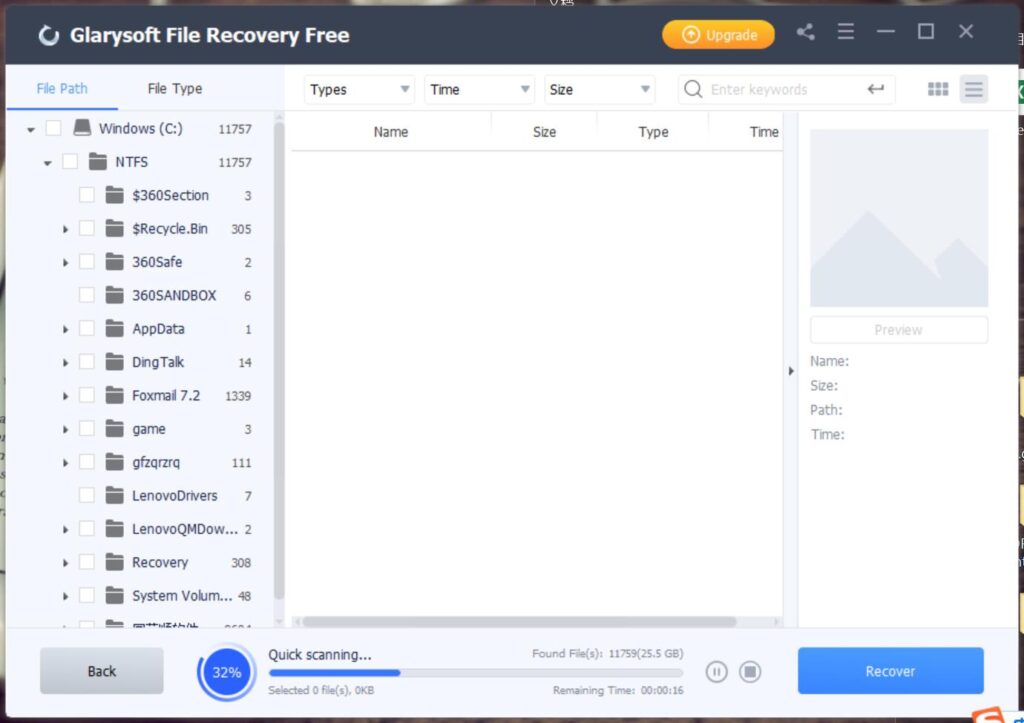 Glarysoft File Recovery Free is a straightforward and user-friendly program designed for file recovery. While it may not offer an extensive range of features compared to higher-ranked options, it still provides effective functionality and ease of use. The program allows you to select a specific drive and initiate a scan to search for deleted files. Even during the scanning process, you have the ability to undelete files, saving you time and eliminating the need to wait for the scan to complete. Additionally, pausing the scan is also supported if needed.
Glarysoft File Recovery Free offers various filtering options, allowing you to narrow down the search based on file type, time deleted, size, and keywords. You can even customize the file extensions associated with specific categories, ensuring that files like MP4s are correctly recognized as videos. Furthermore, the program supports FAT, NTFS, and EFS file systems, providing compatibility across different storage formats.
3. EaseUS Data Recovery Wizard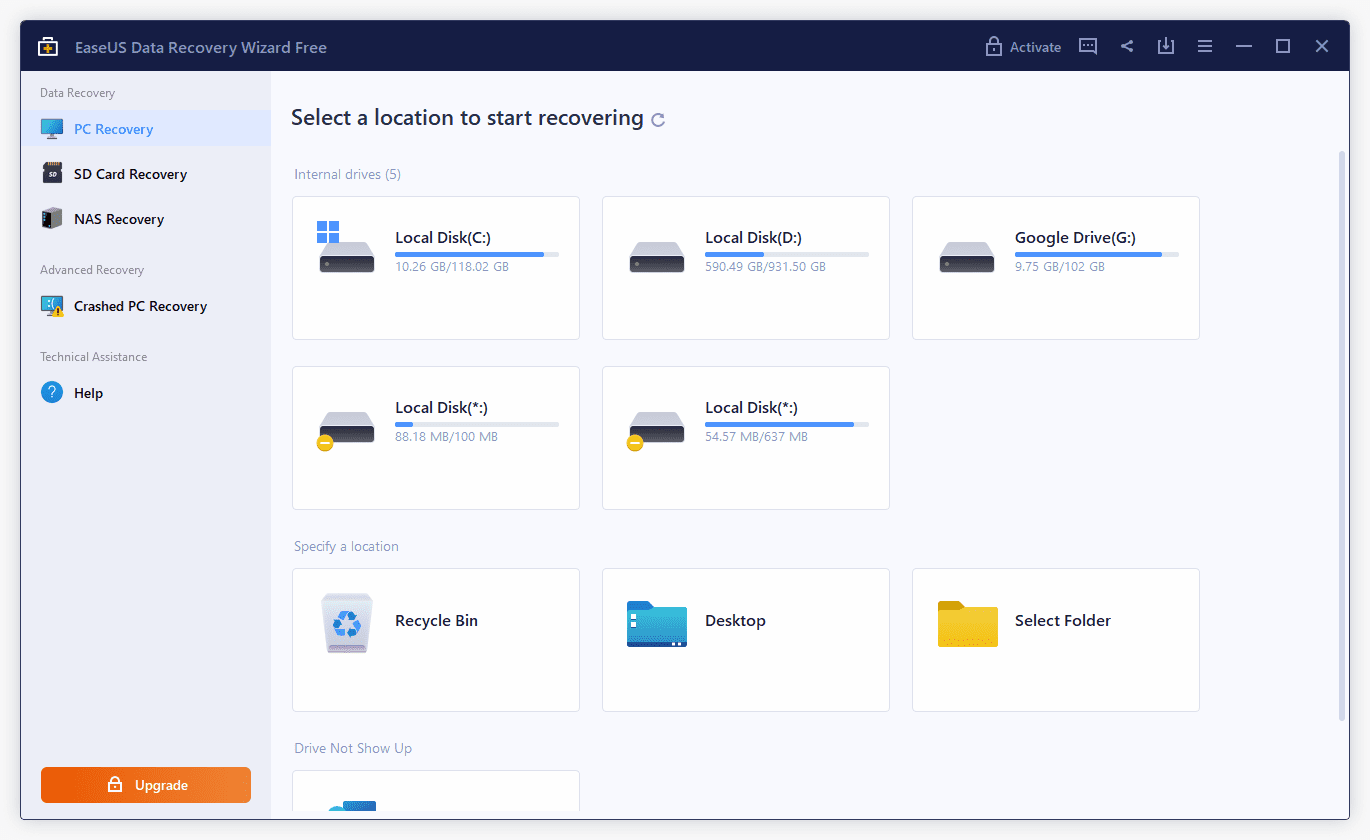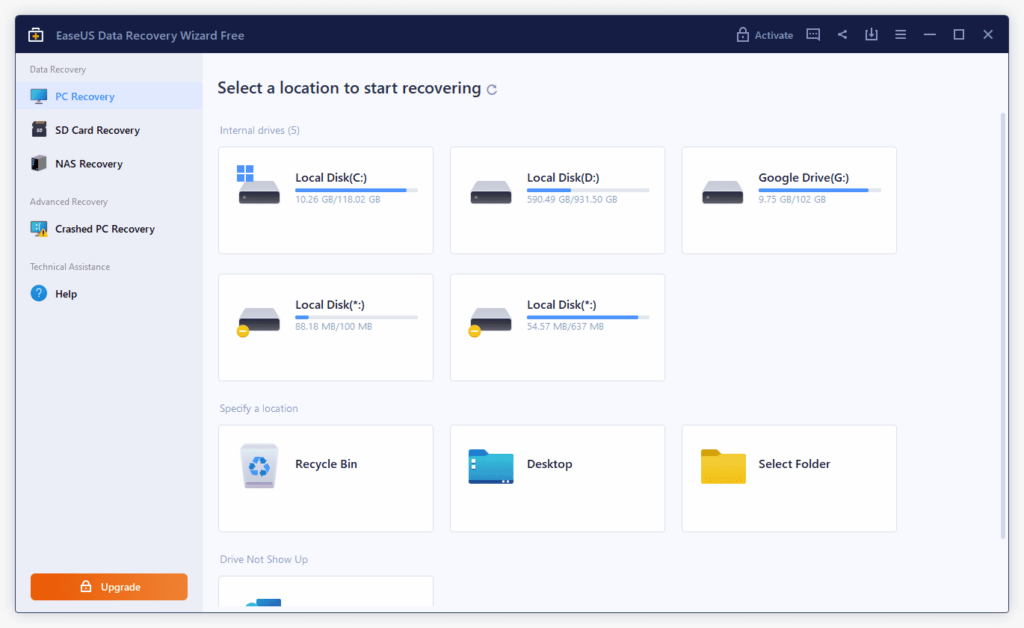 EaseUS Data Recovery Wizard is a game-changing and comprehensive data recovery solution that provides an easy method for recovering lost and deleted files. The free trial version allows for the recovery of up to 2 GB of data. With its streamlined user interface, the tool simplifies the process of recovering deleted files with just a few clicks. Before initiating the recovery process, users can preview the recoverable items to ensure that the right files will be restored. The inclusion of filters enables users to customize the scanning process to specifically search for the type of files they want to retrieve.
EaseUS Data Recovery Wizard addresses various data loss scenarios, including accidental partition formatting, unintentional file deletion, and malware infections. It supports the recovery of numerous file types, and it supports almost all disk-based storage gadgets. The tool's clear interface ensures easy access to all its features, making it one of the five best data-recovery software to use in 2023
4. Recuva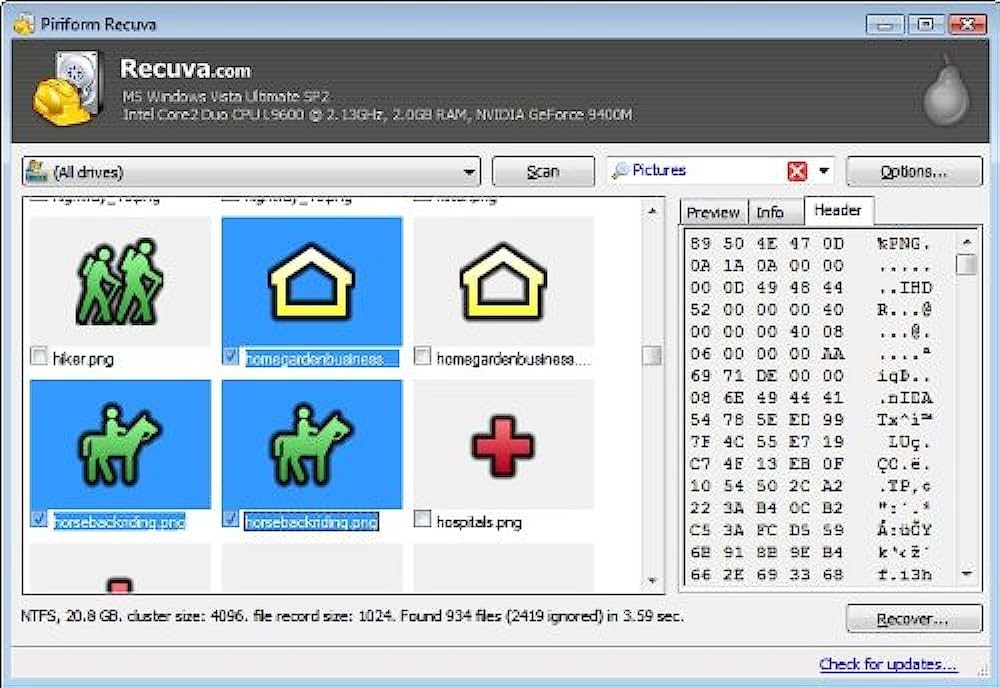 Recuva is a highly regarded and free data recovery software tool that stands out as one of the best options available. It offers a user-friendly interface while also providing advanced features for more experienced users. This software can recover files from various storage devices, including hard drives, external drives, discs, and memory cards. It can even retrieve files from iPods, making it a versatile solution. Undeleting a file with Recuva is straightforward and intuitive, comparable to the simplicity of deleting a file. If you are in need of file recovery, Recuva is an excellent choice and worth trying as your first option.
Piriform, the developer of Recuva, offers both an installable version and a portable version of the program. It works with Windows operating systems like Windows 11, 10, 8 & 8.1, 7, Vista, and XP.
5. Puran File Recovery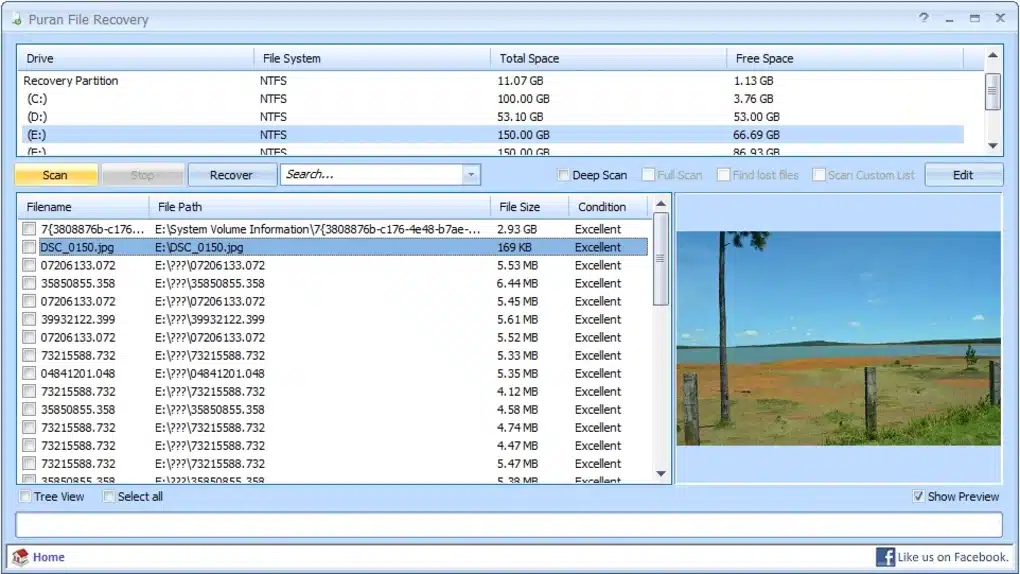 Puran File Recovery stands out as a strong option among data recovery software tools. Its user-friendly interface makes it easy to use, and it is capable of scanning any drive that is recognized by Windows. Additionally, it offers advanced options for users who require more customization. One notable feature of Puran File Recovery is its ability to identify a greater number of files compared to many other tools during our testing. If other software didn't find the files you were looking for, it is recommended to give Puran File Recovery a try.
This tool also has the capability to recover lost partitions as long as they have not been overwritten. This can be a valuable feature when dealing with partition-related data loss scenarios.
Puran File Recovery is reported to be compatible with various Windows operating systems, including Windows 10, 8, 7, Vista, and XP. Additionally, it is available in a portable version for both 32-bit and 64-bit versions of Windows, eliminating the need for installation.