Printing your flyer is the next step after creating it. The choice of paper can have a significant impact on how your message is viewed. The right paper can help your flyer stand out from the crowd, draw more attention, and ensure that as many people as possible see your message. This blog post will discuss how to select the ideal paper for your flyer, as well as some of your best choices. But before moving on to that, if you haven't yet created a flyer for yourself, click on link and create a wonderful flyer today to add to your Print catalog! Alright, so without wasting any more time, let's dive into it!
How to Select the Right Paper for Flyer Printing?
It is crucial to take a number of factors into account when selecting the best paper for flyer printing. Consider the flyer's primary objectives as well as how much text is on it. It is advised to choose a higher quality material to help convey the message's importance if it is critical to your business. Additionally, think about the image you want your company to portray, such as its commitment to sustainability, expertise, or attention to detail. This is considered important as it can affect the kind of paper you choose.
In addition to this, it's essential to keep in mind your budget because a better one can be more costly, particularly if you need a lot of flyers. Finding a balance between quality, price, and the message you want to deliver is ultimately necessary when selecting the paper for flyer printing. By considering these elements, you can pick the option that best meets your requirements and makes your flyer impressive and effective.
Top Best Papers to Use
There is a huge variety that you can use. The following are some of the best ones that you can opt for:
Bond Paper
One of the options you have is bond paper. It is usually used in official documents but is also utilized for the purpose of promotion. The reason why a lot of people tend to use it is because of its durability and sturdiness. Rag pulp is used in its production, which gives it a high-quality, luxurious finish.
No doubt, it is a great option for printing promotional materials because it can endure the challenges of repeated handling without losing its exceptional quality. Furthermore, it has the brilliant ink-holding capacity, resulting in text and images that are clear and striking. This makes it the perfect option for situations where prospective customers are asked to fill out the information on a flyer or other document in exchange for discounts.
Pulp Paper
When printing your flyers, are you looking for a more eco-friendly option? Then pulp paper seems to be an ideal option in this regard! This kind of paper is a great option for anyone who wishes to reduce their environmental impact. It has a rough texture, is uncoated, and is made from renewable resources, all of which give your printed materials a charming and rustic feel.
Silk Paper
Silk paper provides a distinctive blend of both gloss and matte finishes, making it ideal for your advertising flyers. This style is favored by businesses that want to leave a good first impression on prospective customers. It is perfect for high-traffic places where flyers are likely to be handled frequently because it is not only aesthetically pleasing but also incredibly durable.
Whether you're promoting a new product, announcing a sale, or simply trying to get your brand noticed, silk paper can help your message stand out from the competition and make an impression on your customers that last for a long time. So why settle for less when you can add a touch of sophistication and elegance with a better option?
Choosing the Right Size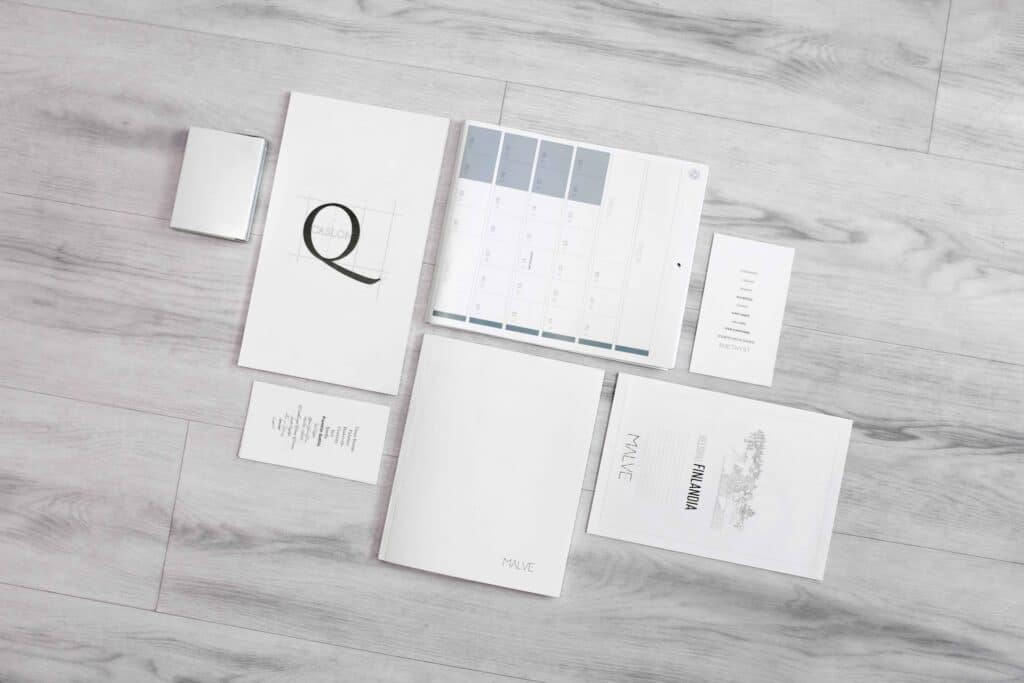 Now you know how to choose the right one and have also explored some of the best options. But what should the ideal size be? Well, unquestionably, selecting the appropriate paper size when designing a flyer can have a significant influence on the effectiveness of your marketing campaign. The most popular formats for printing flyers are A4, A5, and A6.
While A4 gives you plenty of room to promote your business, it might not be ideal for portable fliers. Due to its ability to fit in a pocket while still being sufficiently large to convey all required information, A5 is a common size for direct mail campaigns. A6 is becoming more and more common in the digital era and is frequently used as a practical way to advertise additional goods or services.
So now it depends upon your specific needs as to which size is perfect for you. Choose the ones that cater to all of your business needs.
Final Thoughts
We hope you can now choose an ideal paper for printing your flyer. Make sure to follow the above tips, and you will surely be able to opt for the right type of paper.