Twenty years ago, the digital landscape was an unexplored frontier, and only the most enterprising marketing experts were confident that digital marketing would be beneficial to business clients. Today, every business leader understands the importance of investing in high-quality digital marketing services, and some of the largest marketing firms are those digital marketing agencies with decades of experience.
So, do new digital marketing agencies stand a chance? How can a digital marketing startup compete with established marketing companies in 2023? Read on to find out.
There Continues to Be High Demand for Digital Marketing Services
Competition is fierce across the landscape of digital marketing, and the level of competition digital marketing firms experience is unlikely to abate in coming years. The online aspect of digital marketing — that it takes place on the internet with essentially no physical boundaries — means that marketing agencies are competing not only with the other digital marketing firms in their areas but also with digital marketing companies around the world. Thus, smaller and newer firms need to prove to business clients that they can deliver comparable results to some of the most established and experienced marketers around the globe.
Fortunately, despite the raging competition across the digital marketing industry, there is still enough space for a new firm in 2023. Digital marketing is a must-have for all businesses; consumer behavior during the pandemic and post-pandemic period has demonstrated that organizations without an online presence will struggle to reach their target audience. As a result, many companies are digitally transforming themselves and looking to develop digital maturity — especially when it comes to their marketing strategies. Therefore, demand is currently high for marketing services, and even brand-new marketing firms can find clients if they maintain a savvy business strategy.
Success in Digital Marketing Relies on Expertise (and Marketing)
So, what constitutes a savvy business strategy for a new marketing company? Of course, that depends — on the founding marketers' current knowledge and skill, the current state of the market, and more. Research is an essential component of success in building a new marketing firm, and marketing entrepreneurs should direct their research in the following ways: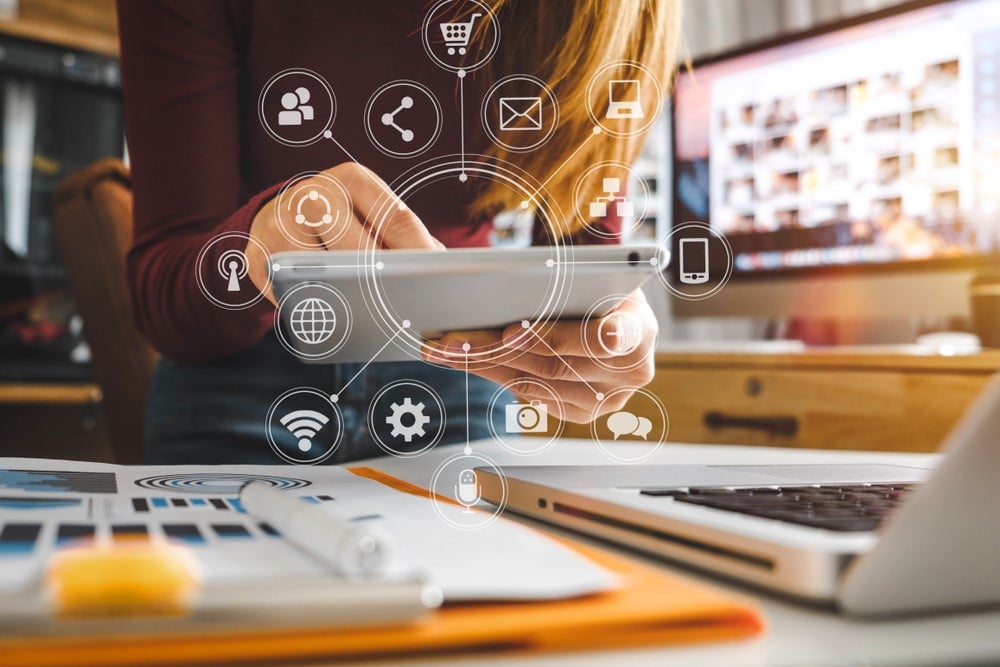 Focus on a Single Service
Many business clients enjoy working with full-service marketing firms, but creating a company that can provide all marketing services to clients requires time and capital that beginner marketing entrepreneurs likely lack. Instead of trying to be everything to everyone, a new marketing agency should begin as a single-channel enterprise, focusing on a single service and working to deliver exceptional results to clients. In time, the firm might add complementary services, perhaps by outsourcing to SEO resellers or other third parties, but at the start, a single, high-quality service should be plenty to keep a new marketing staff busy.
Find an Underserved Niche
It is a mistake to believe that digital marketers can be equally effective in marketing anything online. Like other business professionals, marketers tend to have greater success working with clients in familiar industries, as marketers will have a deeper understanding of the products, target audience, pricing models, and other details of doing business. Marketing entrepreneurs should consider their experiences, but they should also perform research to find an industry niche that is underserved by current digital marketing firms. With time and effort, a marketing firm can direct its services to the needs of specific businesses and thus reduce the level of competition they experience for clients and projects.
Market Yourself
A marketing company must utilize its own services to achieve success. When competition is high, good marketing can make the difference between the businesses that survive and those that fail. New marketing firms need to be innovative with their digital marketing tactics — to compete effectively with larger and more established marketing brands but also to demonstrate their abilities to prospective clients. The marketing a firm does for itself should be the best it can achieve, as in many ways it will be the case study that business clients use to determine whether the firm is a worthwhile service provider.
Just because the digital marketing industry is no longer new does not mean that marketing entrepreneurs have no hope of success. With diligence and ingenuity, new marketing firms can thrive — even in 2023.