One of the most critical factors that HR professionals consider when it comes to employee engagement and retention is the establishment of a good company culture. This can be achieved through various factors such as founding a nice work environment and maintaining a good reputation.
Good thing – various software testing companies, like qawerk.com, can help retain employees. You can access modern tools that will make your company more impressive.
With the help of HR onboarding software, you can make a good first impression on your new employees by providing them with the necessary features to manage their onboarding process. This type of software eliminates the need for manual handling and helps you get the most out of your HR efforts.
5 Must-Have HR Software Tools (Recommended By Business Experts)
Since using HR tools allows you to manage your employees easier, you can address more important tasks to run the business efficiently. I'm short, these tools can reduce the time spent on recruitment and repeated day-to-day activities.
To help you get started, here are the five must-have tools recommended by business experts.
1. Breezy HR
Another great HR tool for small and medium-sized businesses is Breezy HR. It's easy to use and has built-in integration with other software. This makes it an ideal alternative for those looking to swap their existing tools for a much better and more reliable one.
Edge
While most HR software focuses on recruitment, this software breaks the mold by connecting with various recruitment sites such as AngelList and LinkedIn. Therefore, it helps find the ideal candidates for companies, regardless of the industry.
2. Bit.ai Software
Bit.ai is a tool helping HR professionals manage various HR processes, such as onboarding new employees and training existing ones. Also, according to Digital Logic, this allows you and your team to innovate and bring your HR records into the future.
Edge
You can create, edit, and share documents with Bit.ai. It can also help you communicate changes in benefits and training content. Besides, adding various types of digital media to your documents, such as PDFs, video tutorials, employee benefit links, and messages from the CEO, can be much easier.
3. Kronos Workforce Ready
This cloud-based HR software is ideal not just for small but also for large businesses. It can be utilized to meet all the possible needs of the employees. With various features and integrations, this software is always ready to support any business.
Edge
With the help of Workforce Ready, you can easily carry out various human resources tasks without having to deal with all the hassles.
This software lets you customize employee dashboards and gain a deeper understanding of their data. Its performance insights feature can also help you measure how well your workforce performs.
4. Workday HCM
With this software, managing your company's HRMS processes can be more efficient. It will allow dealing with the organization's internal workings.
Edge
It is a simple yet effective tool that can help you carry out various tasks at the same time without sacrificing resources and output.
5. PDS Vista Software
PDS Vista software is a tool helping employees organize their tasks at every stage of their employment. It's ideal for small and medium-sized businesses as well as large organizations in Canada and the US.
Edge
PDS tool helps improve the efficiency of employee communication and can automate certain processes to save time and resources.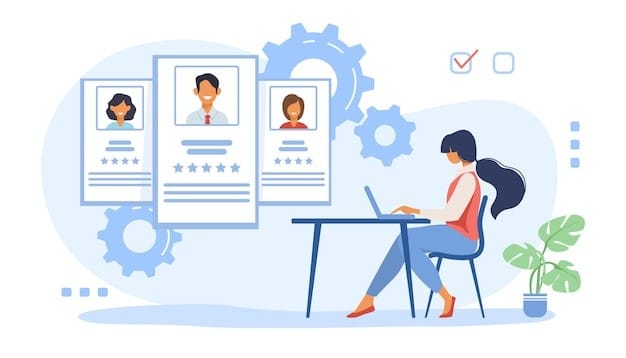 HR Software Tool, Explained
HR processes can be very time-consuming and tiring if it involves the usual manual work to get the job done. The manager should handle each task with the utmost care to avoid potential issues and errors in the operation.
For instance, you're preparing for a situation where you have several tasks to complete, such as preparing leave permits, monitoring attendance, and verifying vacation sheets.
For this reason, companies or organizations must have the proper tools and resources to manage HR activities efficiently and effectively.
And due to the innovation, there are various HR software and tools that any company can implement to organize and record various tasks and activities.
However, before you start using any HR software, you must thoroughly understand the features and functions of the tool to maximize its full function.
Advantages of Implementing HR Software Tools
HR software tools make it easy for professionals to perform their tasks accurately and consistently. Using these tools allows the automation of tedious and time-consuming tasks that were previously manually performed but might be prone to errors and risks.
Therefore, this automation eliminates worries and helps you focus on more important tasks to improve the company's processes.
So, if your company doesn't have a huge HR staff, you can use these tools to automate the onboarding process. You can create employee records and manage various tasks associated with the onboarding process more efficiently.
Key Takeaways
Human Resource Software, or HRMS, is a digital solution that helps organizations manage their HR tasks and goals. It can be used to automate various HR processes and improve the efficiency of their operations.
Moreover, onboarding software is used to automate the process of introducing new employees to an organization. It can help the HR team manage the various steps of the hiring process, including training, employee questionnaires, and electronic signatures.