In today's market, a website is a must-have for every company. If you are a computer programmer looking for fresh content or solutions, you have come to the right spot. Finding a comprehensive online hub that caters to the needs of developers is challenging. In this article, we'll explore several resources every developer should bookmark immediately.
1. Roadmap.sh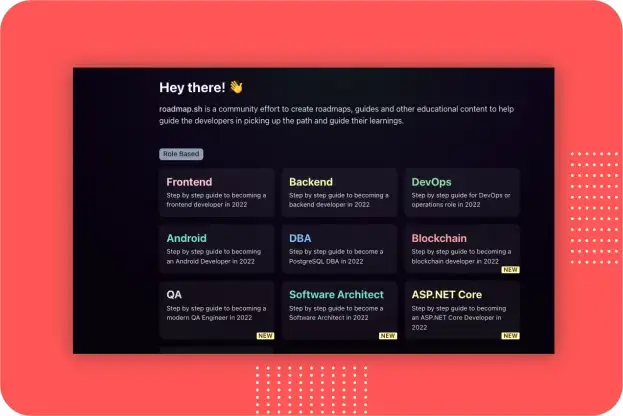 To aid programmers in mastering the ropes and getting started, the Roadmap.sh community has come together to build a centralized resource for roadmaps, guidelines, and other instructional materials. The community has created a set of roadmaps, study programs, pathways, and tools for programmers just getting started in this field. In the beginning, it was only a series of charts meant to help developers who were unsure of what they should study next.
2. Codepen.io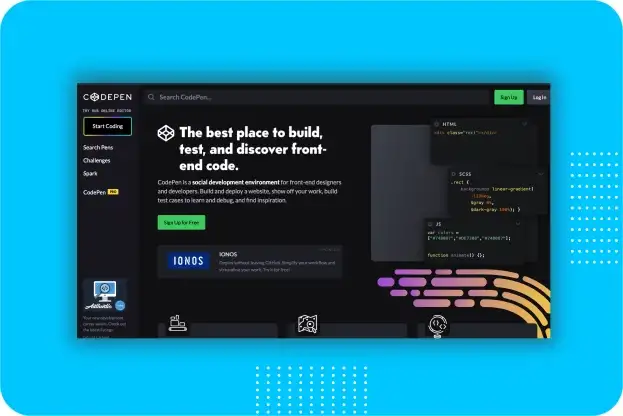 A social platform for programmers to collaborate and learn from one another, CodePen. You can write code right in the browser and see it run in real-time. Websites may be created, deployed, shown, test cases created to learn and troubleshoot, and ideas found. There is a network of front-end developers and designers whose work may be seen and shared.
Codepen Pro's Collab Mode enables simultaneous Pen editing between two users, making it ideal for pair programming. This is the pinnacle of real-time pair programming since it allows two or more people to work together from any location and uses much less bandwidth than video.
3. Stack Overflow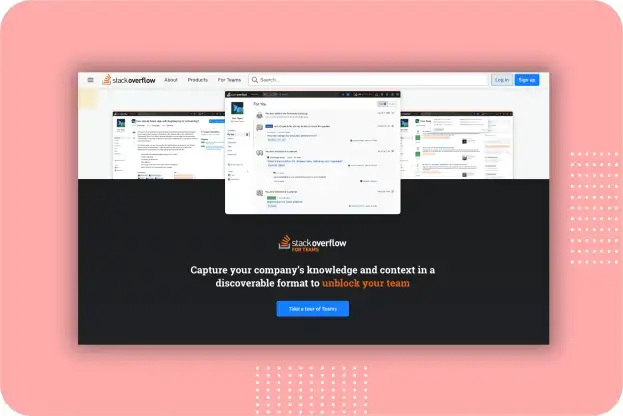 It's the website that the vast majority of programmers use on a regular basis. To ask and respond to questions on computer engineering, particularly those that pertain to particular programming languages, check out Stack Overflow. Online courses, certifications, and job postings help members advance in their careers. More than 100 million users each month use the public Q&A website Stack Overflow to seek answers to their technical queries and to learn from and contribute to the knowledge base.
4. GitHub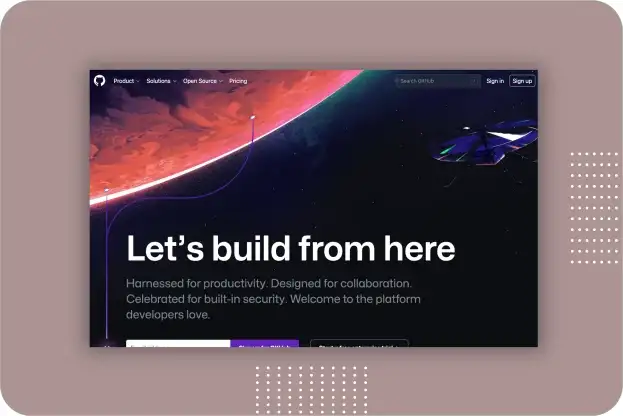 GitHub is a platform that enables developers to store and distribute their Git repositories and use social networking-style features. GitHub is a comprehensive platform for developers to create, grow, and distribute trustworthy software.
Over 94% of the world's engineers use GitHub, a collaborative platform for software development. It's like putting rocket fuel in your creation procedure. Your team can collaborate more effectively with Github's limitless projects, finest version control, and the industry's most robust open-source community.
LottieFiles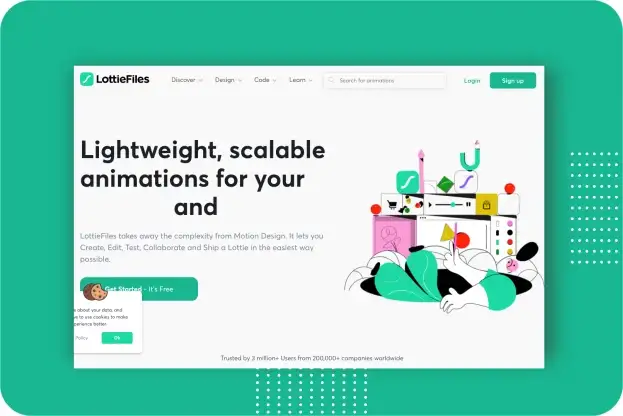 The Lottie animation file format is built on JSON, making it possible for artists to distribute motions on any platform with the same ease as static assets. They are compact files that can be seen on any screen size without any loss of quality. You may quickly and easily make changes, run tests, work together, and send out your Lottie with the help of LottieFiles. With LottieFiles, even the most intricate Motion Design project becomes simple.