In one word, better! Moore's Law was established over half a century ago, but it still rings true. The number of transistors still doubles every two years. And together with those transistors, technology evolved and progressed simultaneously.
If you are running a business of any kind, it makes sense to take advantage of all the advancements in tech to benefit from it – no matter what industry or niche you operate in. You may be thinking, 'yes, but how can it benefit me?'. Read on to find out.
Win jobs faster
There is a lot of work that goes into making any sale before a deal is actually done. This is particularly true in the field service industry where technicians or reps are sent off to locations to provide an estimate for a job before that job is even agreed to. There is an art to providing estimates in these situations, that land jobs faster.
This is where the right technology comes in. Specialist business management apps like Jobber are capable of producing industry best practice estimates in just a few taps of a smart device and in doing so, be a highly effective tool in your arsenal for making more sales.
Not only can this tech be used for retaining and acquiring customers, but the ability to provide this elevated level of customer experience can also boost a customer's spending by 140%, meaning more profit for you.
In the very specialist example of an HVAC business, for instance, the use of bespoke HVAC software can be the difference between running a profitable and organized business, versus one that struggles to compete in the marketplace with outdated processes and systems.
Know your customer's better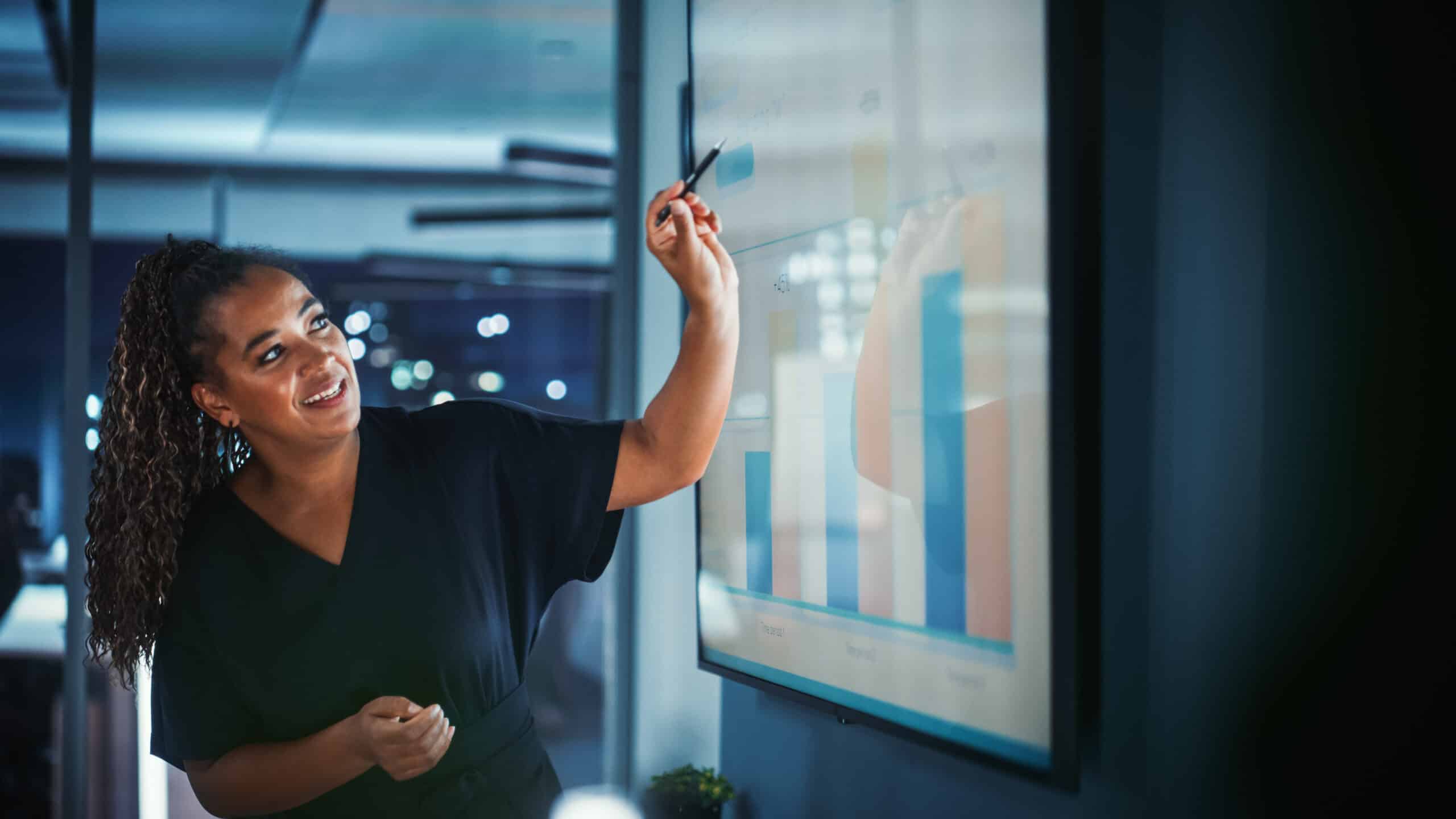 It is no secret that social media has transformed the way businesses communicate with their audiences. It has enabled companies to much more easily understand the sentiments of the people they are speaking to, and get to know their daily struggles and challenges. With the right approach, social media marketing can be a relatively inexpensive yet highly effective way to engage your audience or community.
Manage your customer data
Customer management applications often come with customer relationship management (CRM) features. CRM's primary purpose is to help companies collect and manage all the data they can capture from their customers. Some of the things where CRM is extensively used are payment processing, customer account management, and sales support.
This data can be analyzed, processed, and personalized to generate effective marketing campaigns and support strategic decision-making on what direction to take the company in the future.
Lead generation
Only a few years ago, a lot of companies relied heavily on television, radio, and newspapers to reach their customer base. Things could not be more different now. Digital technology has made it possible to deeply find out about your customers and anticipate their behaviors and needs in order to service them in a meaningful way. As such, technology has made lead generation far more accessible and informed.
Reach a wider audience
Even if companies only offer their services in their local vicinity, they can reach anyone online. A well-optimized website, built with search engine marketing (SEM) as part of the framework can enhance sales astronomically. The ability to launch in new territories is suddenly far less risky and business owners can afford to be more experimental with their offerings.
Access to Learning
The internet is the global highway of information, and a lot of it is free to access. It is an incredible asset to have at your fingertips for learning and development.
Research your industry and competitors
Tech has arguably enabled the world to be more transparent in a number of ways. Do you want to know how your competitors are capturing new customers? Look at their social media accounts and website to see what they're doing.
How are other companies closing sales? Visit their website and see how they guide you through their sales process.
Conclusion
Technology has been a game changer when it comes to making more sales. It has transformed the way companies do business, for the better. Identify if there are more ways you can adapt tech into your ways of working and see where it can take you.
References:
Tardi, Carla. "Moore's Law Explained." Investopedia. Investopedia, July 18, 2022. https://www.investopedia.com/terms/m/mooreslaw.asp
"The True Value of Customer Experiences – Deloitte Us." Accessed August 2, 2022. https://www2.deloitte.com/content/dam/Deloitte/us/Documents/process-and-operations/us-cons-the-true-value-of-customer-experiences.pdf
"What Is a Customer Relationship Management (CRM) System?" Indeed Career Guide. Accessed August 3, 2022. https://www.indeed.com/career-advice/career-development/customer-relationship-management-system