For a long time, gaming was held up in popular culture as a hardcore pursuit. Those who enjoyed the hobby would be dedicated, throwing long hours into their passion while shutting out distractions on their quests for high scores and royalty rescuing. Outside of pop culture, however, casual gaming plays a far larger part in gaming than we tend to think. As is so often demonstrated by Nintendo, casual gaming continues to take over, and it's only getting bigger.
Nintendo's Legacy
Ever since the release of the Nintendo Entertainment System in America in 1985, Nintendo has been one of the biggest names in console gaming. For generations, it competed in the traditional sense with the following systems of the SNES, N64, and GameCube. It wasn't until the 2004 release of the handheld DS and 2012 with the release of the Wii that the company jumped with both feet into the casual space.
Thanks to hits like Wii Sports and Animal Crossing, the NDS and the Wii became some of the most popular consoles of all time, selling 154 million and 101 million units respectively. The new Nintendo Switch, which combines the casual appeal of the handheld NDS and console Wii, brought this idea to a new level and is on the way to becoming this generation's best-selling system.
A Mixed Bag
As much of a success as Nintendo's systems have been, there are other attempts to casualize the console space that have not gone so well. The biggest standouts have to be the Microsoft Xbox Kinect and the Sony PlayStation Move. These systems had a few fun titles, but they were far from the casual hits that the Wii and NDS were. Less clunky and unresponsive than its competitors, Nintendo had proven itself, so it continues to be the primary force in the established gaming space. There would, however, enter an even more powerful competitor.
The New Age
The Wii was an international smash, but it also relied on users buying dedicated gaming hardware. For next-level casual gaming success, developers would need to target a more open and ubiquitous platform. This is exactly what they found with the domination of the smartphone.
After the popularization of smartphones with the iPhone in 2007, casual games became a perfect fit for flexible gaming sessions. With titles that appeal to players from all walks of life, these iOS and Android games reach millions of people all over the world, and they require a technology that most of us already have.
In terms of genre, the only real limitation of casual games is that they possess strong pickup and play functionality. This can include RPG games, FPS titles, and much more. As the market continues to expand, the forms these titles take and the opportunities they produce are going to continue to grow.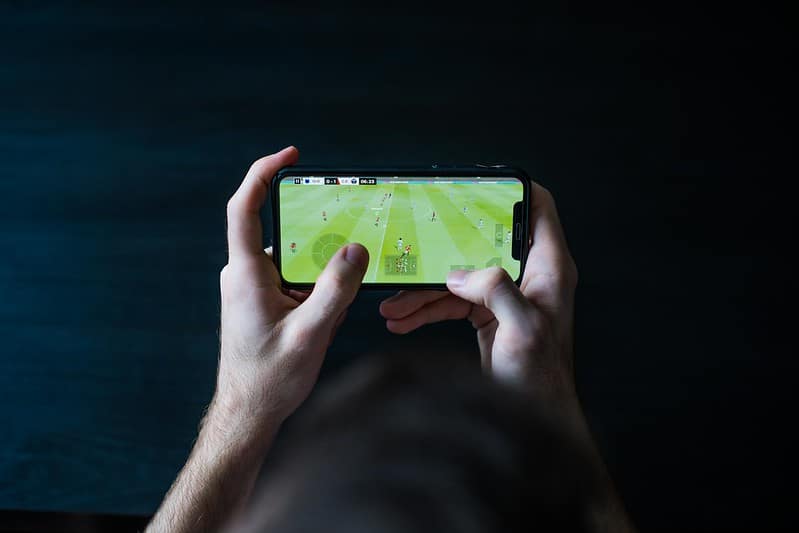 "Playing Football Video Games on a Phone" (CC BY 2.0) by footycomimages
As of 2022, around 71% of gamers in America alone prefer casual games. With the expected number of gamers expected to rise by more than 100 million in the 2022 to 2023 period, the future is looking bright for casual developers and players. Regardless of your interest in casual games, the expanding market is good for everyone, pushing the industry forward as it searches for new ideas. As anyone who has been playing WoW since it came out can tell you, stagnation of gaming concepts is the enemy, and we could use all the help we can get. x