Voice calls remain vital in every business regardless of multiple communication platforms. Despite the presence of chat and electronic mail messaging applications, nothing beats speaking with a human.
In some settings, businesses such as call centers, telemarketing firms, and agencies running sales and marketing campaigns must make high volumes of outbound calls to achieve their objectives. The same holds for debt collection agencies hoping to connect with borrowers and loan processing organizations seeking to validate the information. Instead of spending the whole day dialing and calling numbers, these tedious tasks are now being automated and streamlined by auto-dialing solutions like Call Cowboy or other service providers within your area.
Contrary to common notions, these digital communication tools are not just reserved for multinational companies. Small businesses can tap auto-dialers to improve productivity and efficiency and eventually increase revenues for their company. But how do auto dialers work? What are the features to look for when choosing the best option for your business? Read on as we run you through the basics of auto-dialers and which functions to look out for.
What Is An Auto Dialer?
Auto dialers are software integrated into an advanced telephone system. They are classified into different types based on their primary uses. Regardless, auto-dialers can make inbound and outbound calling less exhaustive and time-saving by automating them. Auto dialers can be programmed to automatically make calls and prompt agents when someone is on the line. As a result, staff and sales agents don't need to push buttons whenever they want to initiate a call continually.
How Does An Auto Dialer Work?
To understand how auto-dialers like Call Cowboy Auto Dialer and similar applications can help your business, you must know the basics, mainly how this automated communication tool works and its main components. An auto-dialer has four essential parts—the software, an agent or staff, a telephone line, and a modem to play audio recordings over a telephone line.
However, advanced businesses often use voice over internet protocol, to eliminate the need for some parts. If you're wondering which tools you need to install an auto dialing system for your business, check the list below:
For the system to work, businesses must choose the best auto-dialing software for their needs. As you may already know, auto-dialers come in different forms, each having its benefits and downsides.
Choosing the best software is crucial as it can make or break your business. The features and capabilities of your auto dialer must match your needs to maximize your earning potential. Additionally, one auto dialer software may be better than the other, depending on the nature of your business.
Even if auto-dialers are meant to automate repetitive tasks, the system still needs human intervention to perform well. In most cases, choosing the audio conversations to record for training still requires manual work. And as the software can be programmed based on your business's needs, you'll also need staff members to filter preferences, curate the call list, and activate dialing mode and settings, among other tasks.
Don't forget that in some contexts, pre-recorded messages aren't effective, and human interaction is still the best communication modality. Ask any sales representative to prepare a sales pitch to close an important deal.
A voice modem is generally an analog telephone modem capable of receiving, transmitting, and playing audio recordings over the phone line. Traditional landline systems and answering machines have them. Technically, all modems can support all voice functions with internet support. The modem is connected in data mode to the internet, and the auto-dialing software sends and receives voice-encoded data to manage a call. More modems mean a higher number of concurrent calls can be made.
Another vital component is the landline or voice-over-internet protocol (VoIP), which connects calls to and from your business. While some organizations currently use landlines and VoIP, forward-thinking companies have migrated to cloud-based systems to handle complex data. In some instances, the advancements in internet telephony have even eliminated the need for voice modems.
Auto dialers can be programmed to determine which numbers to dial from the contact list and how contacts can be made. For instance, you may direct your autodialer on what to do when the other line responds with a busy tone, voicemail, or if the person picks up. Auto dialers often have built-in voice detection software to distinguish between a voicemail and an actual person. When the system detects a human voice, it automatically connects the call to an available agent.
The software also gathers critical statistics on the length of calls, the number of successful calls, and those that are dropped. Most applications allow you to identify these indicators to measure performance.
11 Auto Dialer Features Your Business Must Have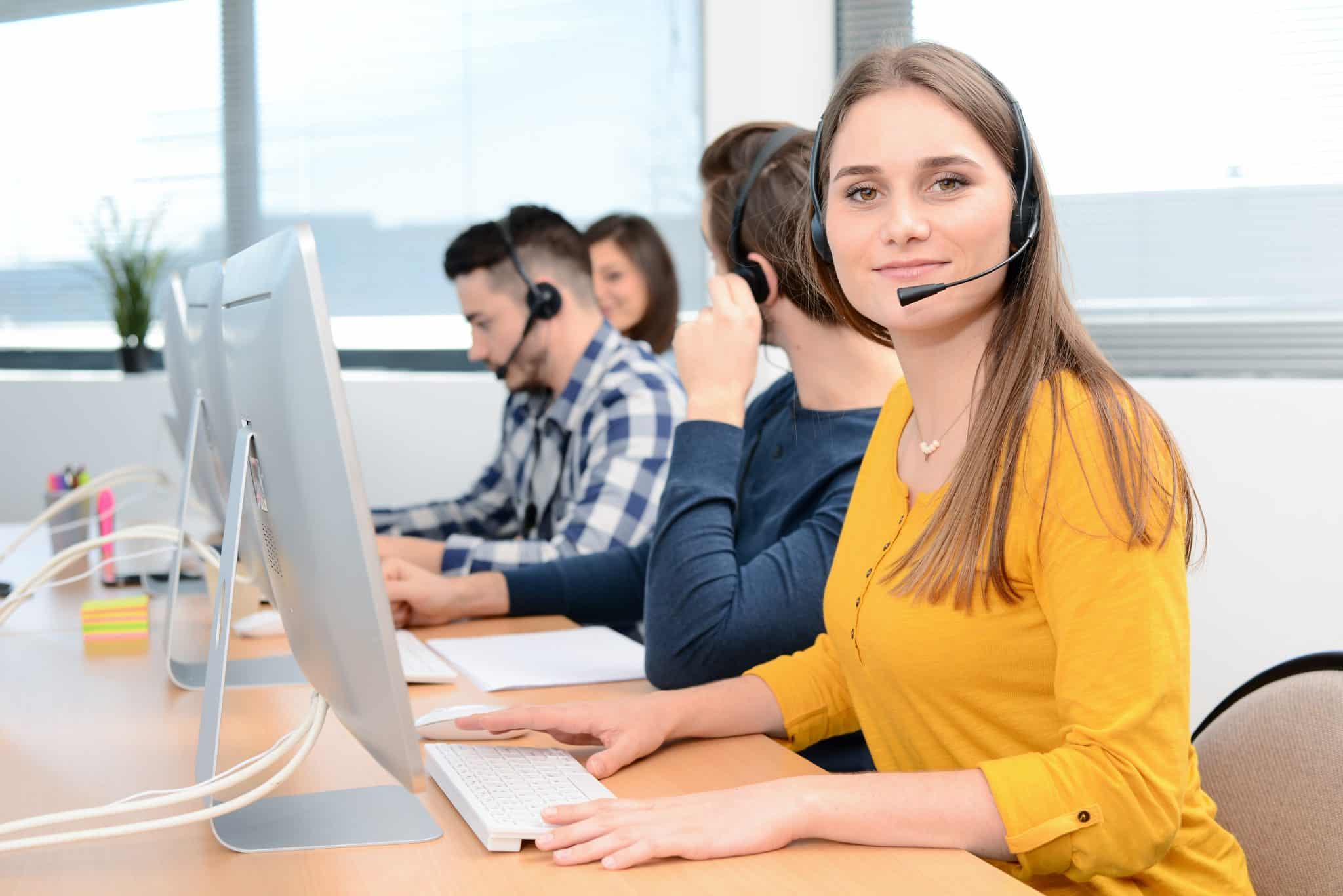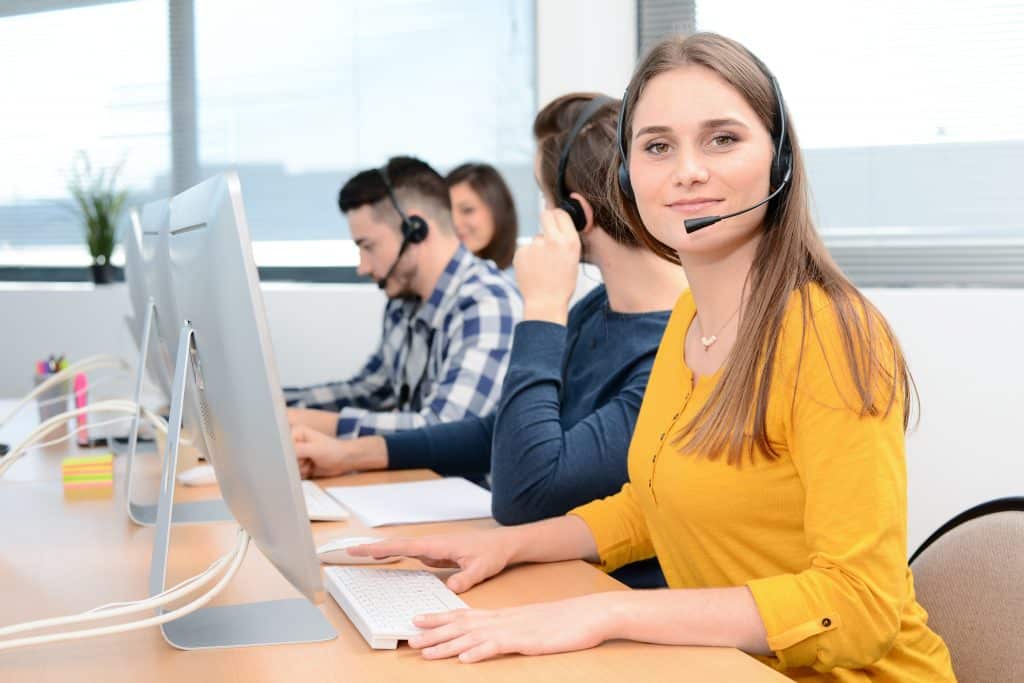 Auto dialers work well for various businesses and organizations, most notably those that handle multiple outbound or inbound calls. The software can help you focus on attracting new customers and retaining existing ones. Auto-dialers can also make selling products faster, contacts for background checks more manageable, and debt collections less frustrating, among many other things.
The following core features must be present in an autodialer to increase productivity and efficiency:
User-friendly interface
Seamless integration with other applications, especially customer relationship manager (CRM) software
Easy handling of unanswered or rejected calls
Enables scheduling of return calls and short messaging service (SMS)
Active monitoring options for agents
Customers' time zone indicator
Real-time data analytics
Based on the list, below are the functionalities to look for when choosing the best auto-dialing software for your business.
1. Advanced Callback And Call Forwarding Features
Your auto-dialer should have callback features that you can easily manipulate based on your staff's capabilities. Callback features enable you to return a call when an agent is not available. To know how else callback features work, imagine you're a customer trying to reach out to a company's customer service hotline. If a recorded message asks you to hold the line, the auto-dialer is routing your call to the system so that the next available agent can respond to your concern.
A good autodialer must also allow you to schedule callbacks properly. In most cases, the software will add any unanswered call to the callback list, allowing you to perform follow-ups promptly.
Auto-dialers must also forward calls to the right person without hitches. For instance, if the customer service staff needs to transfer your call to a specific department, your auto-dialing system should be able to do it for you. In addition, advanced forwarding features allow you to forward callers from one device to another.
2. Unproductive Number Or Answering Machine Detection
This function helps increase productivity by allowing your agents to determine if the client is available at the moment. So much time and effort are wasted waiting to connect to a number forwarded to a busy line or a voicemail. By indicating an unproductive contact, your agents can instead initiate calls that lead to results.
Tagging a number as unproductive does not mean your company has to stop contacting it entirely. Instead of removing the number from the list, you can schedule your calls better to increase the chances of getting in touch with your clients.
3. Contacts List Manager
A contacts list contains your prospective and existing clients' numbers and other related details. Without an accurate list, you won't be able to optimize productivity. Thus, your auto-dialer must allow users to manage their contacts list more effectively.
Check what you can do with your list, whether it's easy to update or tag. For example, government regulations require telemarketing companies to request an individual's wish not to be contacted for sales offers or marketing promotions. Placing these numbers on the do not call roster eliminates your company from getting in trouble.
4. Business Software Integration
Business software needs to be updated from time to time. Thus, the software tools you need today may lose their relevance in the coming years. Your auto-dialer must offer seamless integration with your requirements, especially when linking with a customer relationship manager (CRM) solution.
CRM software is valuable to businesses, especially sales and customer service-driven enterprises. The said tool offers comprehensive information about a client, including preferences, and a history of customer interactions. An auto dialer must present the data to your staff, so they can customize their response or tweak their sales pitch to close a deal successfully.
5. Click-to-Call Feature
Apart from software integrations, your auto dialer must facilitate ease of use. Click-to-call functionality enables your agents to multitask more efficiently. With just one click, your reps can make calls while checking client history or addressing the concerns of another customer, increasing their productivity and efficiency.
6. Time Zone Indicator
As digitalization has made remote working possible, agents from other parts of the world can work for your company efficiently. However, this means you need to align your clock with your agent, and the sales rep can also do this with the client they intend to call.
This critical feature enables you and your reps to call clients when it's convenient for the latter. Contacts made in the middle of the night or during sleeping hours will only lead to wasted time and effort.
7. Local Dialing
Phone devices, especially those with caller identification functions, indicate a caller's number and flash it on the screen. But with local presence dialing, companies can adopt a client's area code number, increasing the chances of getting picked up. Some studies indicate that customers are more likely to answer local versus international calls. This functionality is handy if you operate a business with clients from around the globe.
8. Pre-Set Messages Broadcasting
In some instances, your business needs to deliver personalized messages to be effective. Although, at times pre-recorded messages would suffice. This holds particularly true during initial contact when you haven't established relations with your prospects.
A generic message that can be distributed to your clients can be sent instead of utilizing your agents to interact with the person answering the call. Doing this allows your staff to focus on their core tasks, making them more productive. Once the client prompts a specific action, a representative can take the call and act depending on the concern that needs to be addressed.
This functionality is closely similar to a voicemail drop, where reps can pre-record individual messages and drop them on a customer's voicemail. In some cases, short messaging services are used in place of voice calls so that prospects can read them immediately. Doing so ensures clients can receive campaign messages consistently.
9. Call Recording And Monitoring
Call centers and organizations have to periodically monitor the effectiveness of a campaign and their reps' performance in handling calls. An embedded call recording and monitoring feature can help supervisors assess individual efforts and improve staff skills. They can either listen to active conversations or record calls to use them for training. A call monitoring functionality can also determine whether specific sales strategies are effective or can be improved to optimize income potential.
10. Security
Some organizations may be too preoccupied with driving sales and forget about security. Auto dialers are no different from other business software tools, and they must be safe from cyberattacks because they carry clients' personal data. In addition, some phone interactions may discuss sensitive information that shouldn't be leaked.
Your enterprise applications, including auto-dialer, must employ state-of-the-art technology to ensure that collected data stays protected. Cyberattacks happen daily, and hackers are getting more sophisticated in their methods. Without proactive security, a business will likely spend millions on repairing the damage caused by hacking. Conversely, robust security promotes client trust, helping you attract more customers and retain existing ones.
11. Dashboards
Besides call monitoring and recording, businesses can take a sneak peek of data analytics figures through a dashboard. These tables can be customized and filtered to show accomplishments based on individual or group performance indicators. A dashboard can also be tweaked to display statistics on the efficacy of a sales or marketing campaign. Moreover, results are often shown in real-time.
Conclusion
Auto-dialers are a must for marketing, sales, and customer-driven businesses. It's easy to understand why this business communication tool is indispensable in almost all industries. Equipped with critical features discussed in this article, companies aiming to increase sales, efficiency, and productivity will find their targets easier to accomplish with this software.