There are a couple of things that you need to keep in mind to make sure your homes are as comfortable as they are aesthetically pleasing. One of these things is to have enough ventilation in your space. While it's essential to have open spaces and windows in our rooms, installing exhaust fans can also make our space much more comfortable and well-ventilated.
Exhaust fans are a must-have, especially in our bathrooms and kitchens. This is because these fans help eradicate unpleasant odors from the space and keep the air smelling clean and fresh. In addition, these fans can also help in reducing the moisture from the air, keeping molds and other bacteria at bay.
So, if you're thinking about getting an exhaust fan for your home, here are five reasons that prove that it's a good idea.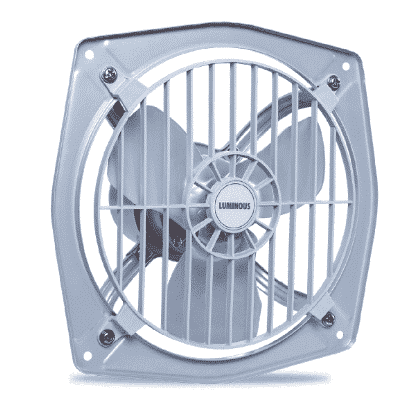 1. Eliminate Odour
The primary benefit of an exhaust fan is that it helps eliminate unwanted odors. If there's an unpleasant smell in your bathroom, it can easily be drawn out with the help of a ventilation fan. In other words, an exhaust fan will help create a pleasant and fresh environment in the bathroom, offering a more hygienic atmosphere to the next person.
2. Reduce Humidity
Reducing the humidity in a bathroom is vital for its maintenance. Excessive humidity can be quite damaging for the bathroom, causing wallpapers and paint to peel off. In addition, extremely high moisture can also cause doors to expand and swell.
In extreme cases, high humidity can also cause mold and spores to accumulate, making the air toxic leading to chronic health conditions. An exhaust fan can prevent this from happening by reducing the moisture from the air and making it clean and free from unwanted bacteria.
3. Eradicate Airborne Toxins
Several harsh chemicals are used to clean our bathrooms. These chemicals can be hazardous to health if inhaled. This is a serious issue for those with existing lung ailments, elderly people, and young children. Exhaust fans can be used to get rid of these airborne toxins, making the air safe to inhale.
4. Increase Air Circulation
Another reason why exhaust fans are beneficial for your health is that they increase air circulation in the room, making it easier for you to breathe. This is why it's advisable to install exhaust fans in bathrooms and kitchens since these rooms are typically smaller in size and can feel suffocating without the right ventilation.
5. Easy Maintenance and Less Power Consumption
Exhaust fans are incredibly easy to maintain. A basic wipe every now and then is enough to keep them in pristine condition. In addition to this, these fans don't consume much energy. This means that you can enjoy all these benefits without worrying about high electricity consumption and elaborate upkeep.
These reasons make it clear that installing an exhaust fan at home is incredibly important. However, there are a few things that you need to keep in mind while choosing the right exhaust fan for your home. One of the most important of these considerations is the brand of the fan. Opting for a reliable brand ensures that you get your hands on some of the best quality products that work effectively and last longer. In addition, the best home electrical brands offer excellent after-sales services, providing you with a seamless buying experience.
One such brand that has made a mark for itself by offering some of the best home electrical appliances is Luminous. Luminous is known for providing excellent quality home electricals at the most affordable prices. So, if you're on the lookout for exhaust fans or any other electrical appliance to upgrade your home, make sure to check out their website!