Youtube is the most trusted content-sharing platform of this generation. With more than millions of visitors every day, you can find almost everything that has ever existed since the creation of the internet on the platform. Nowadays, you can browse youtube for the latest music, and movies, watch your favorite YouTubers play games, react to certain videos, and many more. YouTube has it all.
Videos and Music are the language of emotions that transcends countries, regions, cultures, and even time. Ever felt like your favorite music is available on the internet for viewing but beyond your reach for downloading due to a paywall or is restricted by the production company? If Only there was software that could allow you to extract audio from YouTube or other sources and download it on your computer.
Convert YouTube Videos to MP3
What if you wanted to download the latest music building your personal music collection, or download the podcast so you could listen while driving to work but only want the audio? A certain application supported in windows, macOS & Linux allows you to download and convert youtube videos into MP3, M4A, and OGG formats. It's called 4K YouTube to MP3.
There are many audio converters out there but are pretty sketchy and cause audio quality loss when using their service due to many factors. 4k YouTube to MP3 is the safest audio extractor of all the options on the internet and the downloads from this software are true to the source.
What is 4K YouTube to MP3?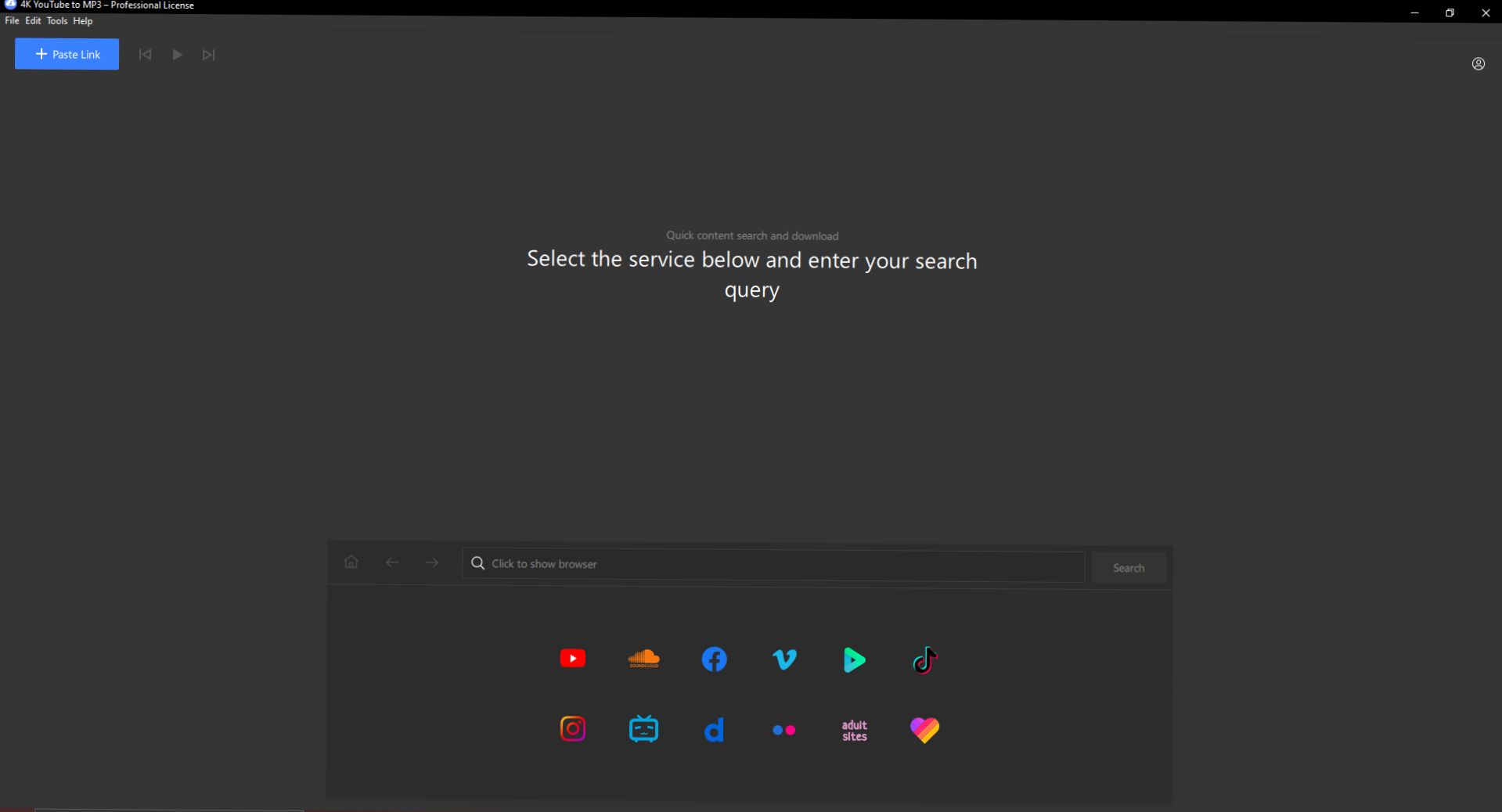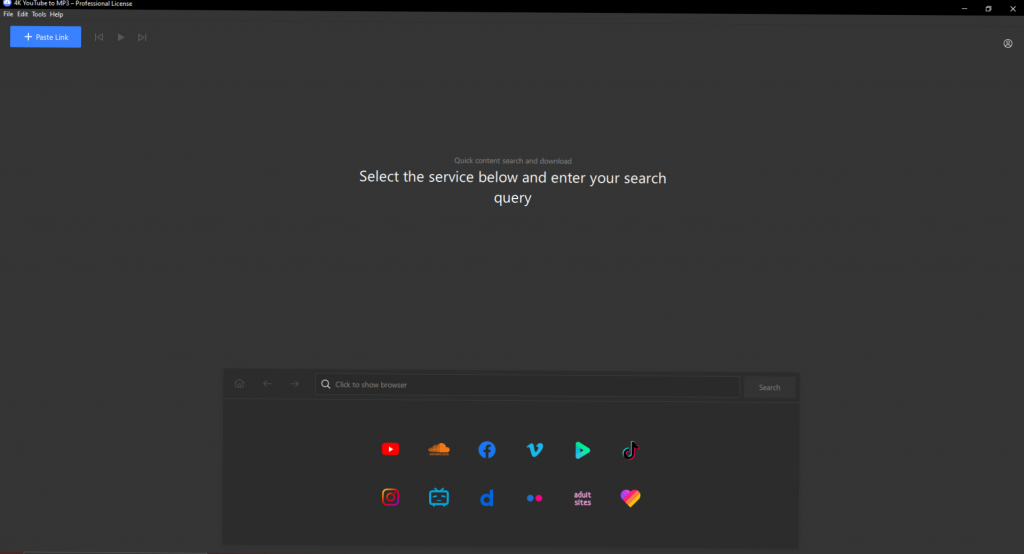 4K YouTube to MP3 is an audio extractor for YouTube as well as other internet platforms like VEVO, SoundCloud, Vimeo, Dailymotion, Facebook, Flickr, Metacafe, Tumblr, and many more. The downloaded audio is stored in the computer in the specified location in the specified file type. You can later transfer the audio files to your phone or iPod to enjoy it as per your needs.
4K YouTube to MP3 has three versions: Free, Personal, and Pro. The free version has all the basic functionality, like downloading videos, audio, playlists, subtitles, and channels from headline video-sharing platforms in high resolution and any format. Paid versions are a one-time fee software that will offer unlimited downloads of playlists, subtitles, and channels, channels subscription within the app, and no ads. There are 2 paid versions, the personal version provides access to the software to 3 devices while the business version provides access to 7 devices.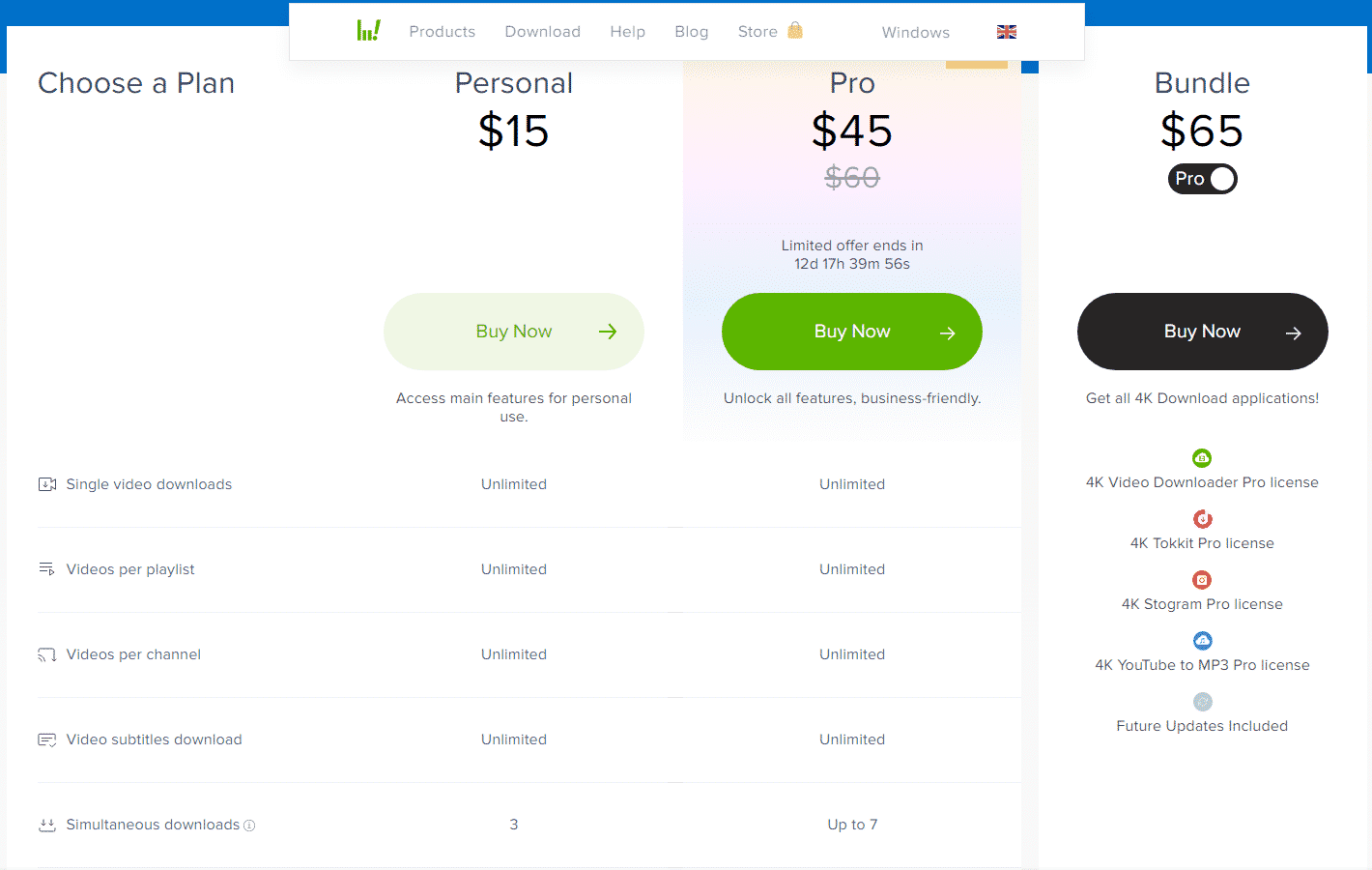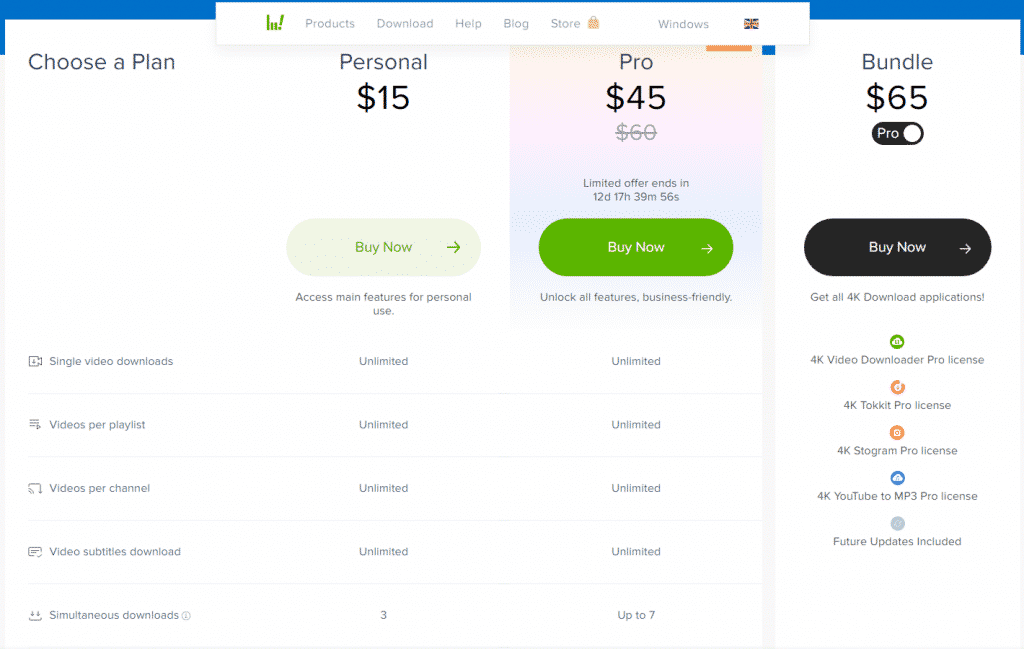 How does it work?
4K YouTube to MP3 is fundamentally simple. The software basically finds the video on the youtube site and extracts the audio from the video and downloads it on the computer in the source quality. It is a simple but ingenious trick done through YouTube API and it has blessed us with the ability to download and extract audio from any video on YouTube.
How to use 4K YouTube to MP3?
Follow these steps:
Copy the link of the youtube video whose audio you want to download and extract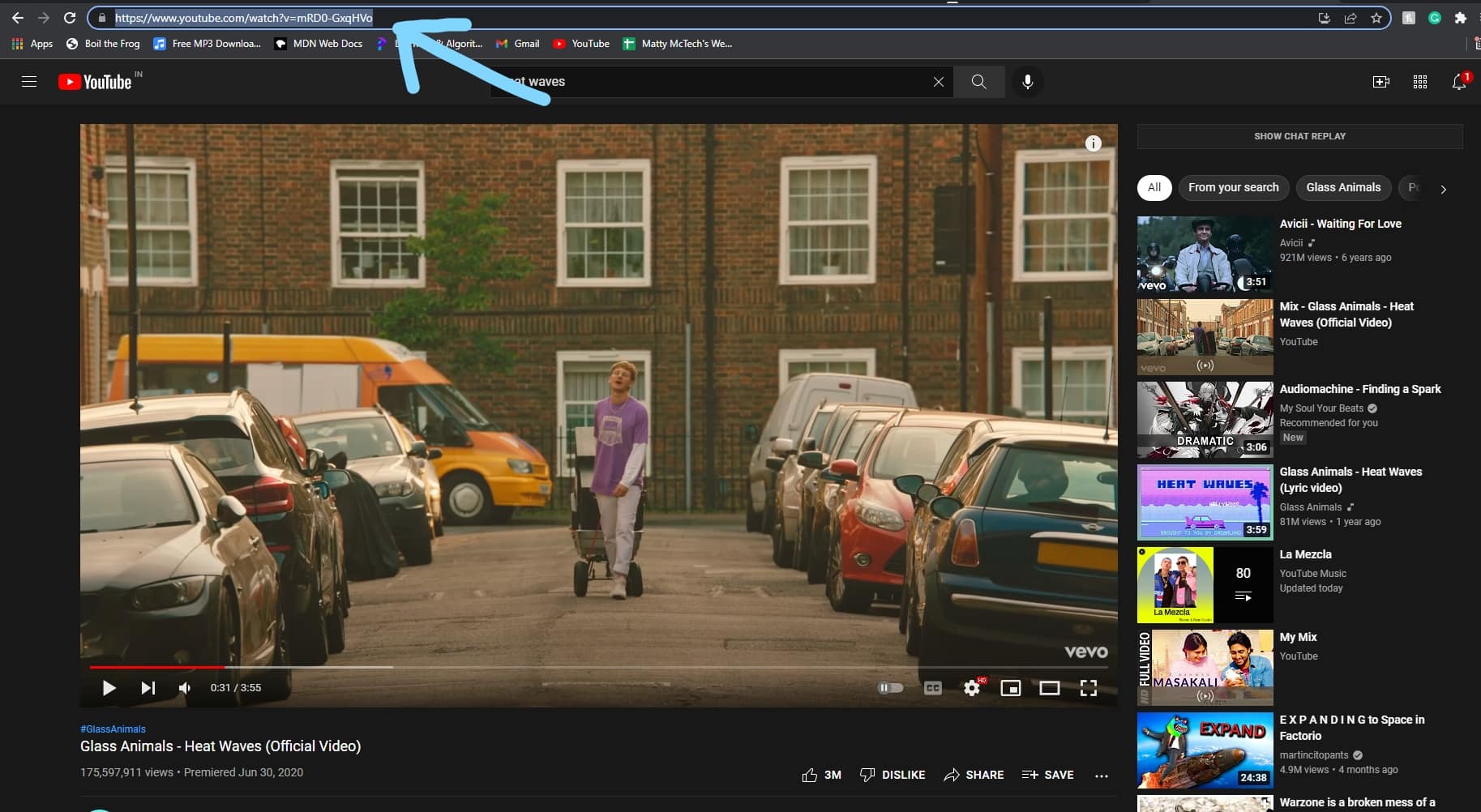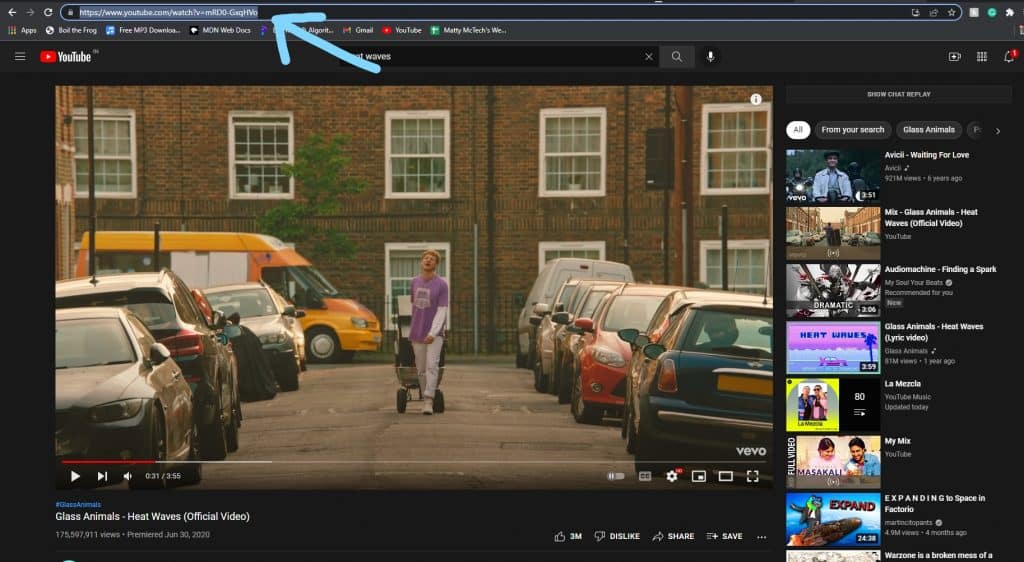 Open 4K YouTube to MP3. Paste a link to the YouTube video you want to download in the search tab and press Go.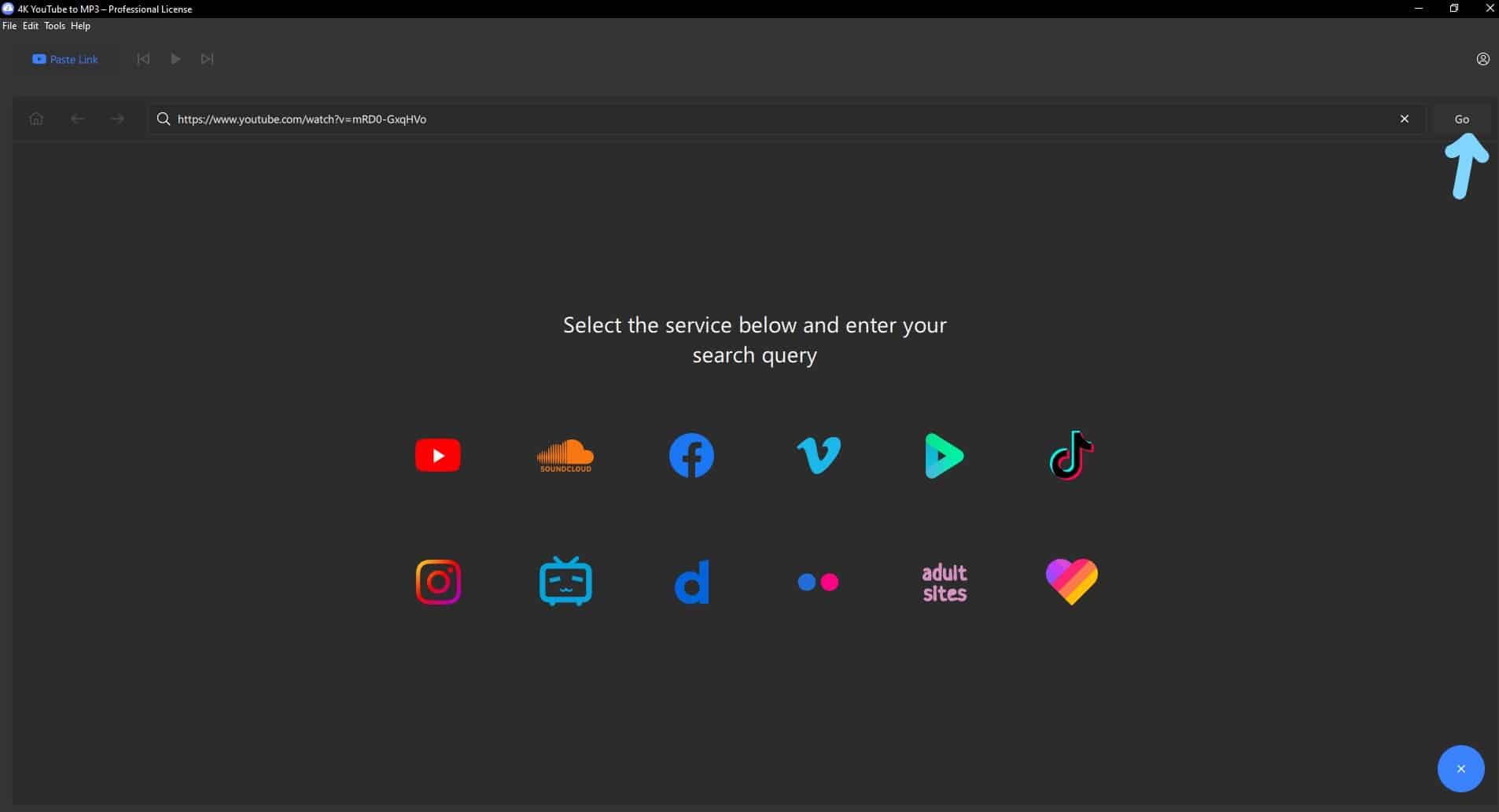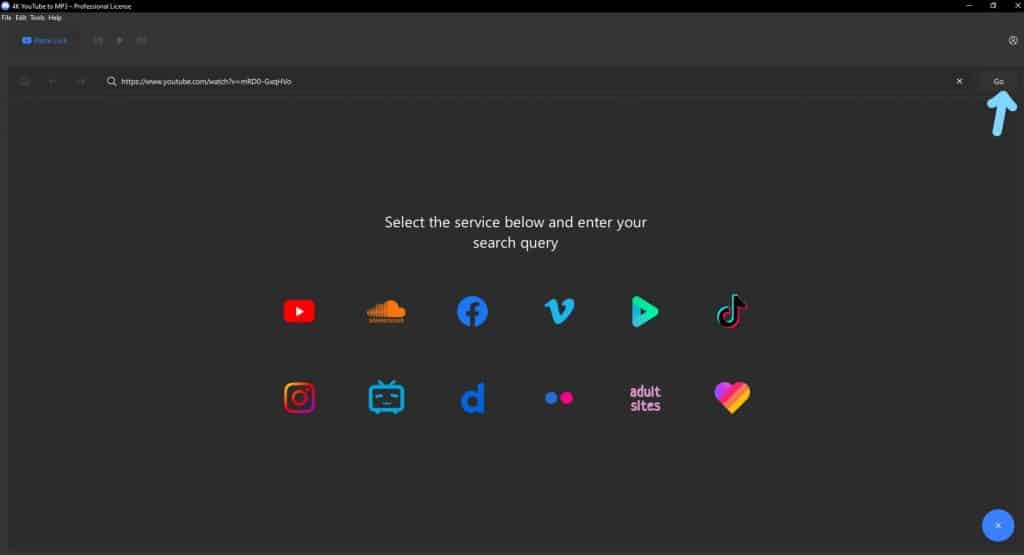 It opens the video from YouTube inside the software
Press the download button and the download starts and automatically converts to the preferred audio file format and quality.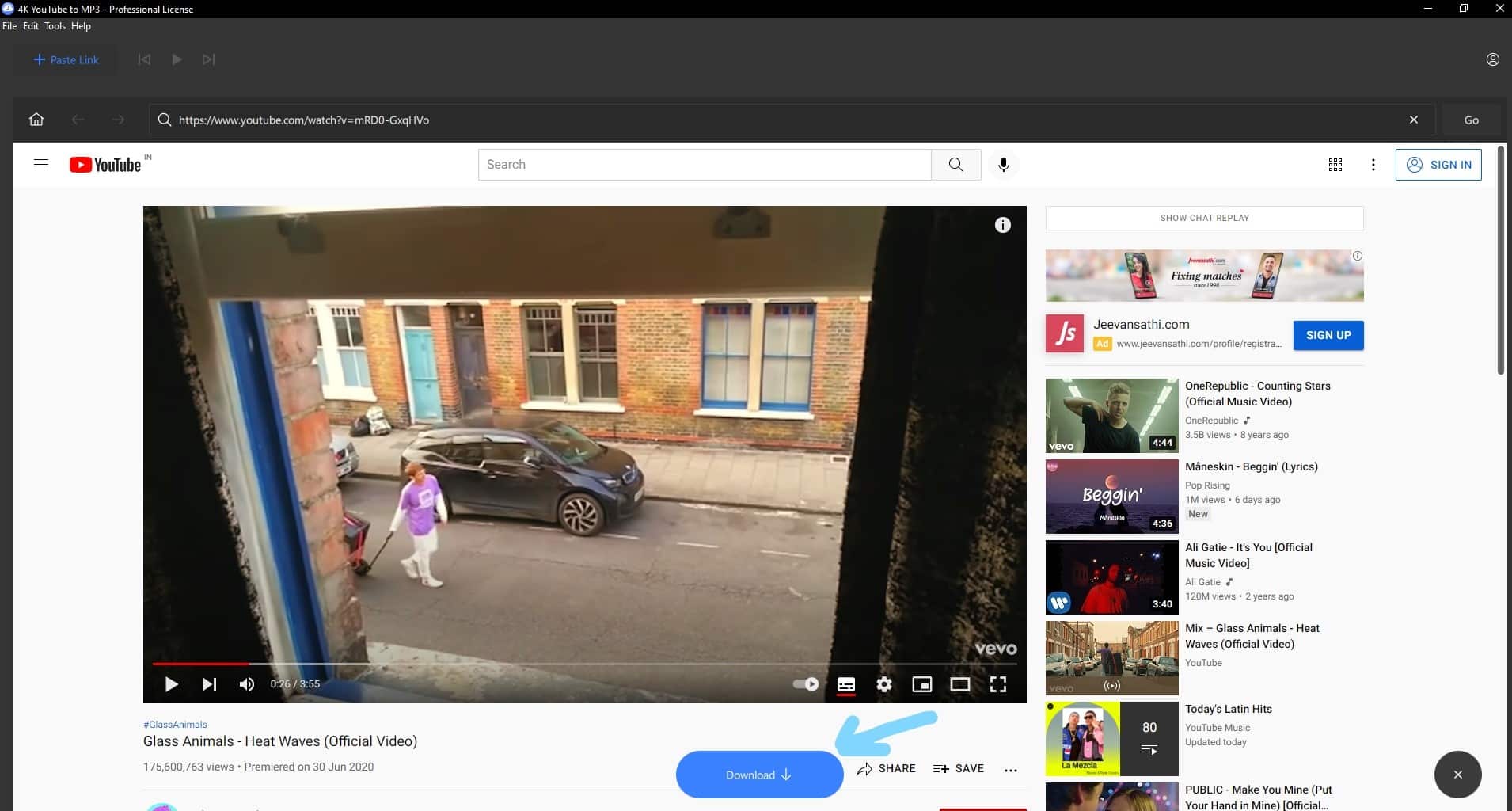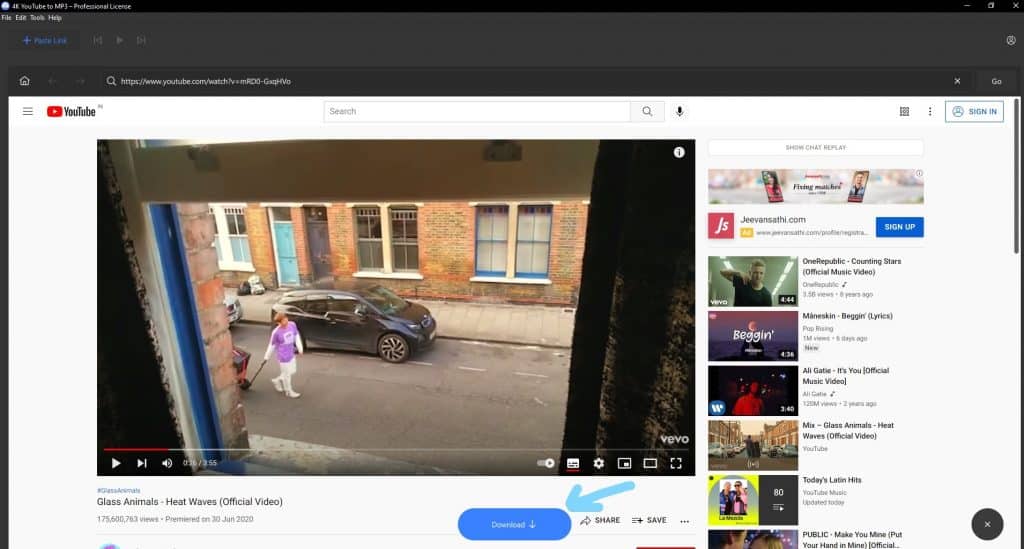 Conversely, you can also just press Ctrl + V on your keyboard and the software will automatically start downloading the audio.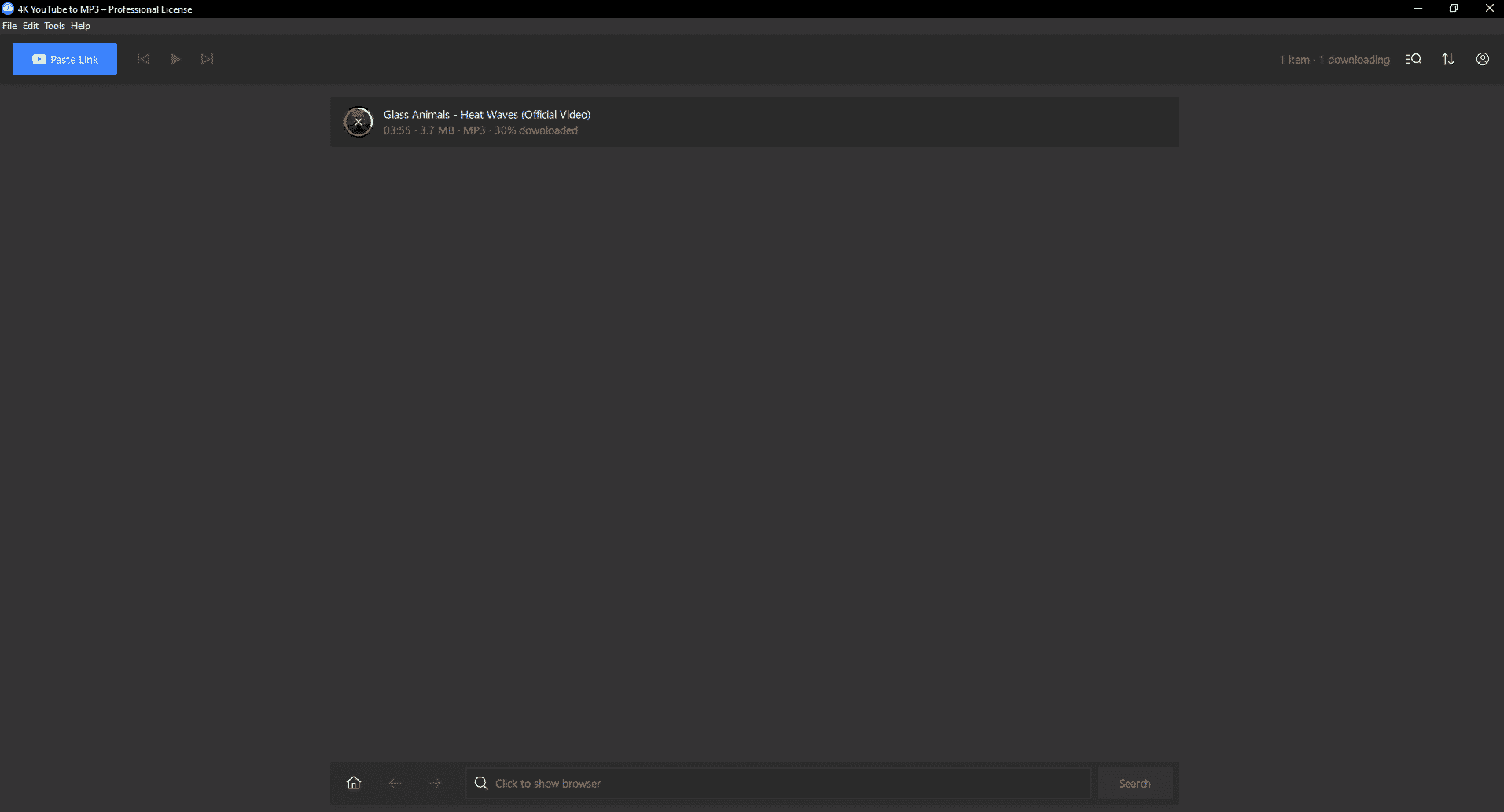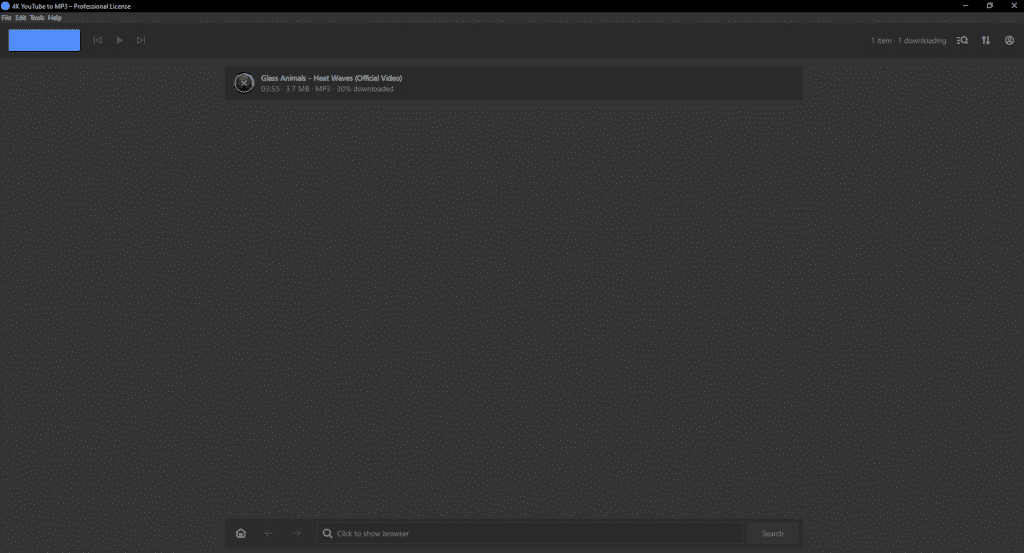 Reasons to use 4K YouTube to MP3
Well, there are many. 4K YouTube to MP3 allows you to save soundtracks from videos not only in MP3 but also in OGG and M4A formats. The free version provides you with all the important features you need for basic everyday use, paying for the premium version allows you to download entire youtube playlists saving you the hassle of individually downloading each video in your playlists.
And this software is not limited to just youtube but other websites as well providing you with a wide variety of websites to download from. It is also the safest and least cluttered software providing a clean UI and is easy to navigate. What more can you ask for?