Gone are the days when Android data recovery apps needed to root user access for files recovery. After the latest Android updates, it has become very easy to recover Android phone data without root.
If you are someone who lost important Android phone data due to any damage then you must be looking for a way to get it back. In this article, I'll list the top Android data recovery apps that do not require any technical knowledge like root.
You can simply install those apps and recover deleted android files and folders without root.
With these apps you can recover:
Accidentally deleted photos, videos, and files
Lost data due to technical failure.
Best Android File Recovery Apps (Without Root)
Not all applications will fully work as they advertise because the Android storage system has certain limitations. In general, many apps ask for root access when recovering the data from Android, but these Apps can work without a root user. Here, you can read more about Android Rooting.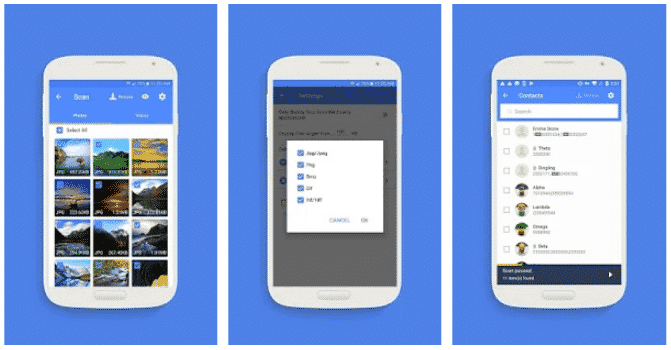 EaseUS MobiSaver is one of the most simple Android data recovery apps for retrieving deleted Android files without root. With the help of this app, you can recover lost photos, audio, videos, contacts, WhatsApp messages, App backups, and conversations from both the phone's internal memory and external microSD card.
Important Features:
Backup messages & call logs.
Recover Photos & videos on an Android SD card.
Improve the device's scan performance for lost data.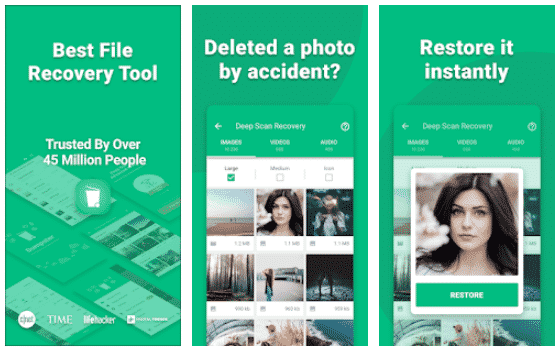 If you just bought a new phone, you should install this app right away. This app acts like a recycle bin and helps you to recover files in Android. Keep in mind that this app only recovers the files that get deleted after its installation.
Important features:
Back up your Android apps and media files easily.
Recover important files and recently deleted apps.
No Internet connection is required.
No need to root your device.
Back up photos and videos to cloud storage.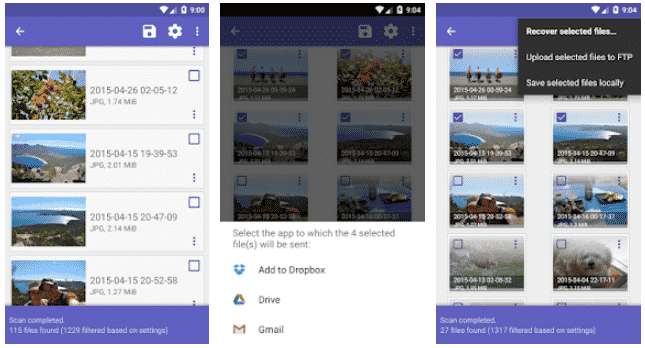 As you can guess from its name, the DiskDigger photo recovery app recover deleted photos from your Android storage. In case of accidental deletion or format, the software works perfectly for finding out deleted photos from internal memory and SD card.
Important Features:
It supports the upload of your recovered data directly to Cloud storage like Google Drive and Dropbox.
Without root, the app will perform a "limited" scan for your deleted photos by searching your cache and thumbnails.
With root, the app will search all of your device's memory for any trace of photos, as well as videos!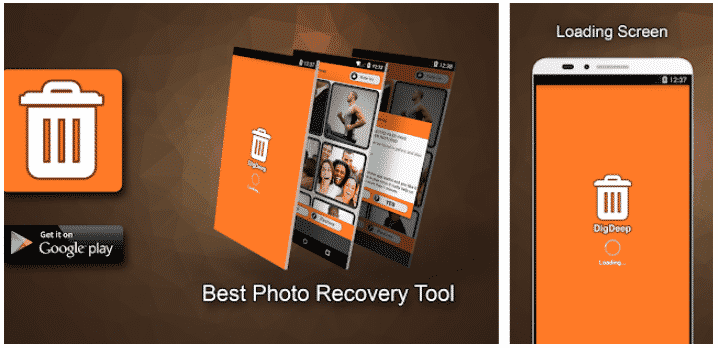 DigDeep Image Recovery is another powerful recovery tool that searches your internal storage and SD card for deleted images and recover them again easily. This Android data recovery app looks into each folder contains pictures from a specific location. check them one by one looking for your photos.
Important Features:
Scan internal memory and SD Card.
Simple and Fast UI.
No need to root the phone.
Restore all images types: jpg,jpeg,png.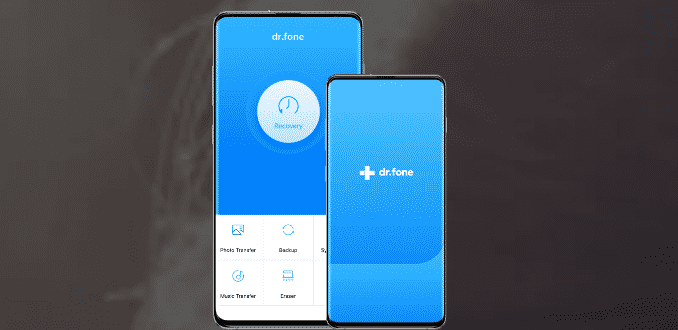 Dr.Fone is a product from the popular software company Wondershare. It is a popular data recovery app for Android smartphones. You can easily recover photos, videos, contacts, messages, notes, call logs, and more without rooting the phone. The app can recover photos and videos from the cache, memory card, and internal memory.
Important Features:
Recover photos, videos, SMS & contacts from the Android device's internal and external memory.
Move the photos and videos to the Recycle Bin when you delete them, you can restore them anytime you want.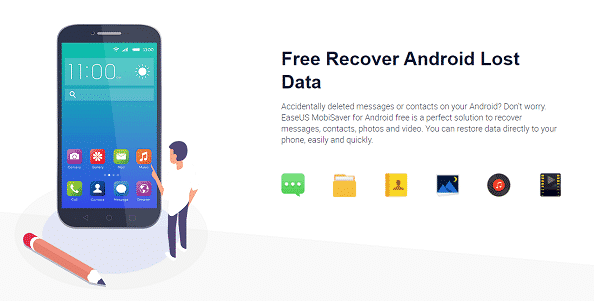 EaseUs Data Recovery software provides you a full Android files recovery solution without asking for root access. The software makes it possible for Android users to recover lost or deleted Android documents, photos, audio, video, text messages, and contacts from Android SD card and internal memory without root.
Important Features:
Preview details of SMS, contacts, photos, and documents, and more before recovery.
Recover and export lost contacts in CSV, HTML, and VCF formats to PC.
Conclusion
The applications mentioned in this article are a good solution for people who don't know how to root the android device. Some of the apps may not work as they advertise but ultimately provide some features that are missing in other apps. It's your choice whether you want to recover android data without rooting or with root.