During the recent upsurge in the Gaming Industry across different platforms. We have witnessed enormous competition among digital distribution platforms such as Epic, Steam, and Origin. Steam and Epic have been two major competitors in the market of Digital Distribution platforms. However, when it comes to library size, the Steam gaming catalog is the obvious winner, with over 50,000 titles compared to the 2,000 games offered by Epic.
Many of you might be confused about which titles to spend your money on in this sale season. Epic has had a MEGA Sale going on for the last 1 month, offering a wide set of games to choose from at lower prices. We have some hand-picked and trendy titles, you will enjoy playing under 3ooo INR.
Best Games to Buy in the Steam/Epic Sale
1. Grand Theft Auto V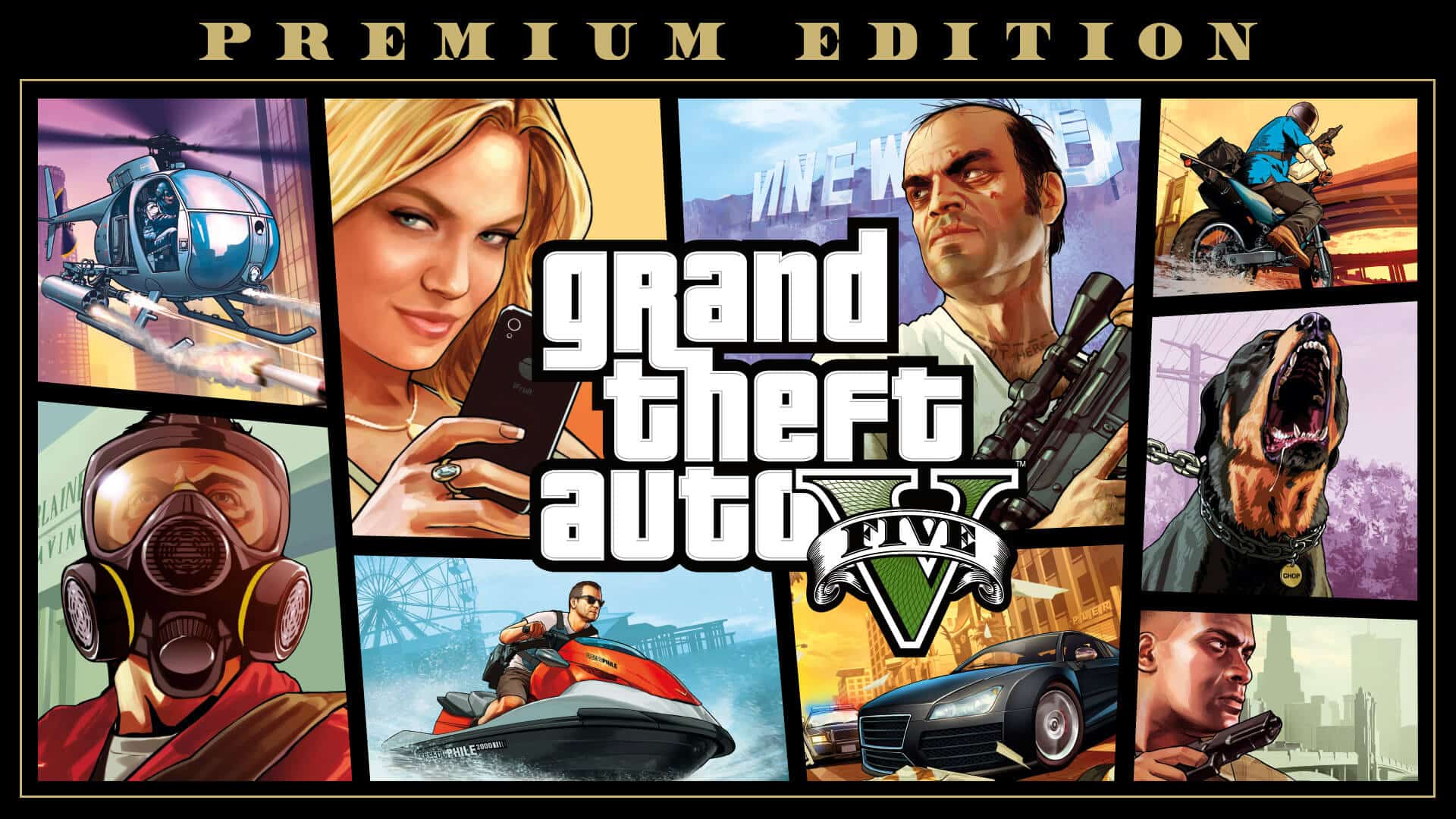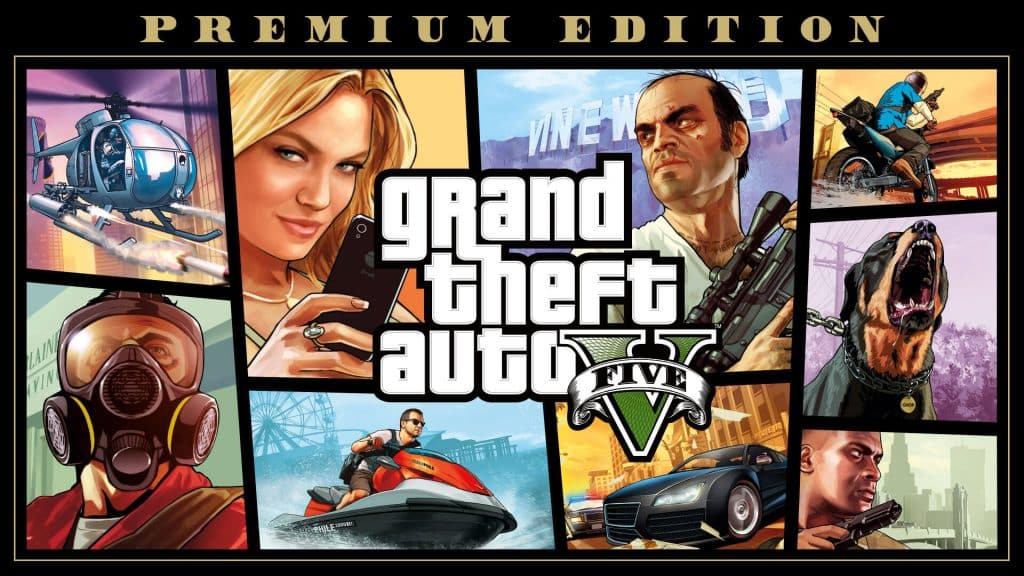 Grand Theft Auto is one of the largest franchise games from Rockstar Games. The game was initially launched in 2013. Over the years, There has been a subsequent rise in the modded versions of GTA V across different platforms such as FiveM and Rage Multiplayer. GTA Roleplay is one of the famous mod
Set on the turmoil of Los Santos, A sprawling sun-soaked metropolis full of self-help gurus, starlets, and fading celebrities. Three very different criminal plots their own chances of survival and success.
Grand Theft Auto has been one of the highest-grossing titles for years. San-Andreas and Vice City were recognized as best before GTA V. GTA V has been modded to become an online multiplayer for Roleplay servers. There are many big RP servers created on the basic framework of GTA V using FiveM and Rage Multiplayer such as NoPixel, Twitch RP, OGRP, SVRP, GrandRP, etc. The game supports both First Person and Third Person Perspective.
In the Online Story mode, Players control the three lead protagonists throughout and switch among them. The story is centered on the heist sequences, and many missions involving shooting and driving gameplay.
Price: INR 976
Platform: Steam
2. It Takes Two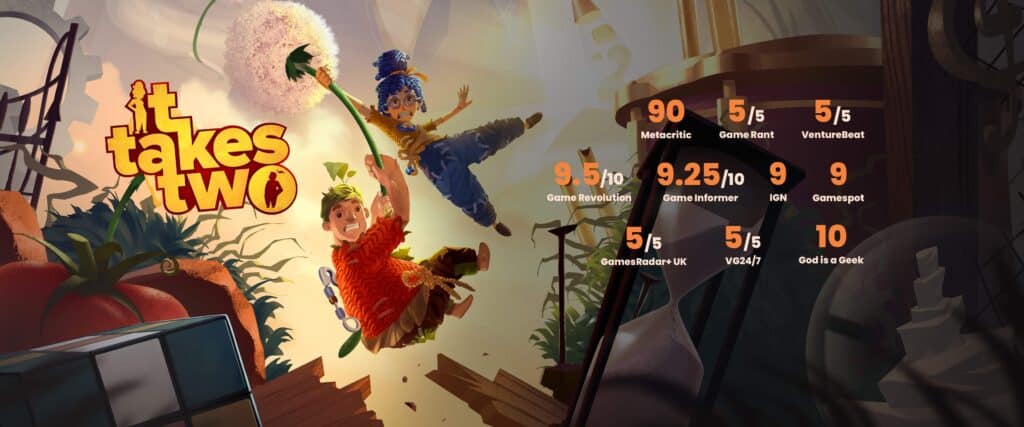 It takes Two is purely a Co-Op game developed by the Industry leader of co-operative play Hazelight. Invite your friend and play as the clashing couple Cody and May, two humans turned into dolls by a magic spell.
Together, trapped in a fantastical world where the unpredictable hides around every corner, they are reluctantly challenged with saving their fractured relationship.
Master unique and connected character abilities at every new level. Help each other across an abundance of unexpected obstacles and laugh-out-loud moments. Kick gangster squirrels' furry tails, pilot a pair of underpants, DJ a buzzing nightclub, and bobsleigh through a magical snow globe.
Embrace a heartfelt and hilarious story where narrative and gameplay weave into a uniquely metaphorical experience.
The game is intended for fun and stress buster with your loved ones. It has received numerous commendations since its release.
Price: INR 1874
Platform: Steam
3. Days Gone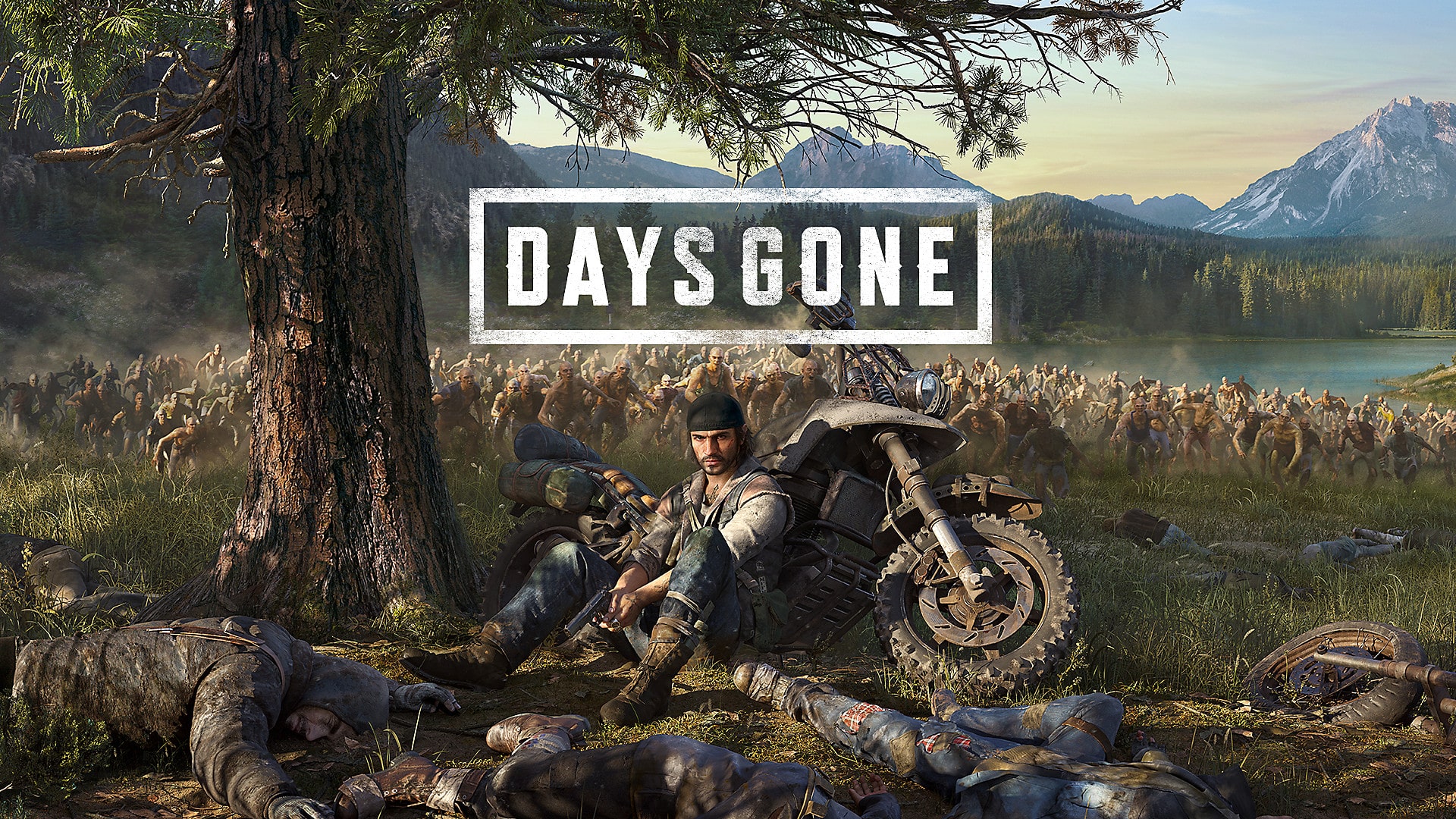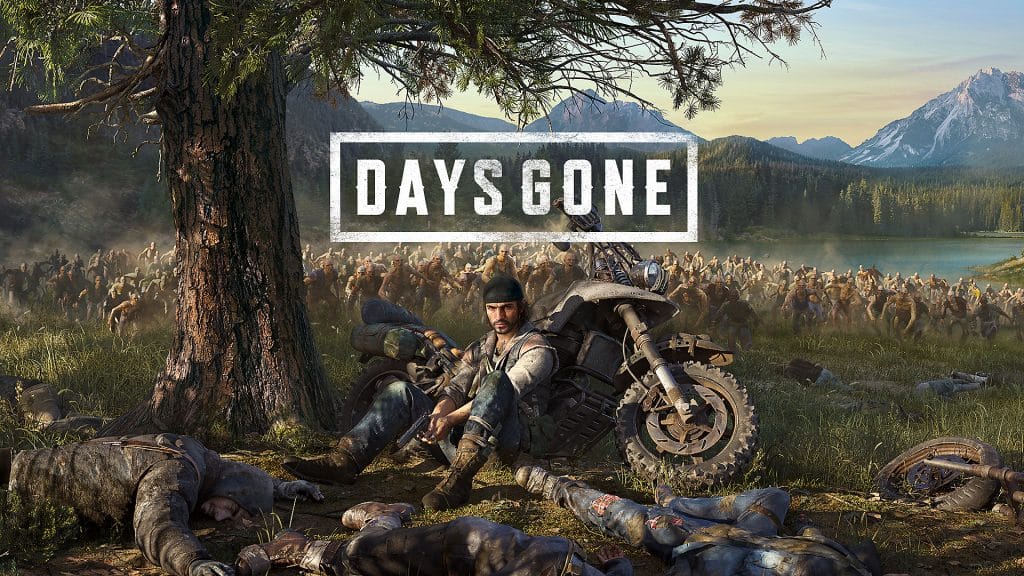 Days Gone is a 2019 Survival Adventure Horror title developed by Bend Studios. It has been one of the best story mode titles in the market as of today. With its unique gameplay and biking adventure, it attracts a lot of attention. With its initial legs cut down by a bunch of bugs, which took devs a year to fix. It is now wrecking the industry with its unique and superb zombie-slaying combat and enjoyable motorcycle gameplay integrated perfectly with a well-paced story.
You play as Deacon St. John, a young outlaw biker drifting through a pacific Northwestern post-apocalypse is a killer premise. Riding alone on the broken road on your scrappy motorcycle between missions. It's easy to get swept up in the apocalyptic romanticism of it all. It's like living the dream life of a lot of bikers across the world. No job, no bills – Just two wheels, a thirsty gas thank, and all the time in the world. Deacon embarks on a quest to find his missing wife, Sarah.
There are other stories too, Like discovering the reason for the Apocalypse. There are 150 missions to complete in the game, a mix of story and side missions. But even if you focus on the story only, you will probably get 35-40 hours of best experience if you are into adventure and biker stuff.
Price: INR 2999
Platform: Steam
4. Cyberpunk 2077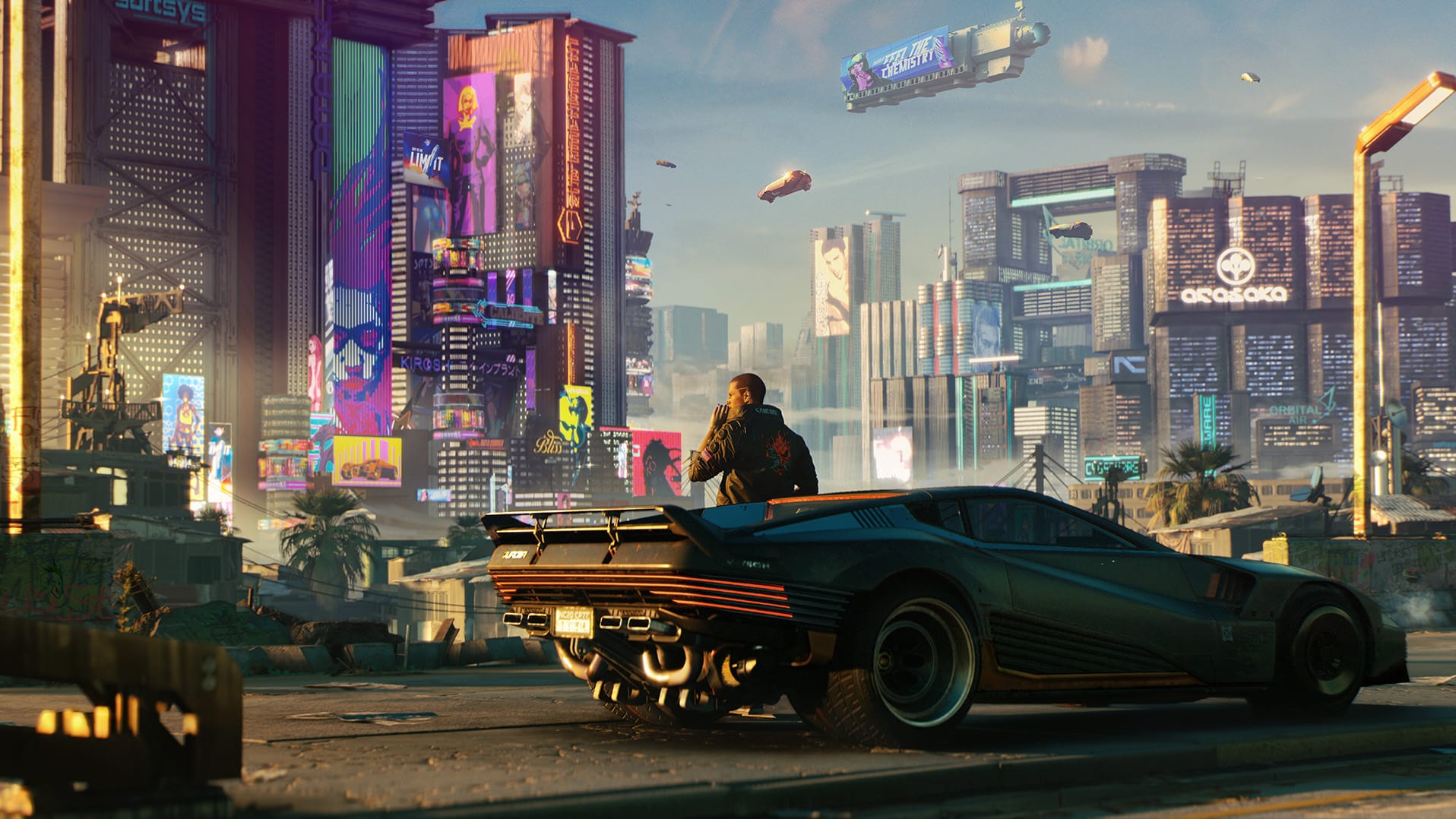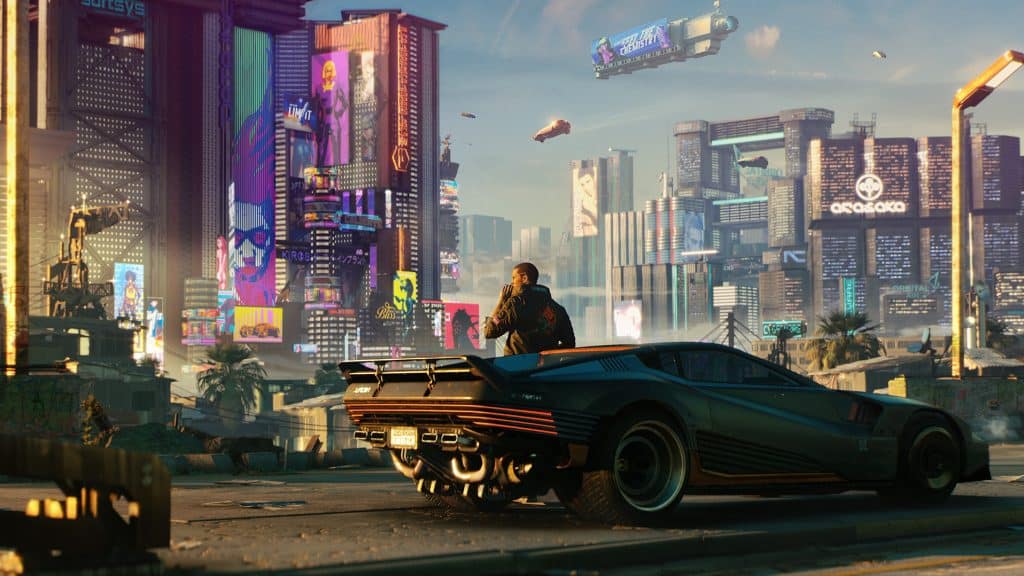 Cyberpunk 2077 is an open-world RPG developed and published by CD Projekt. An action-adventure story set in Night City, a megalopolis obsessed with power, glamour, and body modification. You play as V, a mercenary outlaw going after a one-of-a-kind implant that is the key to immortality. You can customize your character's cyberwar, skillset, and playstyle, and explore a vast city where the choices you make shape the story and the world around you.
After several years of anticipation and pre-booking Cyberpunk 2077 was finally released through steam on 10 December 2020. Said to be released in a hurry by the company, developers had to sustain a huge backdrop of fixing numerous amount of game-breaking bugs post-release. It requires a heavy graphic system, yet is the most desired title to claim. If you have been waiting for the title to come at a lesser price, then here is your chance to make this amazing title yours.
Price: INR 2399.20
Platform: Epic Games
5. Red Dead Redemption II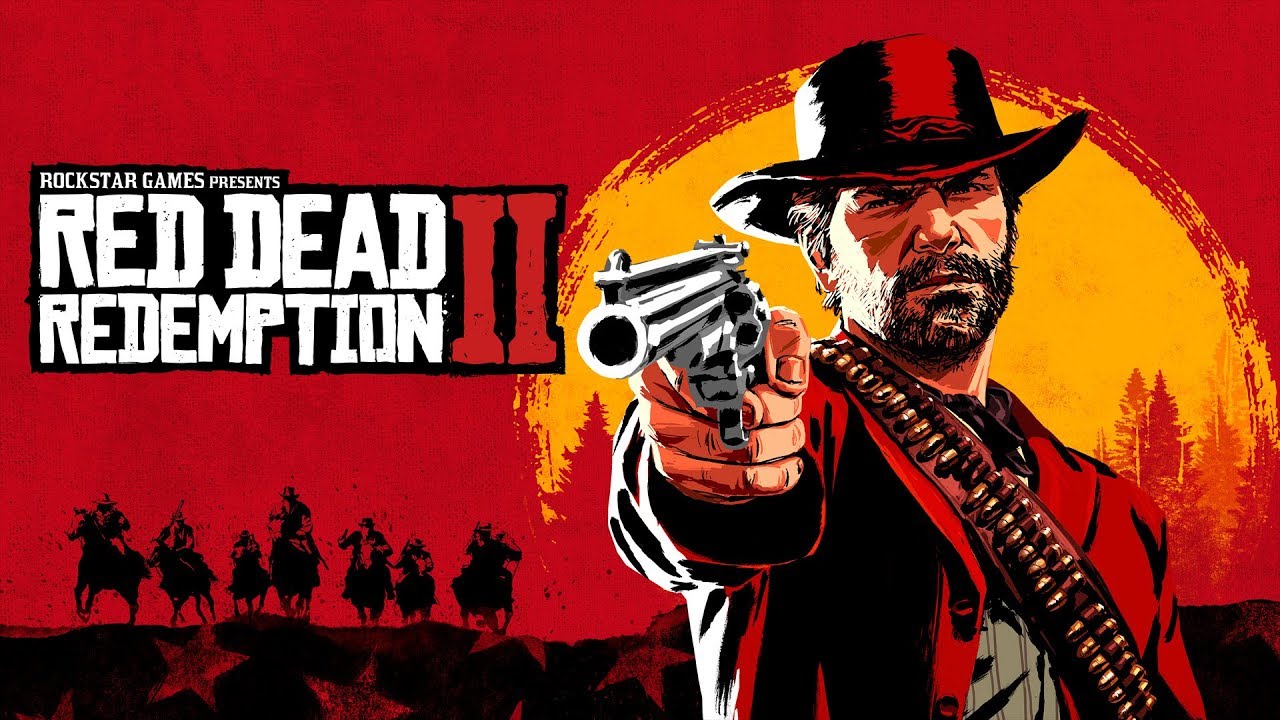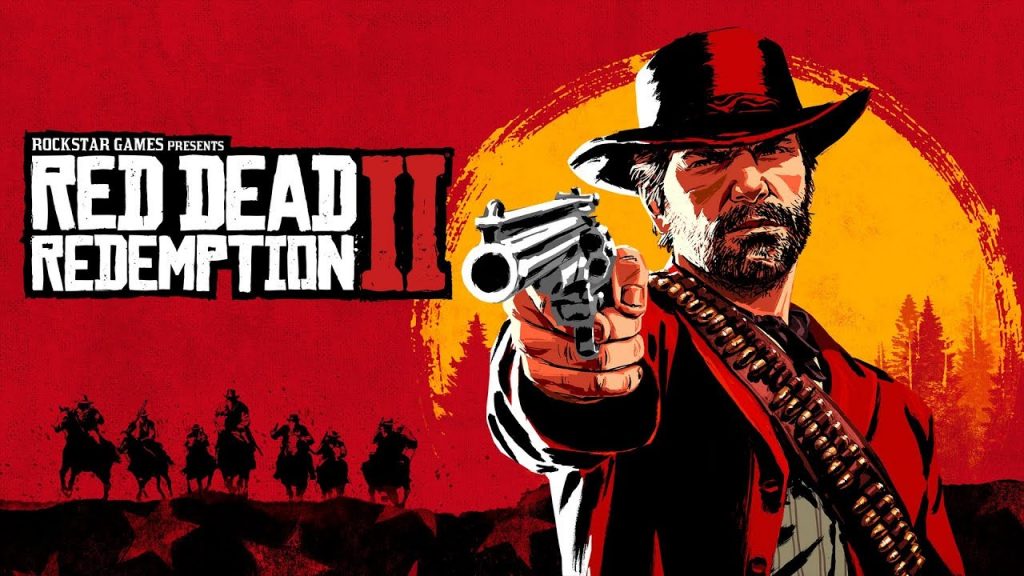 Another one of the genre-breaking and well-written story titles from Rockstar Games. Launched in 2018, Red Dead Redemption's sequel gained a lot of love and attention from players across cross-platform. In terms of bang for your buck, it's well worth the money, even at this price range. In fact, games like Red Dead Redemption 2 make the argument that games could be a lot more expensive and justify the price simply due to the sheer amount of content it has.
Every gang member at your camp is fully fleshed out, with stories to tell and moments to share. The motion capture is unrivaled, the acting from the stellar cast is something to be adored. RDR 2 features the unique battle style of outlaws in the outer skirts of Mexico and America. With an amazing work of graphic across all the cinematics and fighting motions, Red Dead Redemption II is the most tempting title to desire.
Price: INR 2143.33
Platform: Epic Games
6. NBA 2K21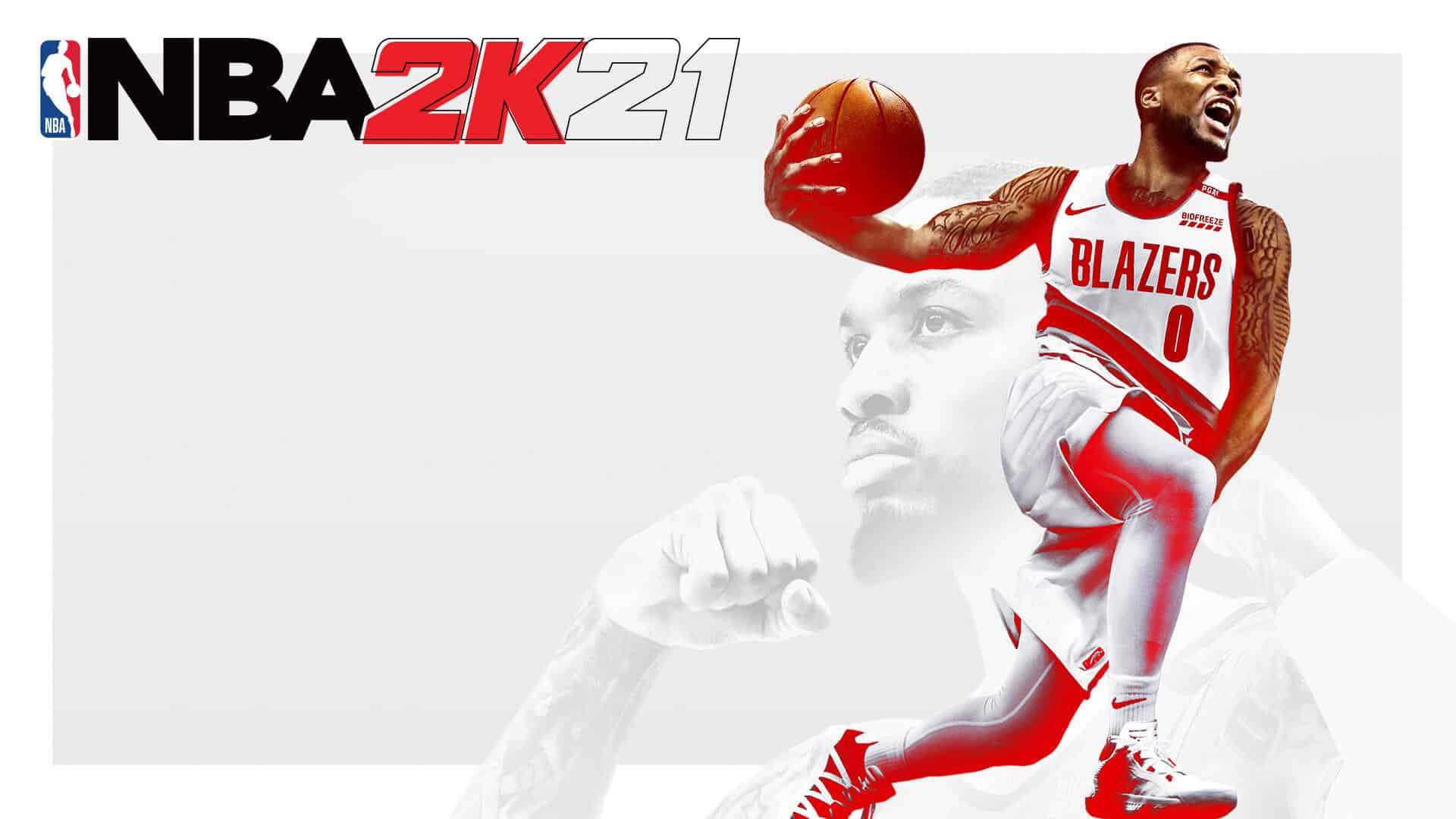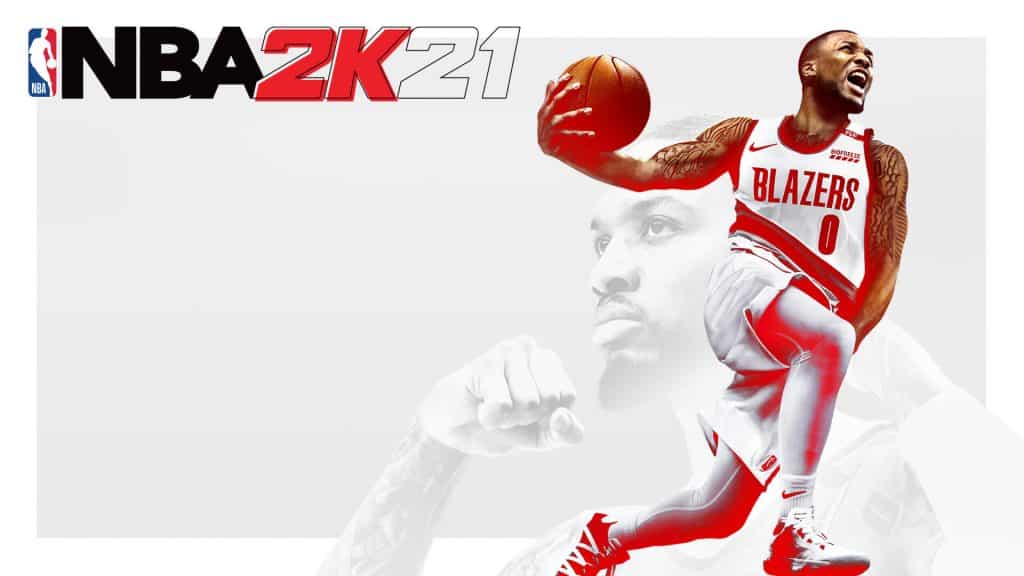 If you are a sports enthusiast and are looking for an awesome sports title to buy and play in your chill times, NBA 2K21 is the best choice for it. Developed by Visual Concepts and 2K sports, NBA is one of the highest-grossing sports titles in the industry. NBA is a game of basketball because of which it attracts a large population of gamers across the globe who are into NBA tournaments.
The title was even available for free for one week in the month of April 2021, by EPIC Games. If you missed the chance to claim this title. Here is your chance to get the title at a more than a 60% discounted rate.
Price: INR 857.74
Platform: Epic Games
7. Borderlands 3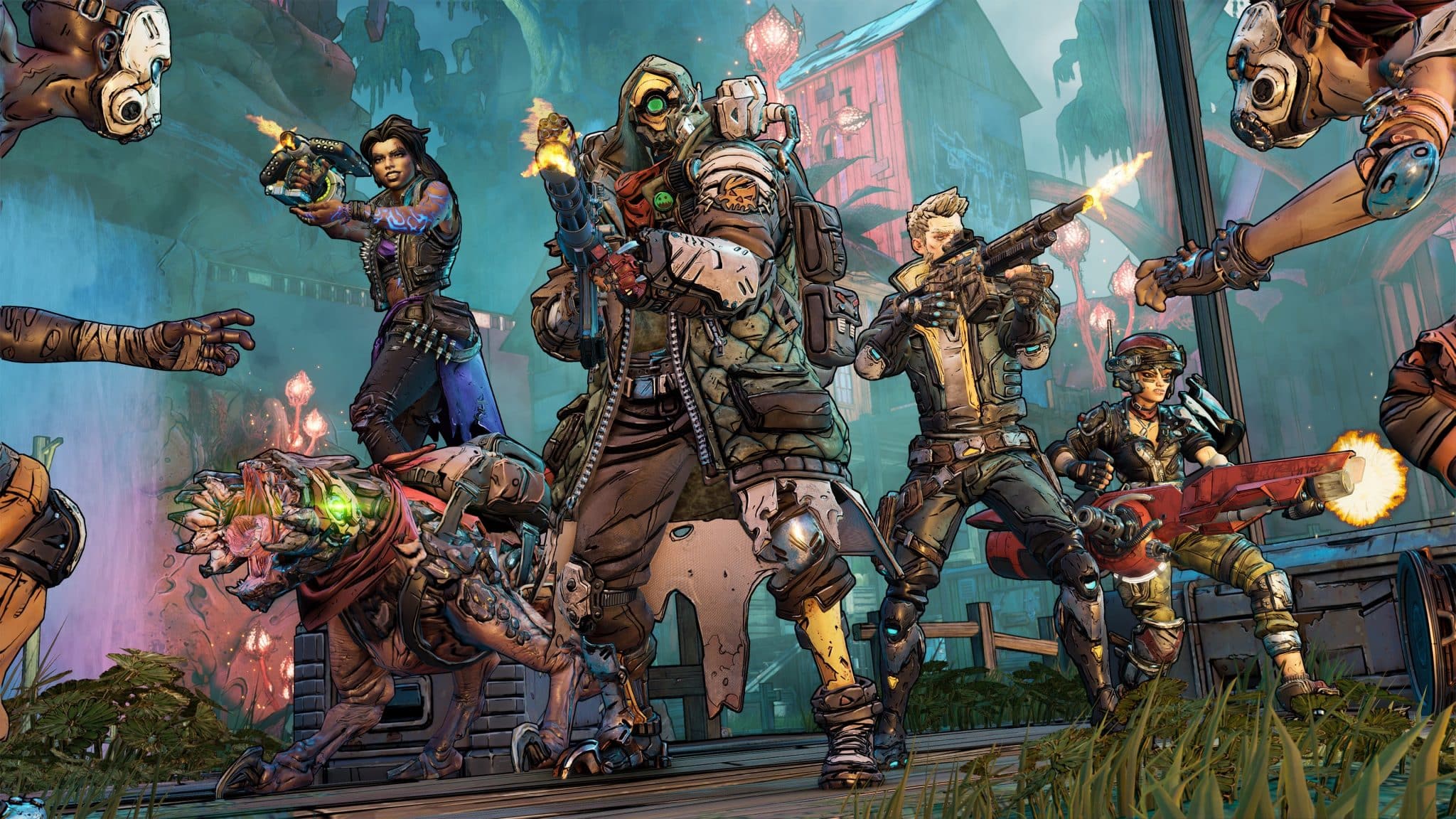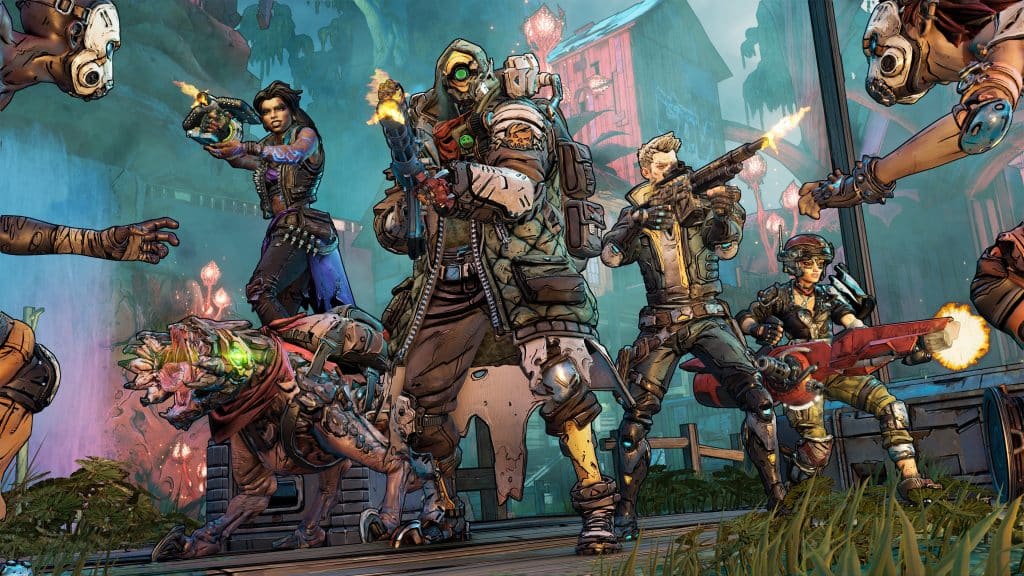 Borderlands 3 is a first-person shooter-looter game developed by Gearbox Studios. If you are into the borderlands series, this title is worth buying for. Borderlands 3 features a lot of DLCs to play solo and provides a unique arc to the stories in it. It is not a title to be enjoyed by all but it's a whole lot different experience in gaming. It was the fastest title to sell 5 million copies in just 2 days of release. It provides Co-Op feature to play with friends but even if you play it solo, there is a lot to experience and enjoy.
Price: INR 956.70
Platform: Epic Games
If you would like to know about other great titles in some other price range to choose from, comment down below. We will be bringing more and more updates and articles in the future.