When a company grows beyond its capacity to process orders it can turn to third-party logistics (3PL), which involves outsourcing to a third party to handle certain tasks. Businesses have been outsourcing to 3PLs since the seventies for order processing, storage, packaging, shipping, and other work. One of the reasons for outsourcing to such a firm is they have expensive technology that speeds up productivity and cuts waste.
The scope of activity overseen by a 3PL company includes a broad range of services such as e-commerce, inventory management, warehousing, and order fulfillment. The three phases of order fulfillment are receiving, processing, and delivering. Here's a look at what lies on the road ahead for 3PL operators as e-commerce technology evolves and grows in demand.
How will digital technology change the 3PL industry?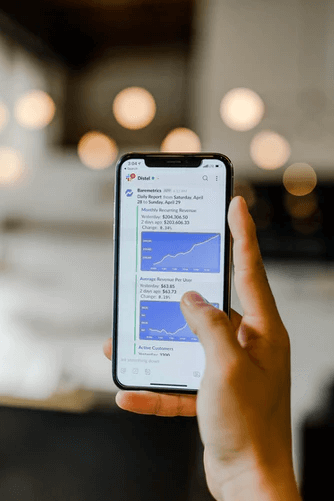 Supply chain efficiency has improved dramatically over the past decade partly due to cloud connectivity. Real-time data sharing through the cloud allows suppliers to make faster adjustments. Two key common priorities for modern=minded businesses are to go more digital and to provide 24/7 services to improve customer convenience. Ultimately, 3PL companies can play a significant role in streamlining operational efficiency throughout supply chains.
In order for a 3PL to survive in the future, it must adopt new smart technology as a new norm that's influencing new trends. Resources such as Yalantis.com can keep a business up-to-date on IT trends that are set to dominate over the next decade.
Future of 3PL Technology
One of the major challenges for 3PLs to survive in the next decade will be to transform operations to allow for more modern integrated digital technology. Up until now, many 3PLs have resisted investing in new technology because they didn't see it equating to greater profit margins. But now it's becoming increasingly clear companies that resist smart technology will be left behind.
As demand grows for designing new apps and developing more efficient ways to monitor real-time supply chain data, companies that can provide such services will be in a position to thrive. Furthermore, offering technology such as automation and analytics will gain a decisive competitive edge. Here are the key areas that 3PL companies must modernize to stay competitive in the next decade:
1. Accelerating new applications
New norms will be established in the coming years in which consumers will expect 24/7 service and the ability to buy a product whenever they want from any location with their mobile device. Offering customers a free app that makes purchasing easy with a click has been proven to help generate online revenue. The key is to use seamless e-commerce technology that makes purchasing simple and painless.
Logistics firms have a growing need to allow employees to communicate through mobile devices. Supply chain workers are empowered when they are able to access product data from any location. RFID technology is already used for tracking products in the supply chain and will continue to improve the collection, storage, and transmission of big data. It's crucial for modern warehousing and makes inventory management much more agile without time-wasting errors in tracking a product.
2. Systems Integrations
A 3PL firm needs to rethink its IT infrastructure to allow for easy integration with new technology. The evolution of technology at a rapid pace makes it essential for every business to allow for future easy integration of new applications. One of the solutions has been virtualization, which allows an enterprise to stack multiple operating systems on one virtual server. Ultimately, a 3PL can serve as a central hub that draws data from various endpoints in the supply chain.
3. Automation
Not only can automation speed up redundant manual tasks, but it can also do so with a higher degree of accuracy at a lower cost than manual labor. Although many people fear machines are replacing workers, automation actually opens the door for existing jobs to become more interesting and analytical. There is still a need for talented analysts to sort through and interpret the most important data collected through automation.
The pandemic has caused many businesses to explore e-commerce for the first time. The key for a company to offer 24-hour e-commerce solutions involves automation that integrates with multiple systems. Linking inventory software with an e-commerce system allows the customer to know about real-time product availability.
4. Big Data Analytics
In order to remain relevant, 3PL companies will need to provide clients with valuable analytics that can improve operations and ROI. This data can be shared within the supply chain to trace a product. The collection of this vast amount of data will help all players streamline their operations so that products get to their destinations quicker and the supply chain ecosystem runs more smoothly.
5. Survival of the Specialized
In order for 3PLs to survive, they must become more diverse and complex with a vision to operate globally. It will require upgrading IT technology with an emphasis on data collection and data protection. While 3PLs already help businesses operate more efficiently, there will be increasing pressure to improve supply chain processes through electronic monitoring, AI, and data analysis.
Instead of specializing in one area of the supply chain or customer journey, a 3PL must have access to specialists in multiple areas of a digital transactional marketplace. One effective model for 3PLs is to develop partnerships with various specialists and then resell their services to clients. At the core of the new economy is a world of mobile consumers ready to buy or order products online. The survival of 3PLs will depend on talent and flexibility in services.
Prior to the pandemic, the 3PL market was valued at $830 million in 2019. Industry projections suggest the market will grow to $1.3 trillion by 2024.
Conclusion
Hiring a 3PL firm is often a solution to efficient scalability when a company experiences rapid growth or a staff shortage. If you are a sole proprietor, you may need a 3PL once you start receiving hundreds of orders per week. It's becoming increasingly more common for a growing enterprise to outsource to third parties to handle e-commerce logistics. The future of 3PL companies points to greater efficiency in the supply chain through smart tech