We have listed below the top 10 Web series of  early January 2021 (1 Jan – 15 Jan) which are available on Netflix India
1) Sir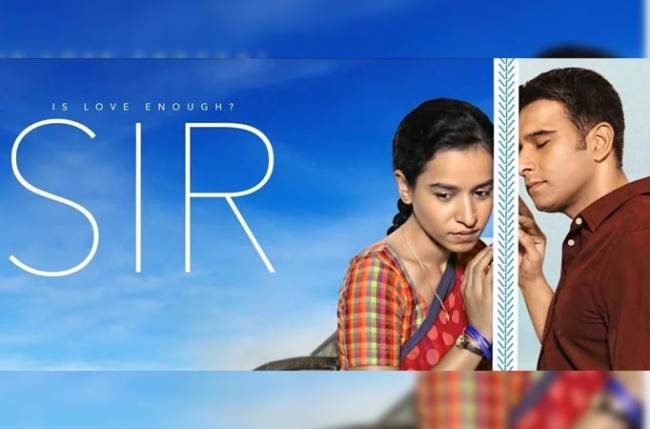 The Story is about An optimistic and determined young woman from a remote village who starts her new job as a live-in maid for the cynical son of a wealthy family. They eventually fall in love, but find their relationship forbidden. And further, the story takes many turns and twists add some interesting facts.
2) Lupin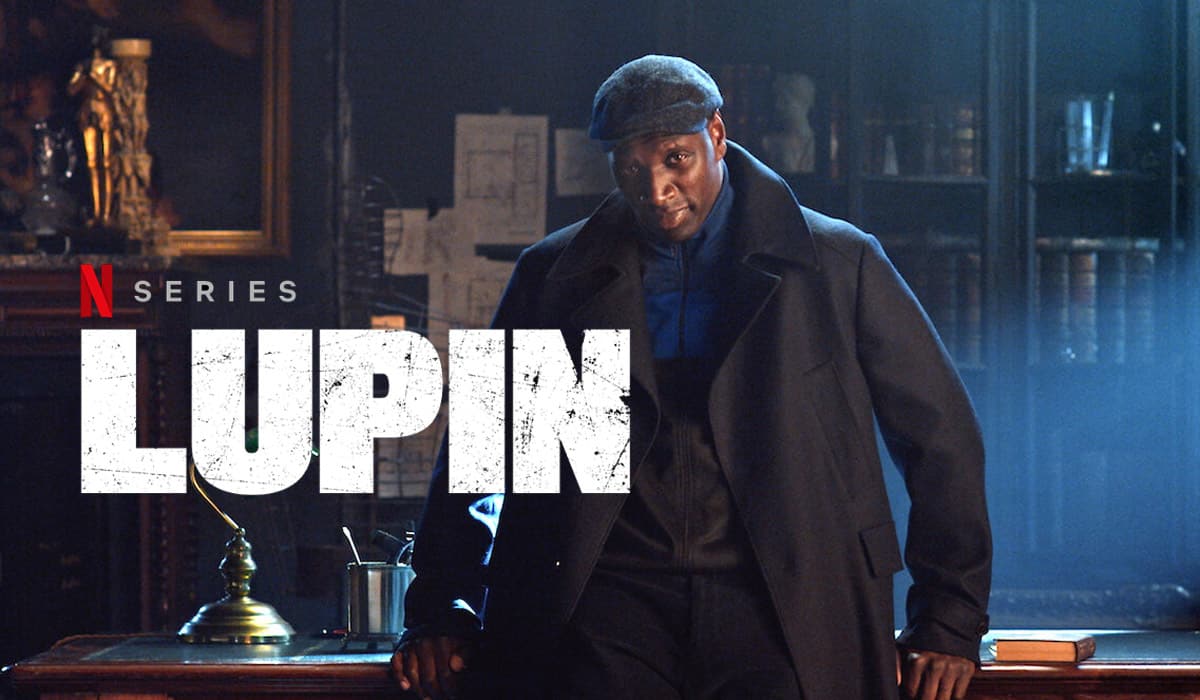 Lupin is a French mystery comedy web television series created by George Kay and François Uzan that premiered on Netflix on 8 January 2021. The series consists of 10 episodes, released in two parts. The show stars Omar Sy in the role of Assane Diop, a man who is inspired by the adventures of Arsène Lupin, a character created by Maurice Leblanc.
3) Bridgerton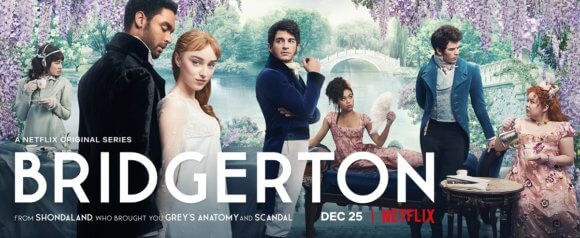 Bridgerton is an American streaming television period drama series created by Chris Van Dusen and produced by Shonda Rhimes. It is based on Julia Quinn's bestselling novels set in the competitive world of Regency London high society's ton during the season when debutantes are presented at court. It premiered on December 25, 2020, on Netflix.
The drama centers on the Bridgerton family: Lady Violet Bridgerton; her four sons, Anthony, Benedict, Colin, and Gregory; and her four daughters, Daphne, Eloise, Francesca, and Hyacinth. Also featured are the Featheringtons: Lady Portia Featherington; her husband the Baron; and their three daughters, Philippa, Prudence, and Penelope.
4) F.R.I.E.N.D.S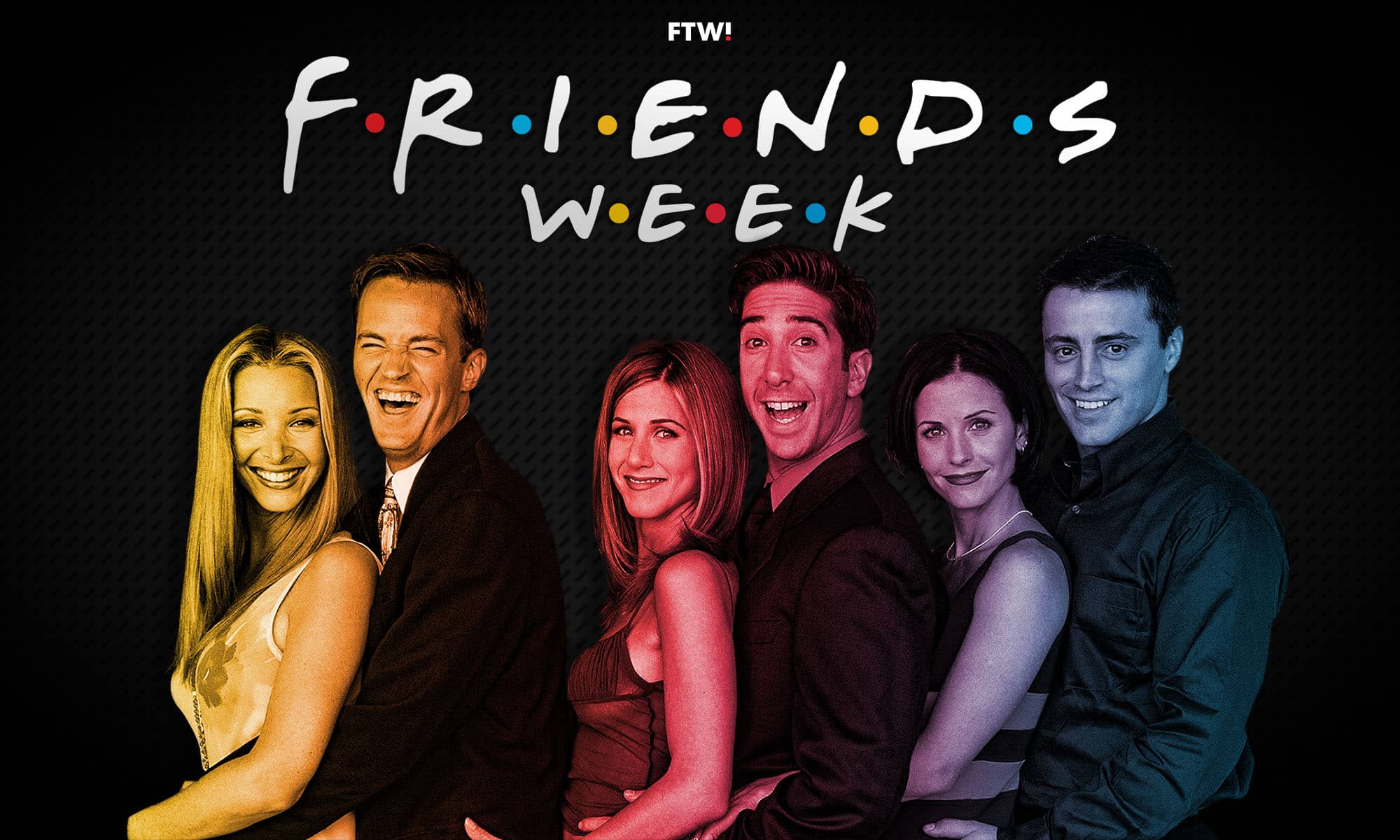 Friends is an American television sitcom, created by David Crane and Marta Kauffman, which aired on NBC from September 22, 1994, to May 6, 2004, lasting ten seasons. With an ensemble cast starring Jennifer Aniston, Courteney Cox, Lisa Kudrow, Matt LeBlanc, Matthew Perry, and David Schwimmer, the show revolves around six friends in their 20s and 30s who live in Manhattan, New York City. The series was produced by Bright/Kauffman/Crane Productions, in association with Warner Bros. Television. The original executive producers were Kevin S. Bright, Kauffman, and Crane.
5) LUDO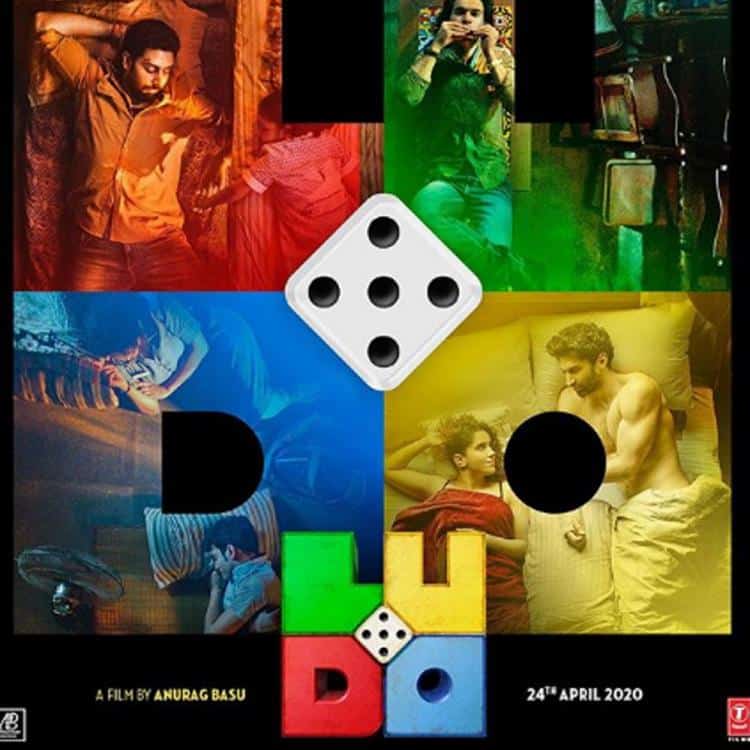 Ludo is a 2020 Indian anthology dark comedy crime film directed by Anurag Basu. It is produced by Bhushan Kumar, Divya Khosla Kumar, Krishan Kumar, Anurag Basu, Tani Basu, and Deepshika Bose under the banners of T-Series, Anurag Basu Productions, and Ishana Movies. It stars an ensemble cast of Abhishek Bachchan, Aditya Roy Kapur, Rajkummar Rao, Sanya Malhotra, Pearle Maaney, Pankaj Tripathi, Fatima Sana Shaikh, Rohit Suresh Saraf, Saurabh Sharma, and Inayat Varma. The film was released on 12 November 2020 coinciding with Diwali on Netflix
6) AK vs AK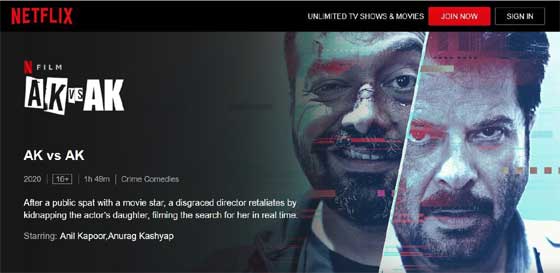 AK vs AK is a 2020 Indian Hindi-language black comedy thriller film directed by Vikramaditya Motwane. Anurag Kashyap, the executive producer, and dialogue writer, also stars alongside Anil Kapoor as the title characters, with Yogita Bihani, Sonam Kapoor Ahuja, and Harshvardhan Kapoor in supporting roles. The story, written by Avinash Sampath, utilizes a film-within-a-film narrative where the main actors play fictionalized versions of themselves. After a public feud between Kashyap, an eccentric film director, and Anil Kapoor, an aging film star, the former kidnap the latter's daughter (Ahuja) and forces Kapoor to search for her while his assistant (Bihani) films them as part of his next project.
7) Mortal Engines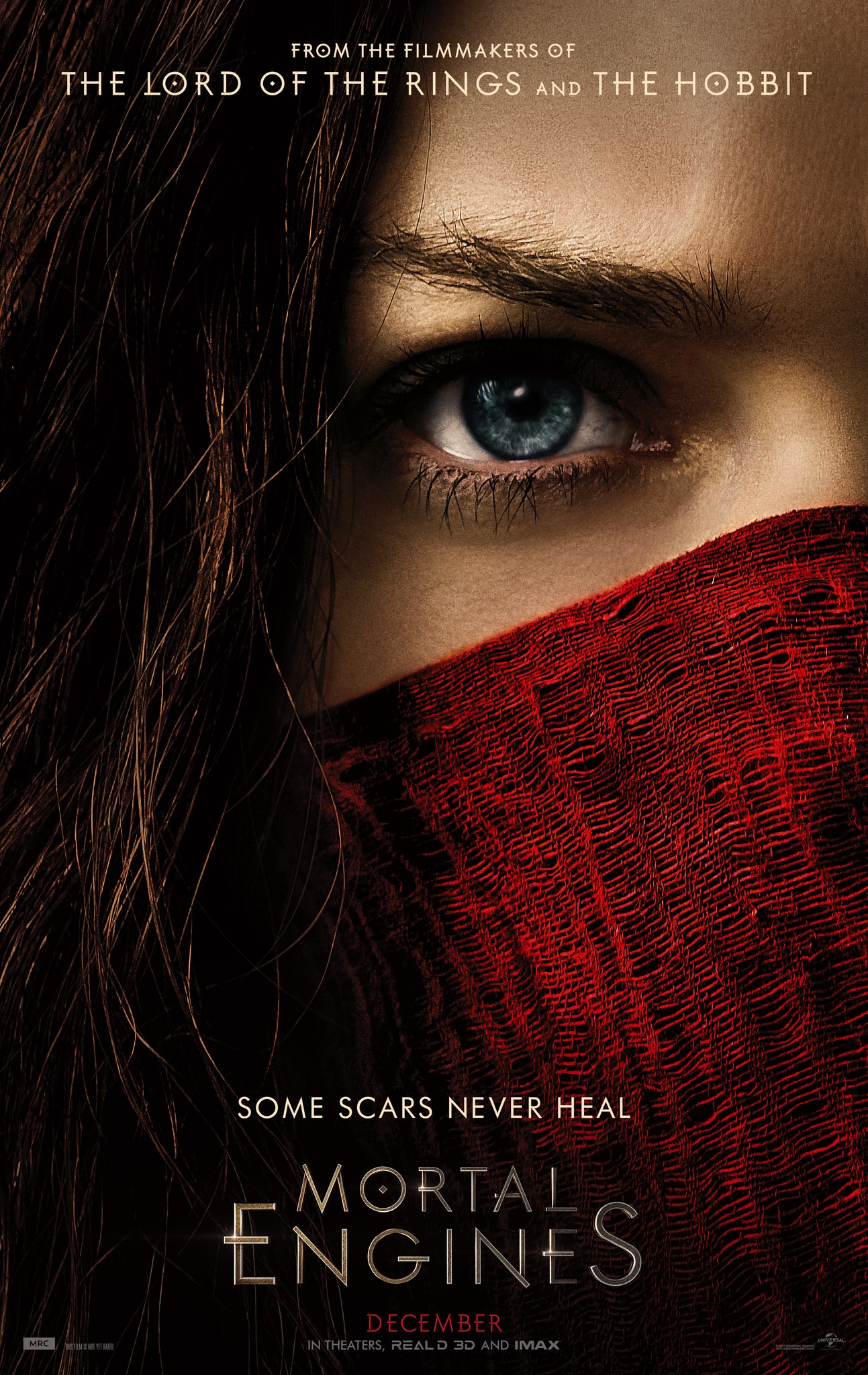 It is a 2018 post-apocalyptic action-adventure film directed by Christian Rivers and with a screenplay by Fran Walsh, Philippa Boyens, and Peter Jackson, based on the 2001 novel of the same name by Philip Reeve, and starring Hera Hilmar, Robert Sheehan, Hugo Weaving, Jihae, Ronan Raftery, Leila George, Patrick Malahide, and Stephen Lang. An American–New Zealand co-production, the film is set in a post-apocalyptic world where entire cities have been mounted on wheels and motorized, and practice municipal Darwinism; its movie universe is different from that of the books.
8) The Queen's Gambit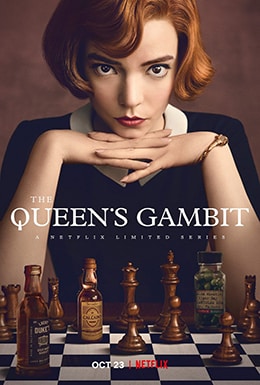 The Queen's Gambit is a 2020 American coming-of-age period drama miniseries based on Walter Tevis's 1983 novel of the same name. It was created for Netflix by Scott Frank and Allan Scott. Beginning in the mid-1950s and proceeding into the 1960s, the story follows the life of an orphaned chess prodigy on her rise to the top of the chess world while struggling with drug and alcohol dependency.
Netflix released The Queen's Gambit on October 23, 2020. After four weeks it had become Netflix's most-watched scripted miniseries. It has received critical acclaim for Anya Taylor-Joy's performance as Beth Harmon as well as for the cinematography and production values. It has also received a positive response from the chess community and is claimed to have increased public interest in the game
9) Vikings
Vikings is a historical drama television series created and written by Michael Hirst for the History channel. Filmed in Ireland, it premiered on March 3, 2013, in Canada. The series concluded on December 30, 2020, when the second half of the sixth season was released in its entirety on Prime Video in Ireland, ahead of its broadcast on History in Canada from January 1 to March 3, 2021. A sequel series, titled Vikings: Valhalla, is in development for Netflix.
Vikings Web Series is inspired by the sagas of Viking Ragnar Lothbrok, one of the best-known legendary Norse heroes and notorious as the scourge of England and France. The show portrays Ragnar as a farmer who rises to fame by raiding England and eventually becomes a Scandinavian king, with the support of his family and fellow warriors. In the later seasons, the series follows the fortunes of his sons and their adventures in England, Scandinavia, Kievan Rus', the Mediterranean, and North America.
10) Bluffmaster!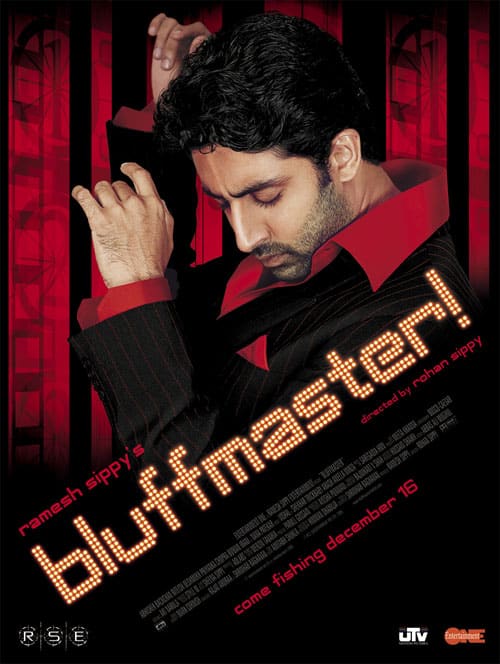 Bluffmaster! is a 2005 Indian Hindi-language crime comedy film directed by Rohan Sippy and produced by Ramesh Sippy. The film stars Abhishek Bachchan, Ritesh Deshmukh, Priyanka Chopra, Sanjay Mishra, Boman Irani, and Nana Patekar. It is an adaptation of the 2000 Argentinian film Nine Queens. Bluffmaster was released on 16 December 2005 and received a positive response from critics. The film became a box office success earning a "semi-hit" verdict, as well as being the 17th highest-grossing Bollywood film of 2005
Netflix Subscription Cost
Netflix is easily downloadable as it is available on both the app stores (Playstore as well as Appstore). ioS users can just head on to the app store and search for the application to download it. Android users can do the same on the Google Play store. Users on the web can just type www.netflix.com to access the website. There are many offers available for Netflix Subscriptions, depending on the number of screens the user wishes to buy. Netflix plans in India start from INR 199 per month.
Plans are listed below:
Mobile: Watch on 1 Mobile phone or tablet at a time in Stand Definition. Download videos on 1 phone or tablet.
Cost:₹ 199/month
Basic: Watch on 1 screen at a time in Standard Definition. Download videos on 1 phone or tablet.
Cost: ₹ 499/month
Standard: Watch on 2 screens at a time. FULL HD (1080p) available. Download videos on 2 phones or tablets.
Cost: ₹ 649/month
Premium: Watch on 4 screens at a time. FULL HD (1080p) and Ultra HD (4k) available. Download videos on 4 phones or tablets.
Cost: ₹ 799/month