WhatsApp has recently changed its privacy policy and users are very upset about it. That's why many users are looking for various options to replace the application. However, WhatsApp users in India want to know the local messenger app that supports the Atmanirbhar Bharat campaign. If you want to know about Indian chat apps other than JioChat, don't worry, this is all you need to know.
List of WhatsApp Alternatives
1. Hike Sticker Chat
Hike Sticker Chat is one of the most popular Indian chat apps, known for its unique approach as a messenger app. With HikeLand, HikeMoji, stickers, and more, it is one of the best WhatsApp alternatives on the market. However, the organization will shut down its services from 14 January 2021, but you can download the organization's two new applications called Vibe and Rush, they are just two divisions of HikeLand and hiking.
2. Namaste Bharat App: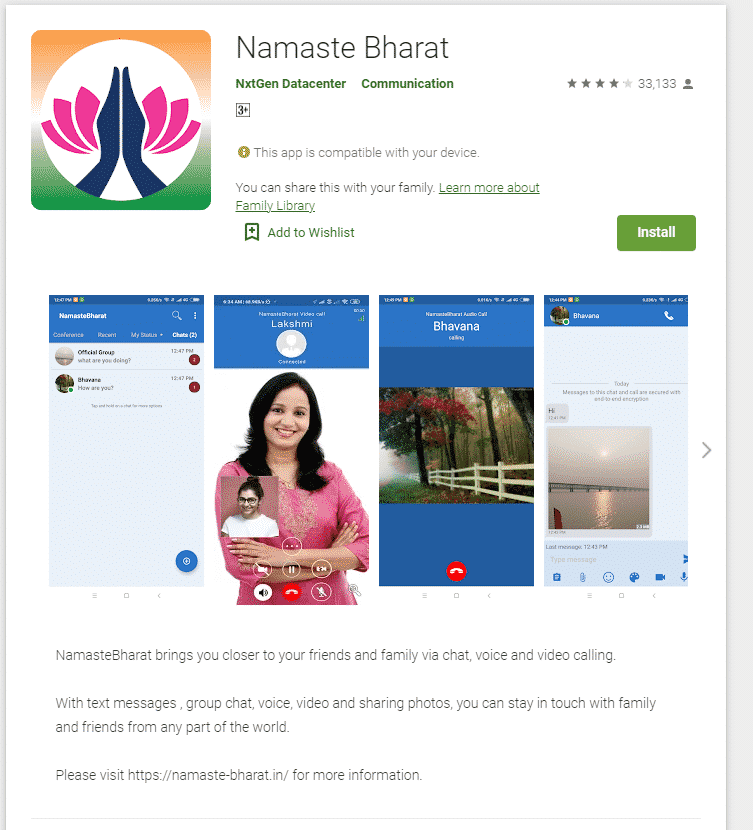 Namaste Bharat is another Indian chat app, if you want, you can choose to switch from the WhatsApp messenger app. This WhatsApp alternative will meet your needs for the way you chat. Services on this application include SMS, voice mail, group chat, multimedia sharing, real-time location sharing, and more. It also provides data synchronization, which you can use on multiple devices to ensure that users will not lose all chat records. It also offers business chat options similar to the WhatsApp Business. You can use whiteboard features, such as holding webinars, scheduling live meetings, and more. The
3. Indian Messenger App: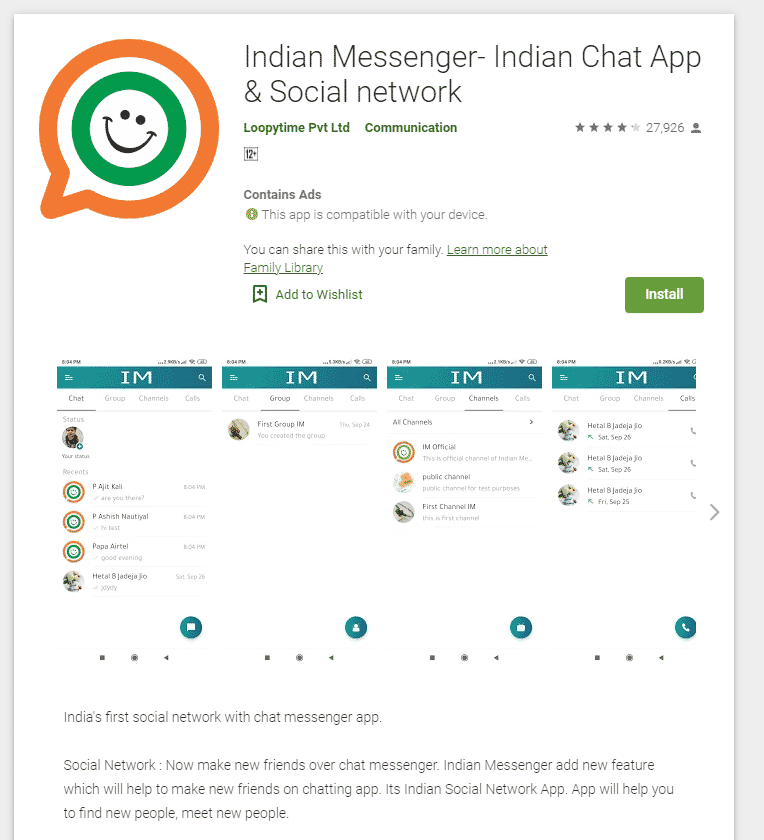 Indian Messenger app has earned its popularity through the "Vocal for Local" campaign. Developed by Loopytime private limited, the application has over 130k users across the country, as of writing this article. Some of its features include text messaging, calling, story, chat requests, and a global search like Facebook or Instagram. It also competes with Twitter and FB having an interesting feature that allows users to share a message with an unlimited number of people. The WhatsApp alternative images, videos, voice messages, and various file formats for seamless interaction.
About WhatsApp New Privacy Update:
On 5th Jan 2021 – Tuesday, WhatsApp started to rollout in-app notifications to users informing an update in its Terms of Service and privacy policy. The Notification displays as "WhatsApp is updating its terms and privacy policy," read the notification sent out to both Android and iOS users. The notification further says, "By tapping on Agree, you accept the new terms and privacy policy, which take effect on 8 February 2021. After this date, you'll need to accept these updates to continue using WhatsApp". This means, unless you accept the new policies and terms, you will not use the application.
The Key Updates are displayed in the notification, which includes, how WhatsApp processes user data, how businesses can use Facebook hosted services to store and manage their WhatsApp chats, and how the company partners with Facebook integrations across the Facebook Company Product.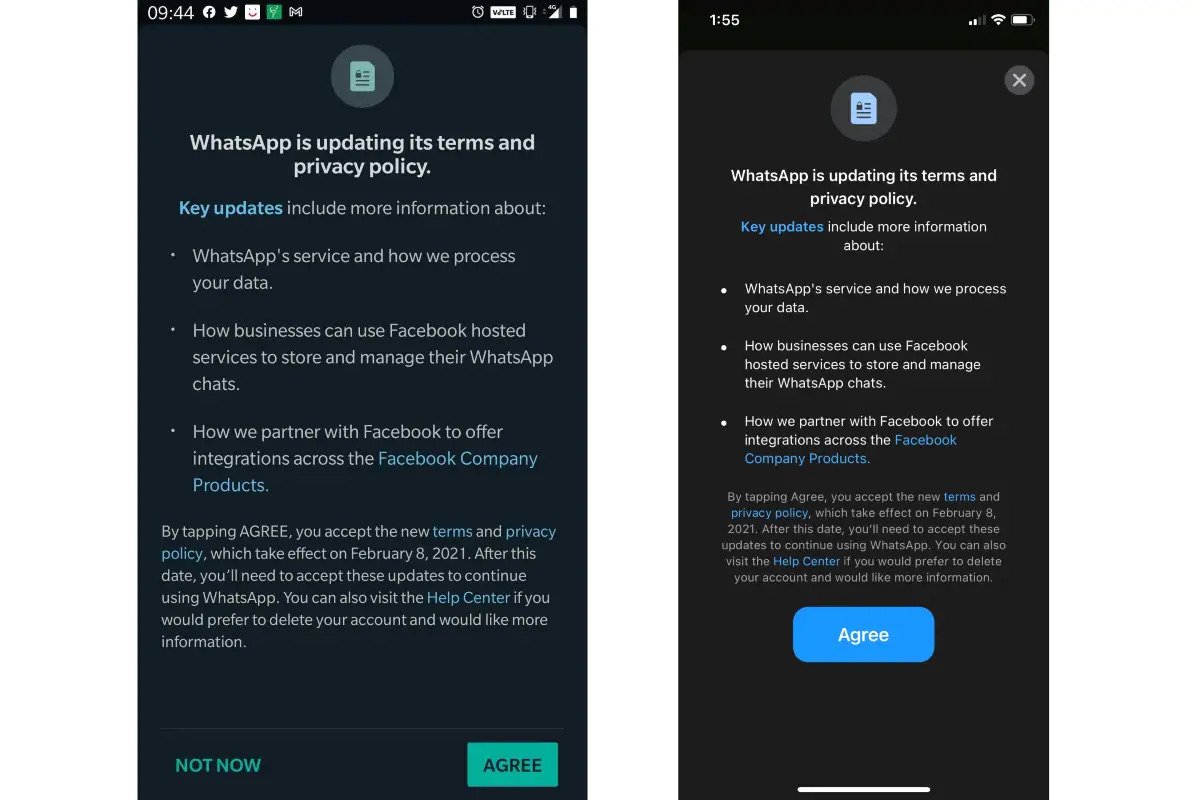 WhatsApp's updated privacy policy and terms of service provide additional information on how the app collects and handles user data in terms of changes. There are new sections including Transactions and Payments Data and Location Information, to provide details on precise data collection by the app. WhatsApp has also included specific information on business interactions taking place through its messaging app.
Hope some other Alternative to WhatsApp might satisfy Users Needs.