Remote Desktop Access Software allows you to remotely use one computer to control another one. You will be able to do anything you want with the other computer just as if it is right next to you. You will virtually have its mouse and keyboard from a remote location.
There are many reasons that can motivate you to get remote control software. One example is if you are working from home and would like to access your office computer so that you can perform some tasks.
Accessing a computer remotely requires a piece of software to the hosting computer. The good news is there are several free software that can help you do so. Here are the 5 free remote desktop access software that you can download.
5 Free Remote Desktop Access Software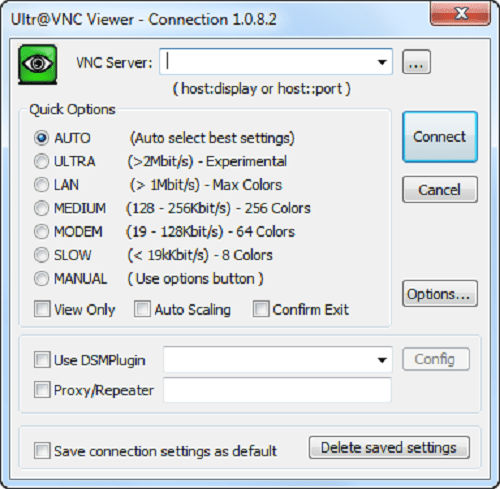 UltraVNC is a free remote desktop access software that can allow you to execute a number of actions. To use it, you need to install both the server and the viewer on the two computers. The viewer is the one that will control the server.
First, you will install the Server on the PC that you want to connect to. You can then install the Viewer version of the software on your computer. Once configure the port forwarding, you will be able to connect the computer that has the UltraVNC server from anywhere as long as there is an internet connection.
Some of the things that you can do using UltraVNC include file transfers, clipboard sharing, text chat, and booting. The software can work on Windows 7, 8 10, Vista, and Windows Server 2003, 2008, and 2012.
It is a powerful solution for remote desktop control that is easier to use and cheaper than the vast majority of its competitors. Indeed, it's considered a great alternative to Teamviewer and Anydesk.
SupRemo can be used on Windows, macOS, and Linux (via Wine), but also on Android and iOS mobile devices. This software for Desktop Access is free for non-professional use, very light to run, and requires no installation: just download it from the official website site and start it.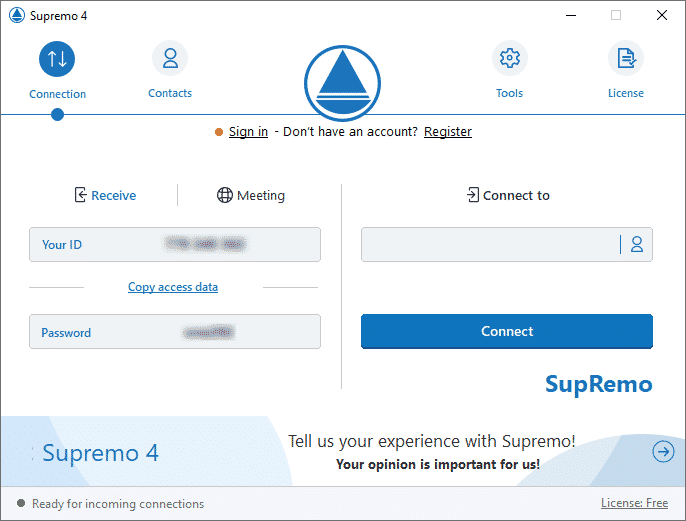 Another important aspect is guaranteed security: the user will not have to fear that their data is in danger or that someone else can access their workstation since the application works through an encrypted data stream.
Particularly interesting is also the possibility of starting SupRemo for unattended access, which allows you to connect even if no one is physically present in front of the PC to be controlled.
SupRemo also provides a series of features dedicated above all, but not only, to companies and professionals, such as the ability to monitor the information of the connections made, to customize the application with your logo, or to register in a free and unlimited Address Book.
The subscription plans are very cheap and modular based on the maximum number of simultaneous connections that you think you need to establish and, unlike other software, a license can be used on an infinite number of PCs. For more information or to try it free, visit the official SupRemo website.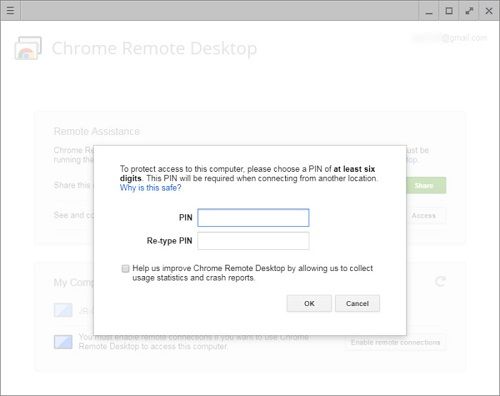 Chrome Remote Desktop is basically an extension of the Google Chrome browser that allows you to control another computer that also has Google Chrome.
You only need to install the Chrome Remote Desktop extension and give it permission to access another PC using a personal PIN that you have created. You will need to use your Google account (the one that you use for Gmail and YouTube)
In order to connect to the host computer, you will have to sign in to Chrome Remote Desktop also using Google Chrome. Chrome allows you to connect to a remote desktop using a web browser only. This means that it is not limited by the operating system of a computer. However, it lacks the file-sharing feature like other desktop remote access software.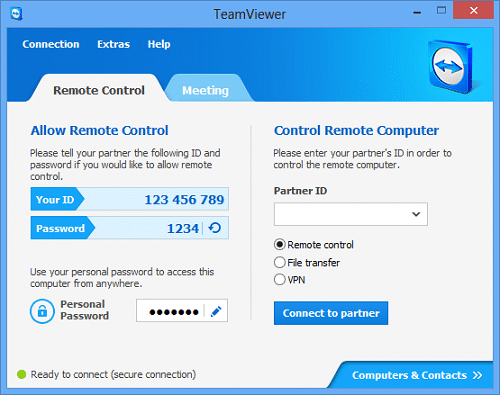 Well, most of us know it as an efficient collaborating tool. Do you know that TeamViewer can be used for remote desktop access? The software has both the premium version and the free version. You can use the free version to perform all the remote desktop access functions.
With TeamViewer, you can access a remote computer using another desktop or even a smartphone. You will be able to access all the files as if the remote computer is right in front of you.
Windows Remote Desktop is in-built within the Windows OS and allows users to connect to remote computers in an easy and natural way. You won't have to download third-party software.
The activate the connection, you need to go to the 'System Properties' tab which is within the 'Control Panel'. The "Remote" tab has options that you can use to initiate the connection.
For the client side, it should have a Remote Desktop Connection software and you will only need to enter the IP address of the host.
Final words
Have you used any free remote desktop access software but it is not among the five that we have discussed? Name it and share your experience in the comments.