If you are owning a Windows computer, you should be familiar with the term "Windows Theme." Sometimes it is referred to as "Windows Skin." Although the two may mean the same thing, there is a slight difference. It is referred to as "Skin" if it is third-party software. But what is Windows Skin/Theme?
A Windows Theme is a group of modifications that can be used to change the visual appearance of Windows. A Windows theme can change the desktop background, mouse cursor, and some standard desktop icons. Each Windows theme comes with a unique character. It can be sports, automobiles, celebrities, nature, architecture, and many others.
Top Windows 10 Themes in 2023
You should also take note that the top Windows themes have been evolving with the operating system. Since most people have migrated to Windows 10, you should now be looking for skins that are compatible with this OS. Here are the best Windows 10 themes with download links.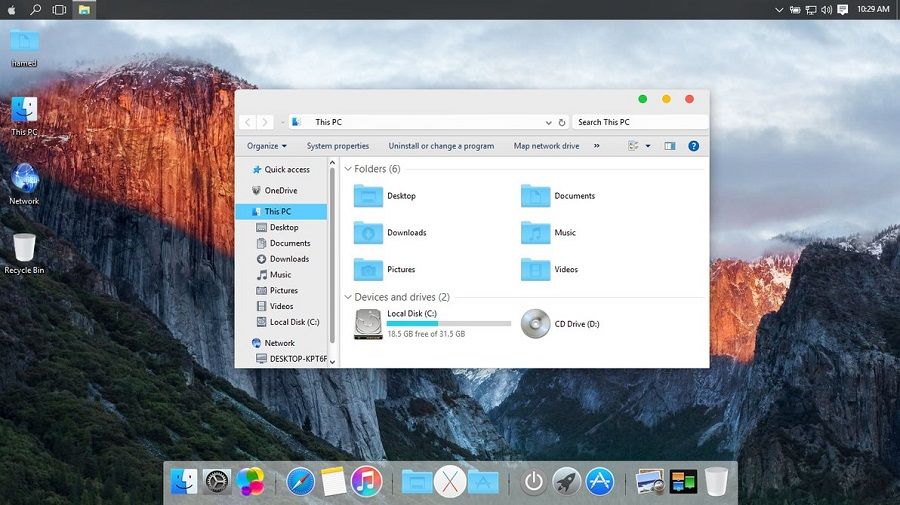 Even if you don't own a Mac, you can still create a MAC OS experience on your Windows computer. This is what this theme is designed to do. As the name suggests, Mac OS EI Capitan turns Windows 10 into a Mac computer. It is an ideal skin for someone who yearns to have a Mac desktop or is used to the Mac OS interface and would like to experience it in Windows.
2. Silk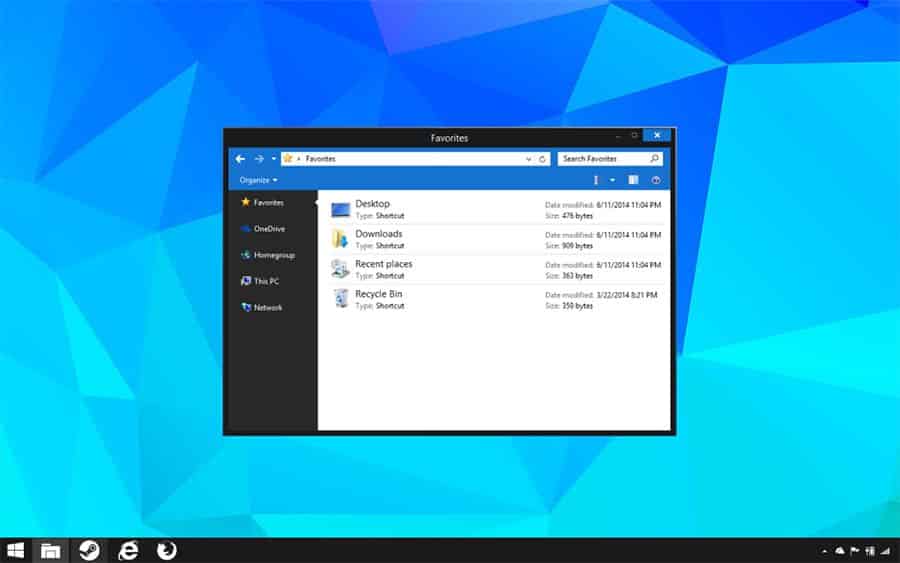 Silk theme is definitely one of the most beautiful Windows themes that you can get. It has the power of turning an ordinary computer into an artistic piece of electronic device. Silk theme allows users to customize its main features such as colors and the appearance of icons. You can also rearrange the folders so that they appear like a stack of cards.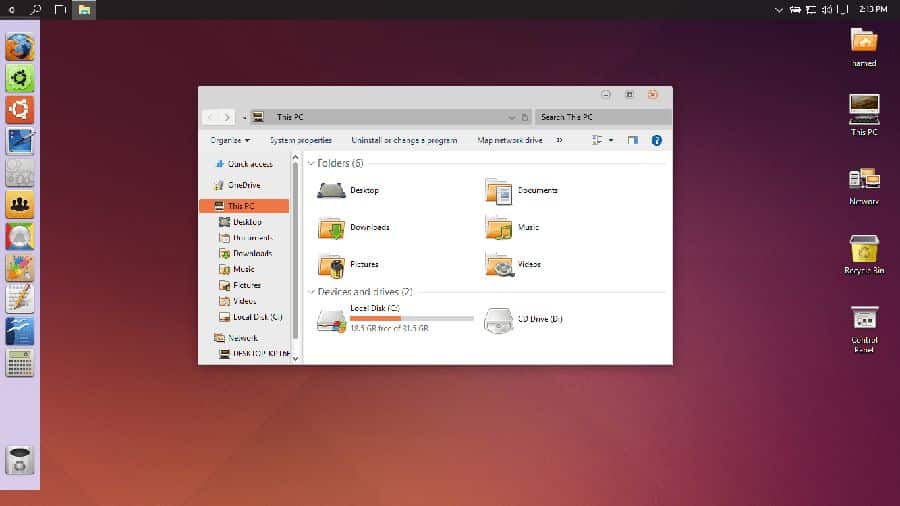 If you love the Ubuntu interface, this is the best theme for you. It gives you powers to give your Windows OS the Ubuntu interface. This is one of the most-sought Windows 10 themes. You can also customize some aspects such as color and icons.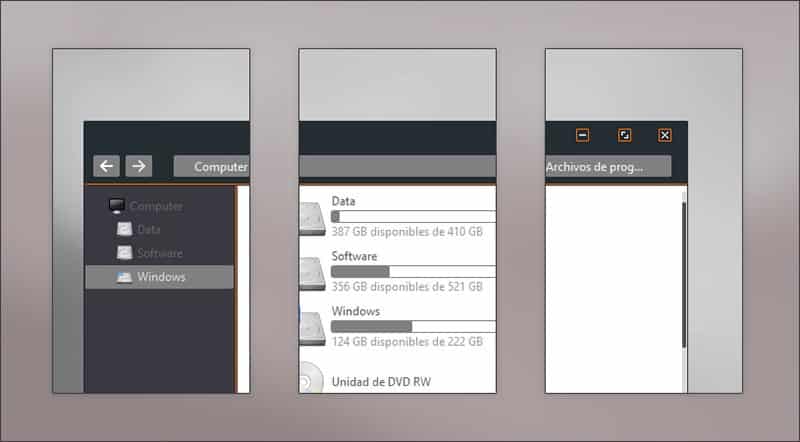 Dark can also be stylish. This is what Diversityx skin is trying to prove. The theme gives a dark but classy appearance. To balance on the dark effect, it features some degree of transparency which makes it more appealing to the eyes. Probably you may be worried about the performance of this skin at night. To be frank, you will love the skins interface when you use your computer at night or in a dark room.
5. Vanilla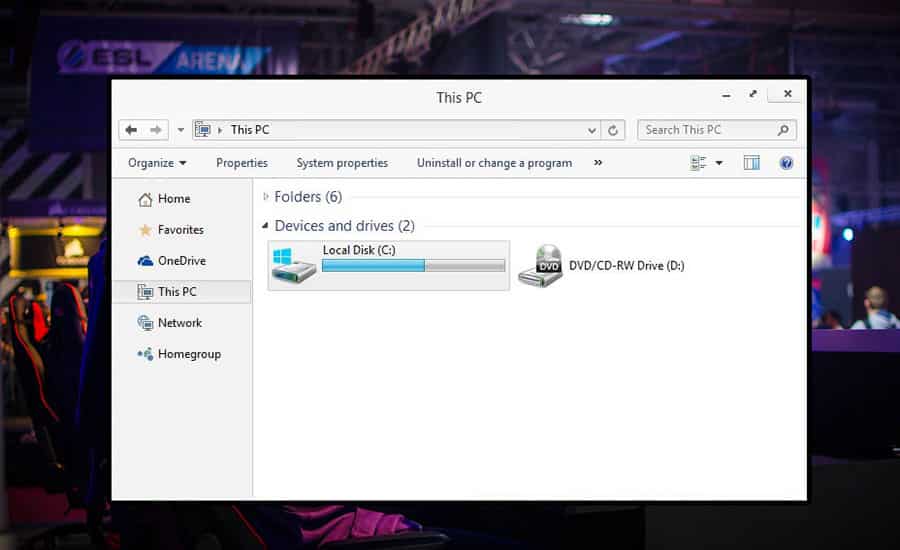 Simplicity and clarity are the two features that characterize this skin. The skin's background is dominated by the blues sky and some elements of the cloud. It is an endless skin since it does not have defined borders on its edges. Maybe you should consider it if you are into cloud computing.
6. Flattastic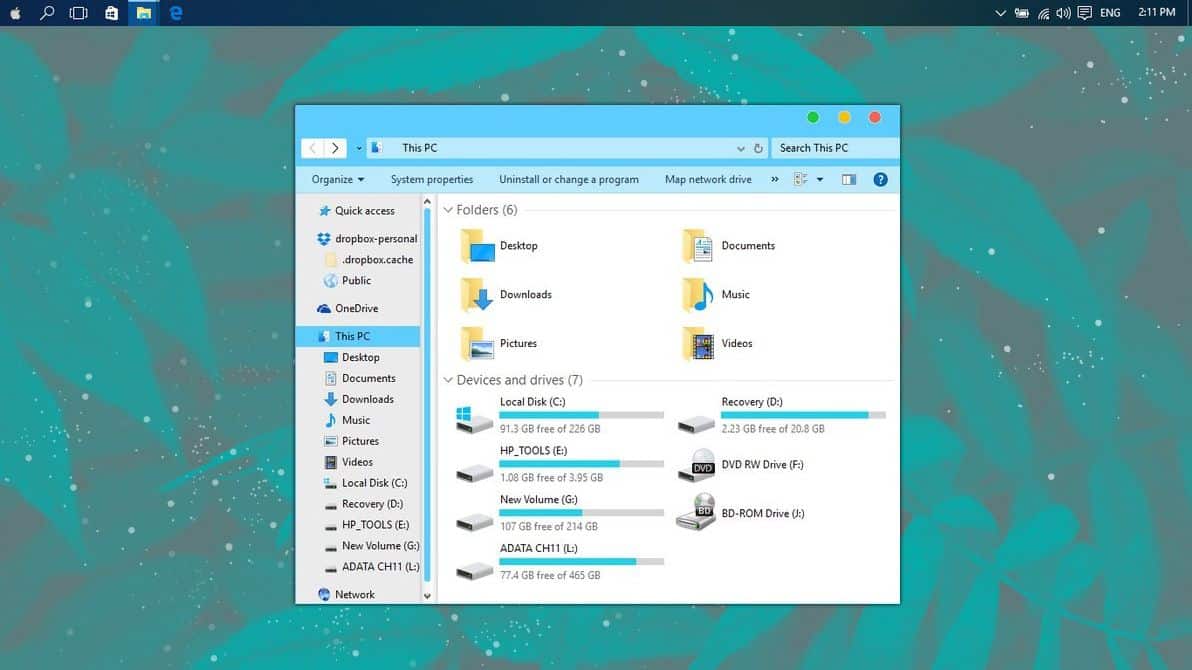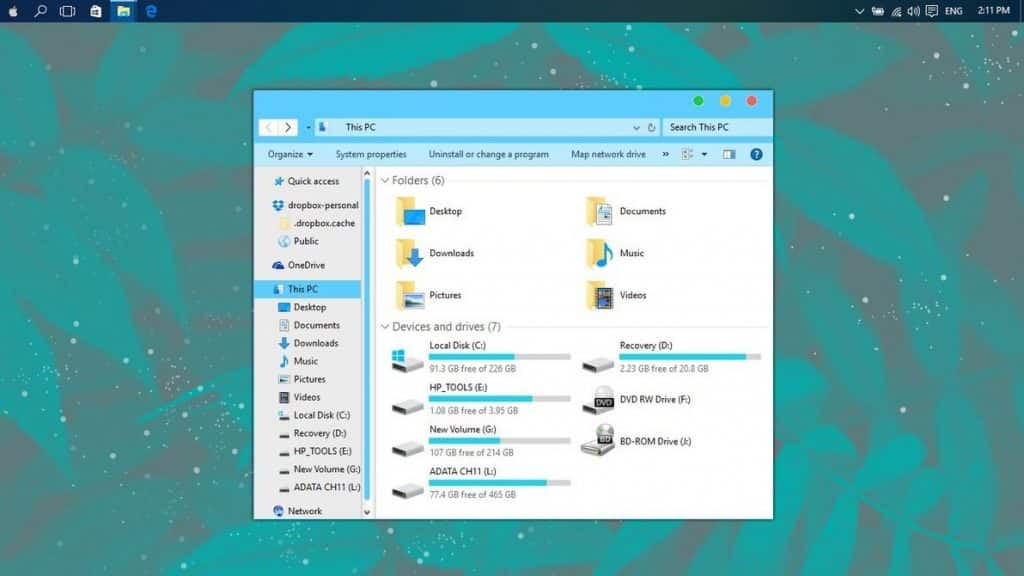 If you are looking for just a simple theme, this should be among your choices. It is quite minimalistic and does not come with lots of features. The theme is available in 16 variants. Eight versions are for daytime and another eight for night.
7. Windows XP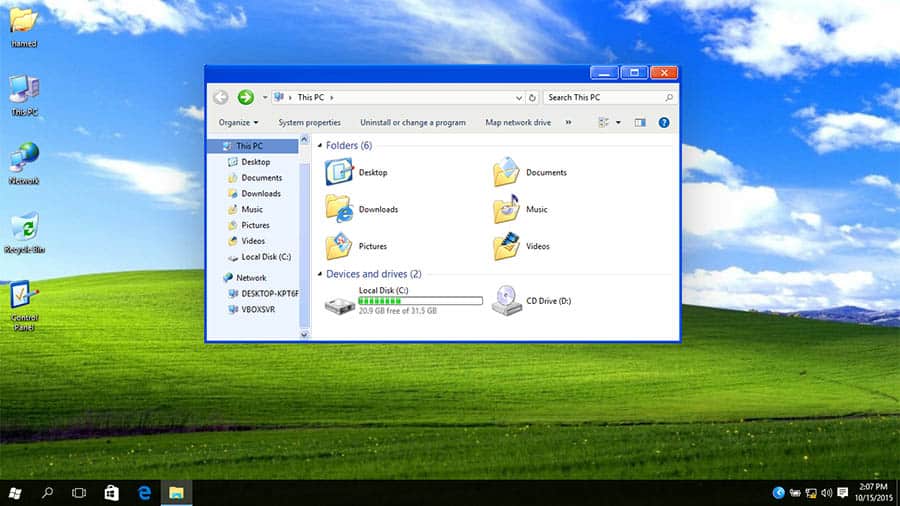 It doesn't hurt to go back to history and remind ourselves about how it all started. The Windows XP theme will do a great job of refreshing your memory about whenever you will be using your computer. You can also customize a number of features on this theme.
8. Aero Glass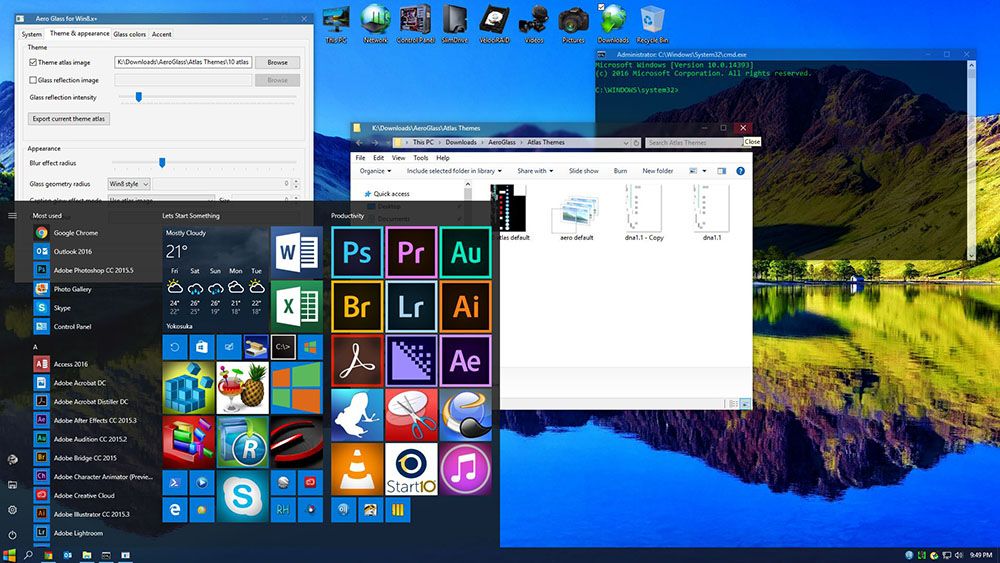 If you are tired of an opaque and dull interface, consider getting this skin. It features an Aero glass style that has a transparent interface. The skin is attractive to the eyes.
9. Simplify 10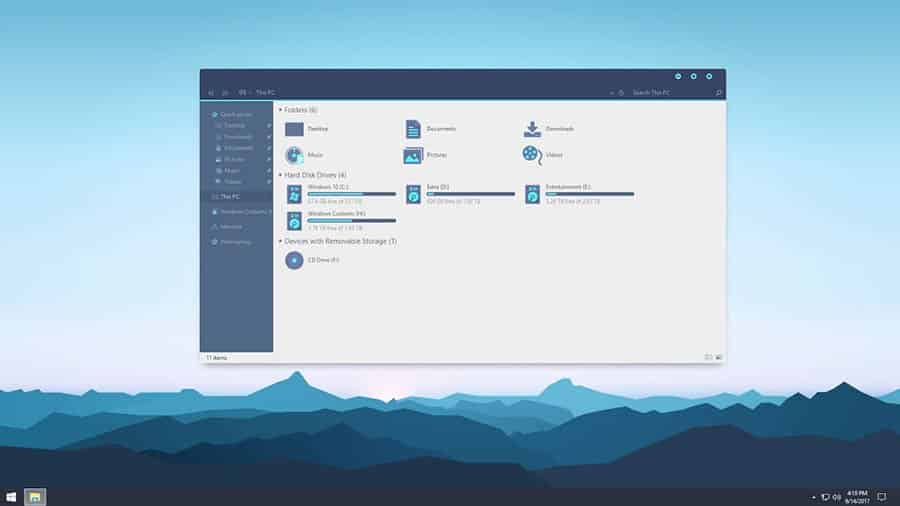 As the name suggests, this theme is simple but classy. It makes the UI appear plain though it comes in different color patterns (grey and white). The theme does a good job of minimizing the sizes of the buttons.
10. FootPath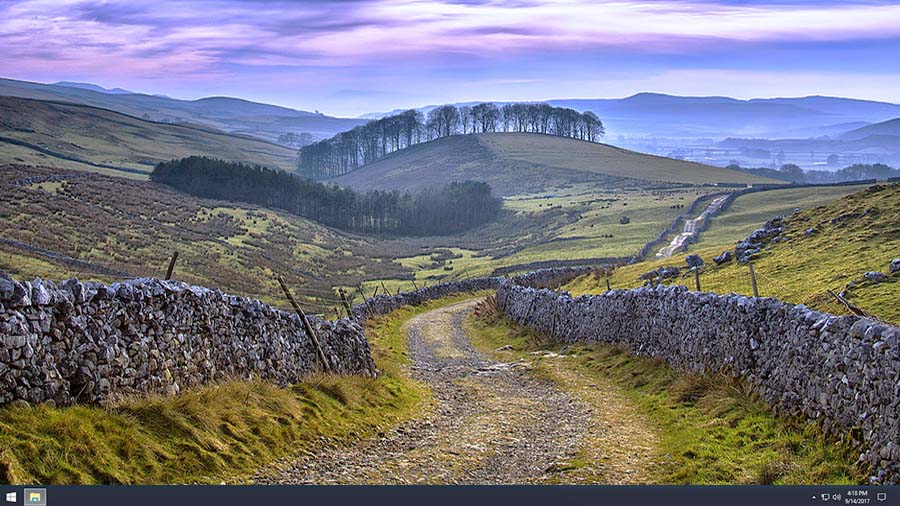 Are you a lover of nature? Does the sight and sound of a countryside environment make you feel calm and peaceful? Consider getting this theme. Everything about is literally derived from nature. Some of the elements in the theme include forest trails, shrubs, and beaten paths. FootPaths theme comes with 11 wallpapers each depicting different elements of nature.
Do not be overwhelmed with the task of choosing the best Windows 10 themes/skin. Try out the above options and stick to the one that impresses you.