Susan Antrach, a girl from New Jersey, USA has hacked the email account of a renowned pop star as well as actress Selena Gomez. The 21 years old Antrach stole Gomez personal photos from her email id and shared them online. Selena's personal assistant is also another victim of this hacking incidence.
Susan Antrach of Ridgefield Park was Charged with 11 Felonies
Susan Antrach was charged last Thursday with different crimes including one felony count of using and accessing computer data or obtaining supporting documents without permission, five felony counts of identity theft and five felony counts of accessing computer data and using it to commit fraud or obtaining money, data or property.
A representative of the Los Angeles Police Department said
"She is going to surrender here in LA"
Susan will be called to Los Angeles Superior Court on 27 August. She faces 9 years and 8 months in a Los Angeles prison if convicted. The Los Angeles County District Attorney's Office told that the prosecutor is suggesting that the bail will be set at approximately 336,000 in US Currency. But Gomez or any of her representatives has not made any comment.
Los Angeles County District Attorney's office told in a press release that Susan took controlled over the email accounts of Selena Gomez and her associates many times in the middle of June 2105 and February 2016. At that time, Ridgefield women Susan stole different media files along with some photos of Gomez with her friends and leaked them to the internet.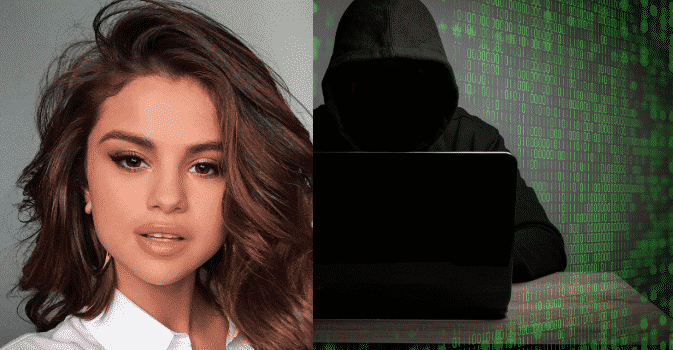 Selena Gomez was also a victim of a hacking in August 2017. At that time, some nude photographs of her ex-boyfriend Justin Bieber were posted on her Instagram timeline. Those pictures were captured in 2015 when Gomez and Justin were on a vacation in Bora Bora. Due to this incidence, Selena went temporarily offline and when she came back the photos were already deleted.
According to the Los Angeles Times, Susan stole the Apple iCloud and Yahoo email account of Gomez and her PA by giving the answer of the "security question" and the answer is publicly available.
Not only Selena Gomez, in past many hackers were able to control the iCloud accounts of a number of actresses and singers including Kim Kardashian, Jennifer Lawrence, Miley Cyrus, and Kate Upton, accessed their private media files and exposed those files online.
Due to these incidences, we can say celebrities do not protect their different online accounts properly. Hackers easily manage the answers to the security questions which are set by the celebrities to protect their online property. Hackers are obtaining those answers among the information which are shared on the internet.
What do You Learn From these Incidences?
These incidences taught us to take the security of our online accounts seriously. We should select unique and strong passwords for our all online accounts. Most of the sites offer 2-steps authentication option, you need to enable it. Usually, this option is associated with your mobile number so if the hacker tries to hack your account, you will get a notification on your mobile number and can easily stop to be hacked your email id.
You should not select easy to guess answers to the security questions. Select only those which are known by you only. Though the hacking is performed using some engineering tricks, you should click any apprehensive link or attachment which you receive through email and message. You should not share your personal or financial information with anybody without judging the person properly.