It's already happening: some professionals want a gaming laptop, and it's not to play
Laptops are the optimal equipment to take with us when we leave the house and don't want to depend on other people's computers. It is true that with cloud technology we can have our documents and tools always accessible and ready so that we can continue editing documents or images, or to write an article on a web page. But generally, our computer continues to be irreplaceable as long as it contains our documents, applications, and other types of professional and personal content.
All the same, laptops tend to sacrifice aspects like performance or connectivity for the sake of reducing weight and size. In laptops such as Ultrabooks, convertible laptops or 2 in 1, processors have been integrated with an adjusted performance, so that it's not necessary to use excessively large cooling systems. Connections have been eliminated to make the designs thinner, as well as eliminating the options of extensions and expansions, staying with solutions that offer a modest storage capacity and a quantity of RAM that can't be expanded.
While these types of units are optimal for the type of user who prioritizes mobility, there are others who benefit from the most elevated performance possible. But for them, it is complicated finding an offer in which performance is specifically the main parameter that affects the purchase. Practically the only optimal option is the 15" Apple MacBook Pro. But for some time now, these avid performance-seeking users have found a valuable compromise solution in gaming laptops.
What is performance?
When we talk about performance, it's not always clear what we are referring to. It doesn't only have to do with how many cores a processor has, or how much memory. At the root, it has to do with how many watts its components consume. In reality, there is a very close relationship between how many watts a processor or graphics card consumes and its performance. So "normal" laptops like Ultrabooks or convertibles have a processor that consumes around 15 watts. They have integrated graphics and normally have 2 cores but with the capacity to manage four threads of execution. High-performance laptops have processors that consume 45 watts.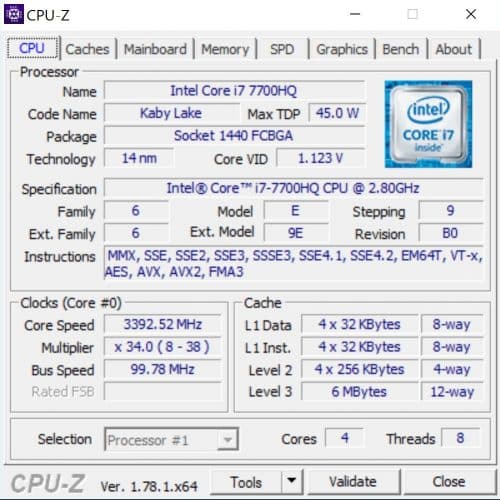 As far as graphics, when we talk about performance, it has to do with having a dedicated graphics card instead of depending on integrated graphics in the processor. In this case, the wattage of a dedicated graphics card can be around 40 watts for an entry-level model like NVIDIA GeForce 1050. With Ultrabook or convertible laptops, the graphics consume around 5 watts. Therefore, performance is associated with watts. And with more watts, more size is needed to manage the heat which dissipates into the components.
It is for this reason that high-performance laptops need to have a greater size and weight than "normal" laptops. The 15" MacBook Pro from Apple is a good example of good use of space, with a quad-core Intel processor and a dedicated AMD Radeon graphics card, which nevertheless doesn't mean a considerable increase in size compared to the types of designs like the Ultrabook.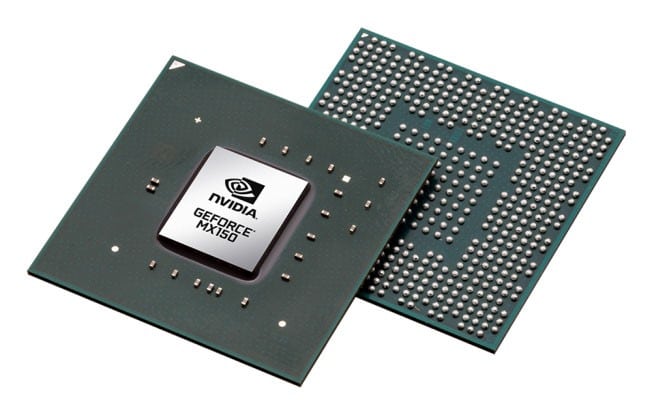 Gaming equipment
In gaming equipment, however, the manufacturers have no other option than to make it a priority that the games work well: the objective is to play with reliability on a mobile platform. That's the priority, so the units are designed without any special concern as to whether they are bigger, heavier, or thicker. They use processors with four physical cores and eight threads of execution and dedicated graphics along with an abundant number of connections and an elevated storage capacity, generally with more than one disc unit, and an elevated amount of RAM.
Additionally, these devices tend to be easily expandable since they have their components "discreetly" available instead of being soldered to the motherboard as happens with the Ultrabooks and convertibles, which allows the users themselves to install larger storage units or more RAM, for example.
For these reasons, users who need to make use of high-performance devices even if it is not necessarily for gaming (photographers, engineers, designers…) are opting to buy gaming laptops instead of opting for portable workstation options, which exist, but generally are sold at a higher price than that which the budget of a self-employed professional or academic investigator will permit, and they don't tend to be sold through standard distribution channels.
The keyboards are colored, but they function well
As a counter effect, buyers of these types of units have to deal with extremely colorful designs, with LED lighting on the keyboard or the screen, for example. That's a small negative compared with the advantages of a gaming unit for professionals who work in programming, architecture, multimedia authoring, or whatever other activity which demands an elevated level of computer performance.
Another aspect that benefits professionals who use this type of gaming unit are of being able to do presentations in virtual reality formats. Gaming laptops, in general, can handle virtual reality glasses like HTC Vive or Oculus Rift, or more recently Lenovo Explorer. And for demonstrations at events, conventions, or presentations to the public, it is much more practical to take a laptop than to move a desktop unit.
For an optimal VR experience, when all is said and done, the more powerful the graphics of the unit, the better. Explorer glasses are the ones that have the most room for maneuver in this area, and to use Vive or Oculus one would have to choose a graphics card capable of managing high frame rates.
At first, it may be shocking to find oneself at a "serious" event with a gaming unit, but the truth is that there are a lot of advantages and for practical purposes, it is a very convenient choice. And besides, when all is said and done, it opens the door to recreational free time playing titles with high-quality graphics.
What model to choose?
If we are approaching gaming laptops because of performance more than because of gaming, strictly speaking, the key is to choose units with the most competent processor possible. That is to say, a Core i7 7700HQ or similar would be the case with the HP 17-AN004NS i7, ASUS ROG Strix GL702VS, or the Lenovo Legion Y520.
The graphics card, however, is not so critical. As long as it has a dedicated graphics card, there will be a notable difference compared to only having integrated graphics. Especially interesting are the NVIDIA graphics cards, since they are compatible with CUDA, an API with parallel programming which is widely used in science and engineering.
The exception to this would be in the case that we need to make use of virtual reality environments, in which case it would be convenient to get a unit with a high-end graphics card like the Acer Predator G9-593 with a GeForce GTX 1070 graphics card or the MSI GS63VR, also with a GeForce GTX 1070 and a somewhat more powerful processor.
As far as memory, 16 GB is an optimal quantity, although, for multimedia authoring work, 32 GB is an adequate quantity. If one is looking for excellence, the Lenovo Ideapad Y700-17-ISK offers no less than 64 GB of RAM, although it will only be taken advantage of in very specific cases. And for storage, a 128 GB SSD unit plus a conventional 1 TB unit is a good solution.
If we are working in multimedia authoring applications, the SSD unit should be 256 GB so that it is able to manage cache files comfortably. This is the case with the HP OMEN 17-w101ns, with a 256 GB SSD unit and a conventional one with 1 TB. It is a model with a 17" screen, like the Lenovo Ideapad Y700, which makes its size somewhat bigger, although in exchange we get some more advanced features. The GeForce GTX 1060 graphics card is a compromise solution between performance and price.