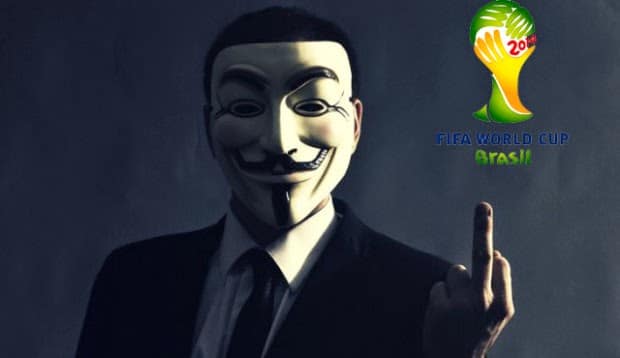 Trying to cash in on the ongoing football World Cup frenzy, cyber criminals have come up with a webpage that imitates the original FIFA website, which has been designed for phishing activities, according to Russian cyber security solutions provider Kaspersky.
As Firstpost.com Reported: Phishing is a form of Internet fraud in which criminals create a fake copy of a popular site (an email service, an Internet banking website, a social networking site) and lure users to these rogue web pages, who unsuspectingly enter their log-in information.
Kaspersky noted that cyber criminals used the ban imposed by FIFA on controversial Uruguayan forward Luis Suarez for the phishing activities. Suarez was banned for biting Italian defender Giorgio Chiellini.
The web page imitates the official FIFA website and prompts visitors to sign a petition in defence of Suarez. Those fans who are unhappy about the Uruguayan's disqualification and add their details to the petition could potentially end up on a spam mailing list, on the receiving end of a malicious attachment or are even subjected to a targeted attack, the firm said in a statement.
"The phishing page matches the design of the official website and all links on it redirect users to FIFA's official site, www.fifa.com. The phishing domain was created on June 27, 2014," it said.
To sign the petition, the user needs to fill up a form by entering his or her name, country of residence, mobile phone number and email address. After filling out the 'petition' form, victims are encouraged to share a link to the page with their friends on Facebook.
"Unsuspecting fans shared links to the fake petition on their Facebook pages. This enabled the phishing link to spread widely across Facebook in just a couple of days. Messages with links to the phishing page were also seen on dedicated forums, which is probably how users originally reached the offending page," Kaspersky said.
According to the Whois database, it was registered in the name of a person residing in London. The data collection form was created using Google Docs.
"Armed with users' email addresses and telephone numbers, cyber criminals can conduct targeted attacks involving banking Trojans for computers and mobile devices. This technique is used to get round two-factor authentication in online banking systems in cases where a one-time password is sent via SMS," Kaspersky Lab Content Analyst Nadezhda Demidova said.
Source: firstpost.com