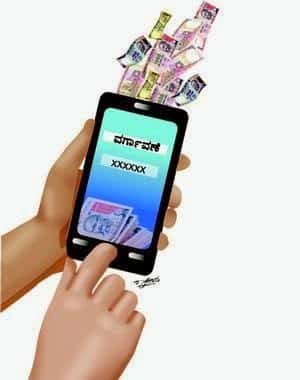 Love fund transfers or bill payments via mobile banking as you think two-step authentication process is secure? This may not be the case.
A mobile security expert here has shown how a banking app can be hacked using free internet tools.
To prove the point, Winston Bond from Maryland-based mobile security firm Arxan Technologies set up a dummy banking app to demonstrate how the technology can be hacked.
As he signed into the mobile app, the password was automatically revealed on the hacker's server.
The server was able to piggyback onto the payment and even transfer money to the hacker's account at the same time, Daily Mail reported.
"It is the same process hackers are using to access official banking apps on mobile devices. The hacking technique used is called reverse engineering," Bond was quoted as saying.
Reverse engineering is the process of taking an object apart to see how it works, either to replicate or improve the object.
It is often used by programmers to find mistakes or errors in code in order to fix them.
According to security experts, to avoid any fraud, keep an eye on bank statements and report any irregularities.
Also, check in the phone's settings for any unusual looking processes running in the background.
Installing anti-virus apps on mobile devices is a good idea.
Sources: Times Of India Tech