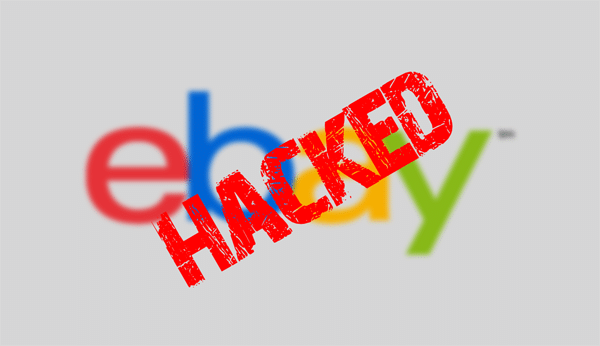 Worlds most popular shopping website ebay is got hacked .
Cyber-attackers compromised employee log-in credentials, allowing unauthorized access to eBay's corporate network, the company said. Working with law enforcement and leading security experts, the company is aggressively investigating the matter and applying the best forensics tools and practices to protect customers.
Now, eBay is asking all of its users to change their password as a security measure, let's see what has been compromised?
Name
Email Addresses
Encrypted Passwords
Physical Addresses
Phone Numbers
Above are the details what has been compromised in the cyber-attack, and the most important thing is, financial data is safe (according to eBay.)
How the attack came to know?
Cyber-attackers reportedly used employee login credentials to gain unauthorized access to eBay's corporate network and a database that contained the above compromised details. Database was compromised between late February and early March. eBay first detected the compromised employee log-in credentials two weeks ago
Users' financial information was not stored in the database, as we said above, that's why no-need to worry about any financial information.
We have seen no evidence of unauthorized activity on eBay but that users should still change their passwords, says eBay.
You can read a full detailed explanation of the eBay HERE.