Microsoft Visio has recently gained a lot of popularity. It is a highly strong tool for creating many types of diagrams. This Microsoft program allows you to design not only basic but also complex diagrams with ease.
It contains a number of built-in shapes, objects, and stencils with which to create. You may create your own shapes and utilize them as needed. Visio's major goal is to assist experts in creating the most complicated diagrams with the least amount of work.
Visio may also be used to import pictures and generate 3D diagrams, brochures, and basic or sophisticated maps, among other things. At the business level, the application has been a huge success. This application is used by everyone from IT experts to company managers to technical staff to draw out flowcharts, sites, and even floor layouts.
Microsoft Visio Alternatives
In this article let's talk about the top 10 alternatives of Microsoft's Visio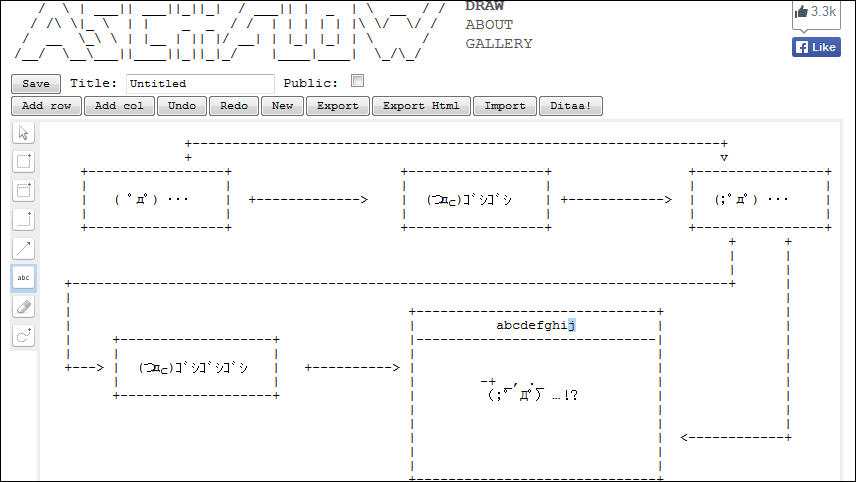 ASCIIFlow is a fantastic choice if you want something basic and straightforward. There are no logins, complex setups, or countless menu options to master with this online Visio replacement. It's quite simple, yet it works. You can forget about having a wide range of forms at your disposal or utilising this to plan out a large engineering project, but this is about as efficient as it gets for swiftly expressing ideas in diagram form. The ASCII format is straightforward, and you can easily chop and modify your diagrams using standard Windows keys (Ctrl + C, Ctrl + Z, and so forth).
While the Legacy Infinity version had a sync to Google Drive option, it doesn't appear to operate anymore. However, copying your artwork to your clipboard and pasting it into Notepad or another text editor is a good alternative.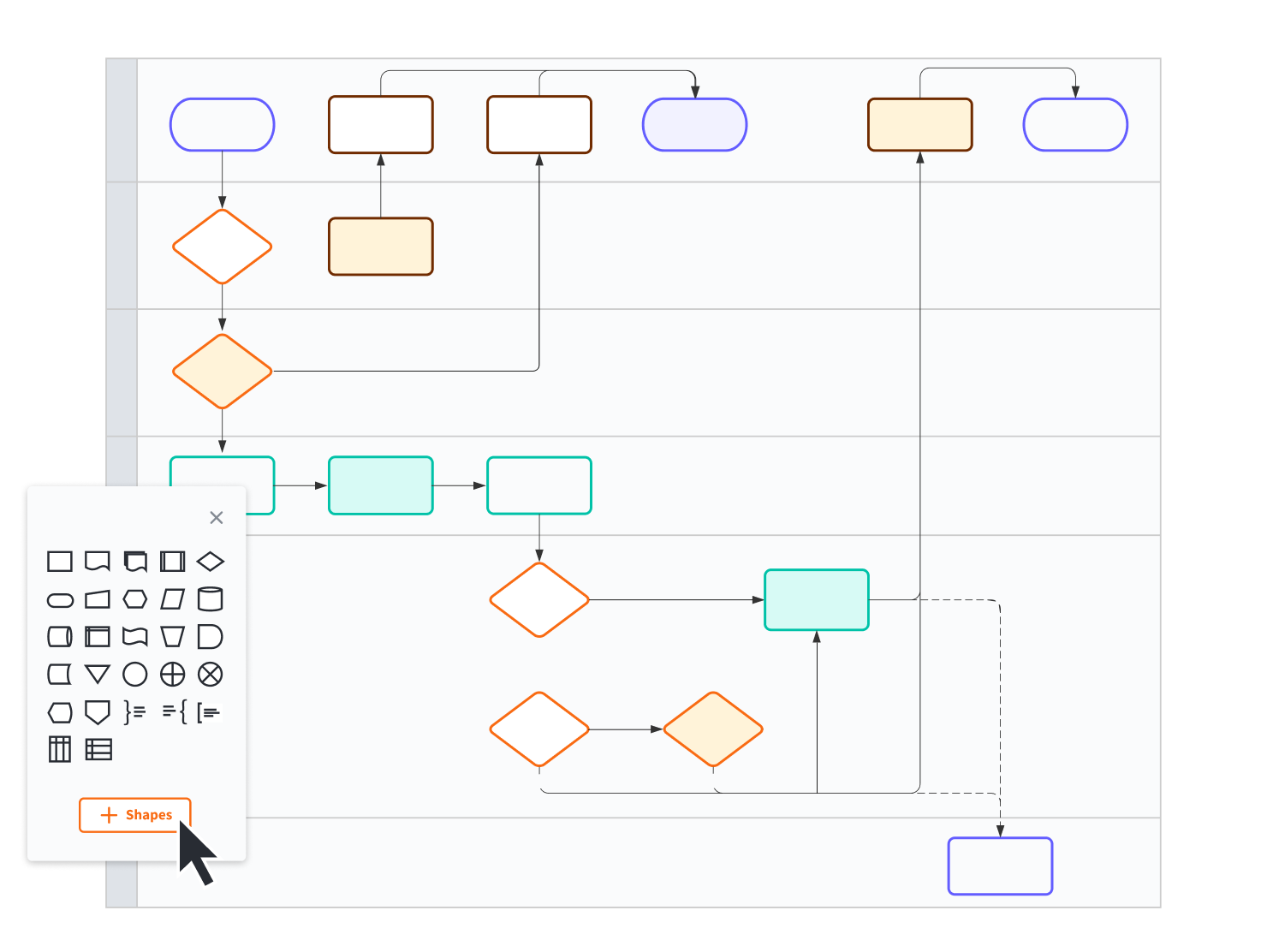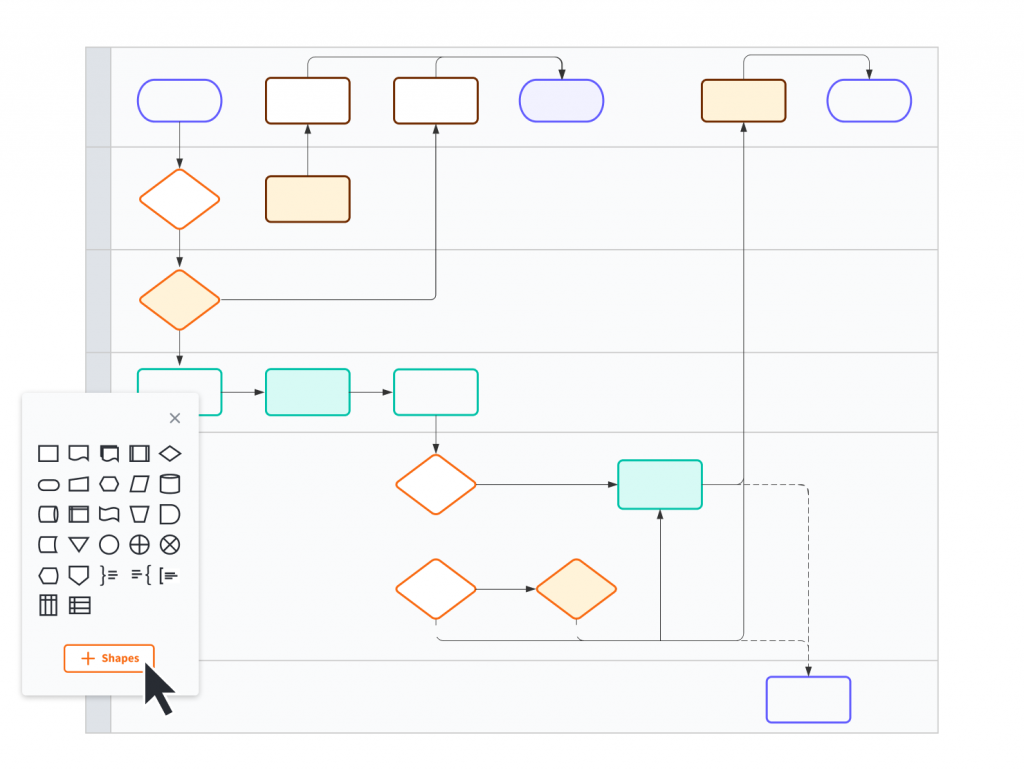 LucidChart is a great choice if you're searching for a web-based alternative to Microsoft Visio. It has a drag-and-drop online interface that allows you to create any type of diagram. You may collaborate with your team to create your diagrams using LucidChart. The graphic may be used by several individuals at the same time, making it ideal for small groups. One of LucidChart's best advantages is that it can simply export and import Microsoft Visio vdx files. The built-in classification of different forms for different sectors, such as networking, engineering, and so on, is one element that is absent. To get started, simply join up for the free version.
Premium subscriptions start at $7.95 per month and include extra features and templates. It's compatible with Windows, Mac OS X, and Linux.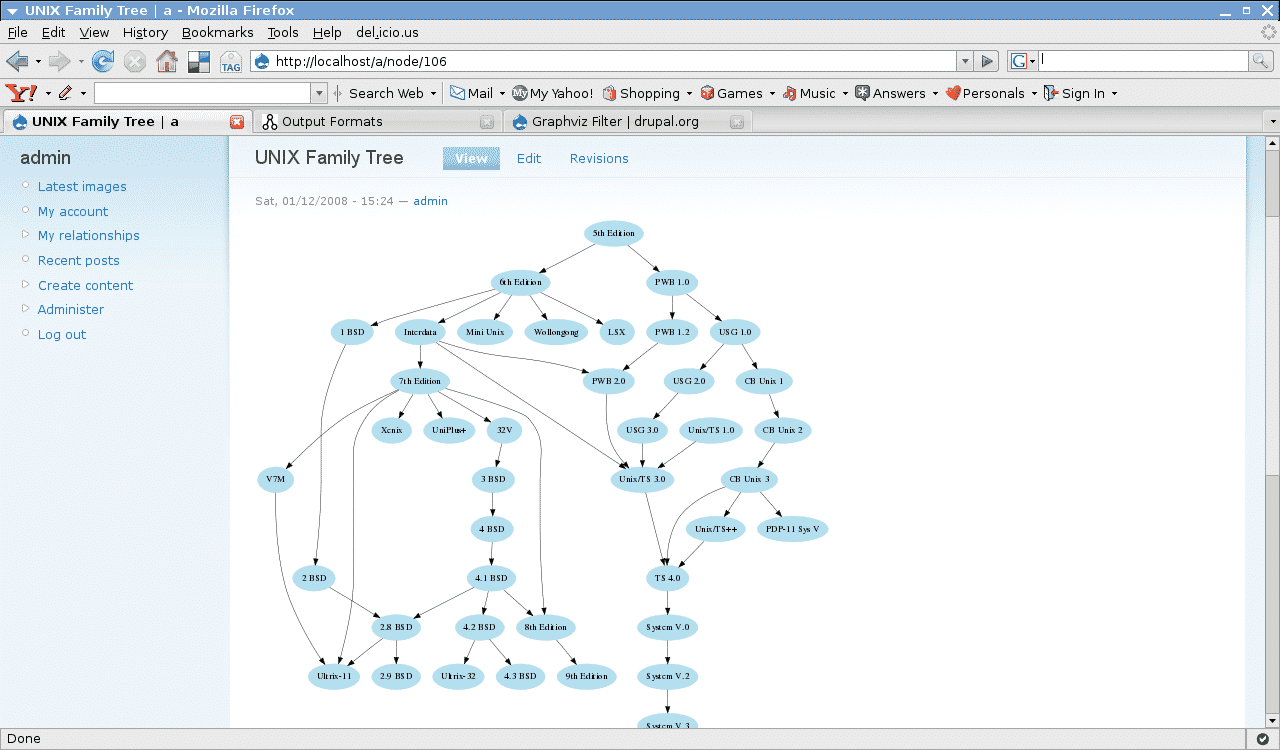 Try Graphviz, a nearly 30-year-old programme that allows you to build graphs, hierarchies, and other visual representations using a command line utility and the powerful DOT language. It takes a little getting used to, but once you do, you'll see that it saves you time in the long run. It supports a wide range of graph types as well as a variety of layouts, including hierarchical, radial, multiscale, and more. It's especially beneficial if you're not concerned with attractive colours but rather with entering large volumes of data that can be sorted and created quickly. It's compatible with Windows, Mac OS X, and Linux.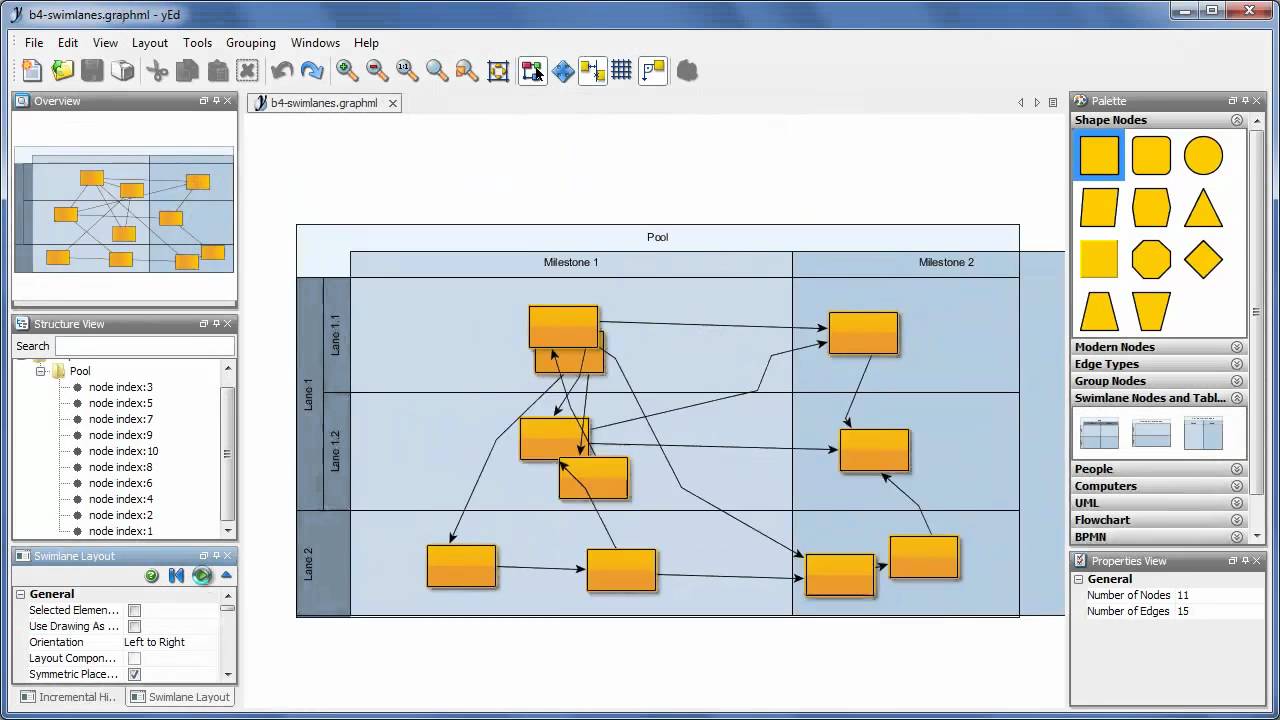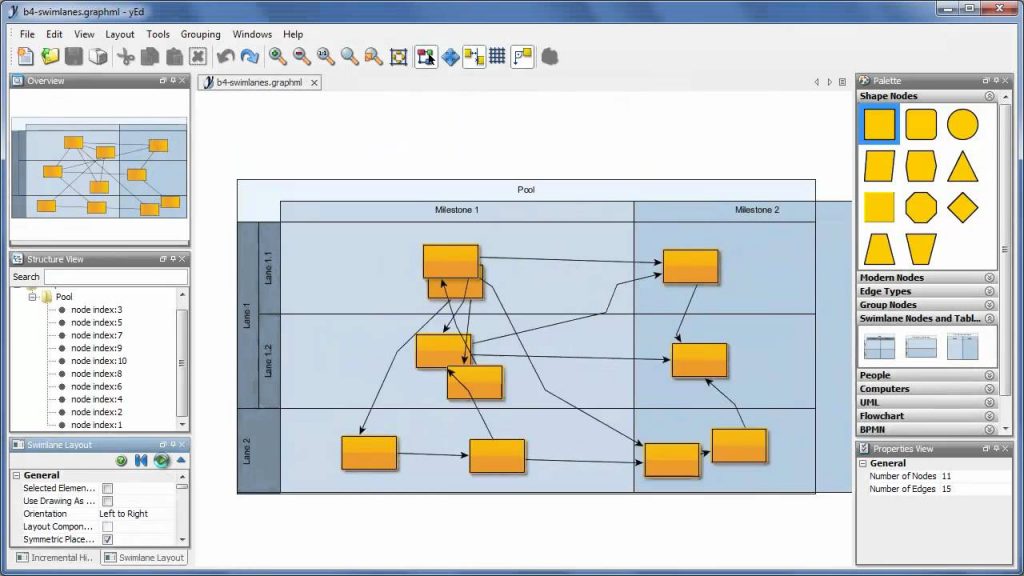 yED is the most user-friendly diagramming software available, including anything from flowcharts to family trees to more complex diagrams such as network architectures and process models. You may programme your chart to arrange itself out automatically based on the type of data you provide. It contains a good library of pictures for many sorts of charts and also allows you to input photos from other sources. When you're finished, you can save your chart in a variety of formats, including JPEG, XML, and HTML, making it simple to publish to websites or email to customers. It's compatible with Windows, Mac OS X, and Linux.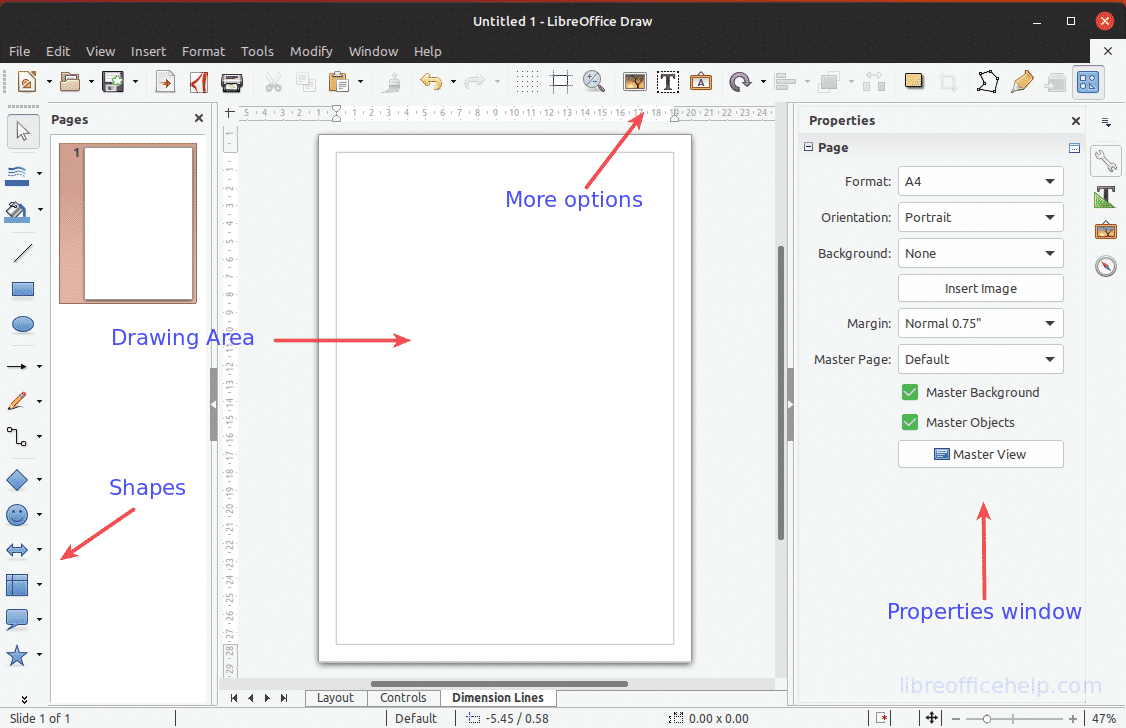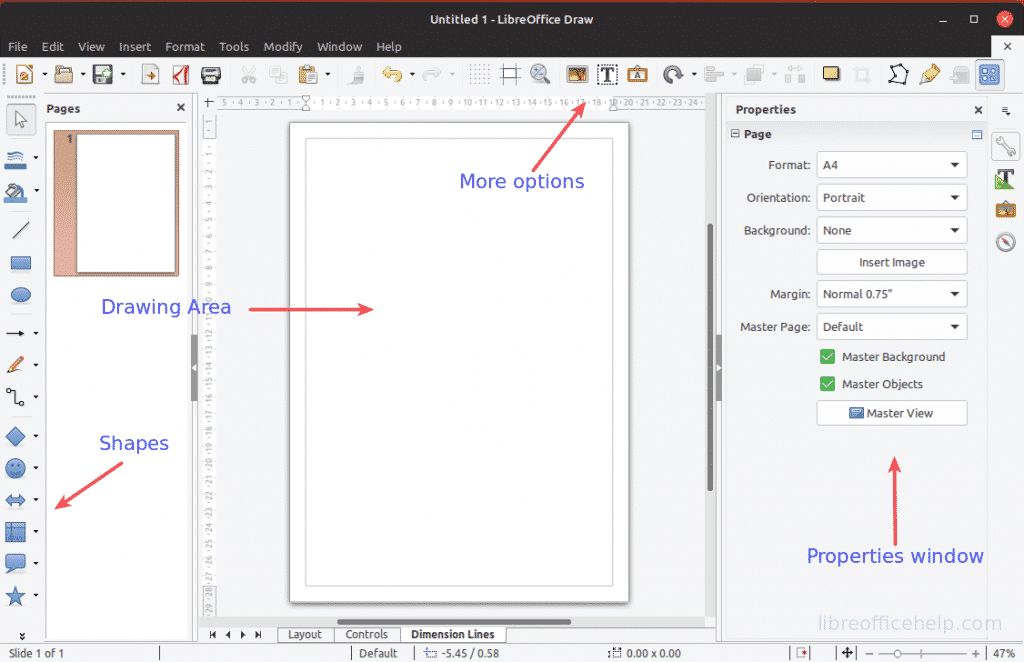 Microsoft Visio's closest and most powerful open-source rival is LibreOffice Draw. Draw is a versatile drawing, diagramming, and graphing application. The grouping tool in Draw is one of my favourites.
You can easily group items together and then do various operations on the group, such as moving it, linking it to other groups, and so on. You may export your diagrams as SWF Flash files in addition to other formats (the default is XML). As an added bonus, here's a bundle of shapes for Draw that are comparable to those found in Microsoft Visio, making this one of the more popular alternatives to Visio. It's compatible with Windows, Mac OS X, and Linux.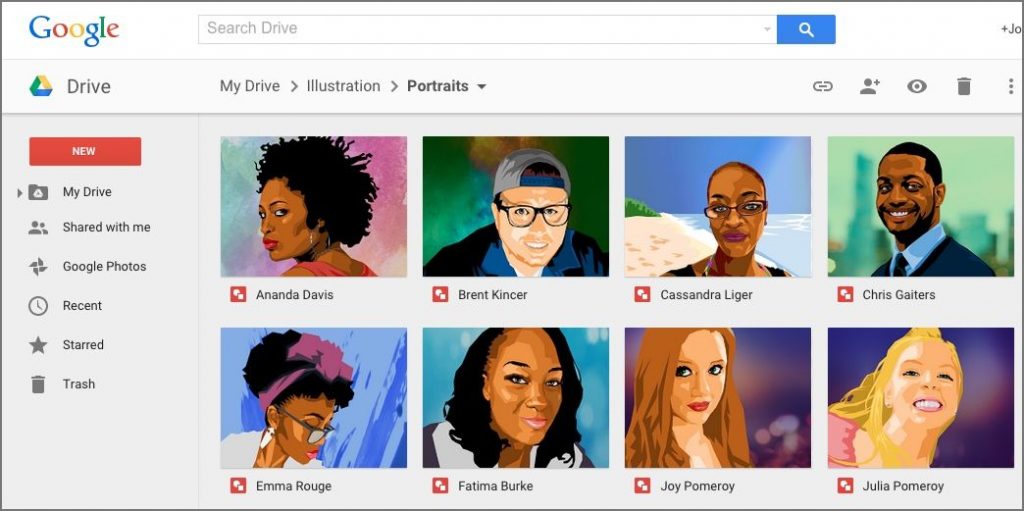 You've probably heard of Google Docs and Sheets, but Google Drawings is a hidden gem. Drawings is a wonderful free alternative to Visio, similar to how Docs is a terrific free alternative to Word. For diagramming and generating mind maps and flowcharts, a variety of shapes, lines, and callouts work effectively.
The simple layout makes it easy to get started. Save your work as a PDF, JPG, PNG, or SVG file to Google Drive or anyplace else. While it isn't the most complex tool, it is a viable option for the ordinary user.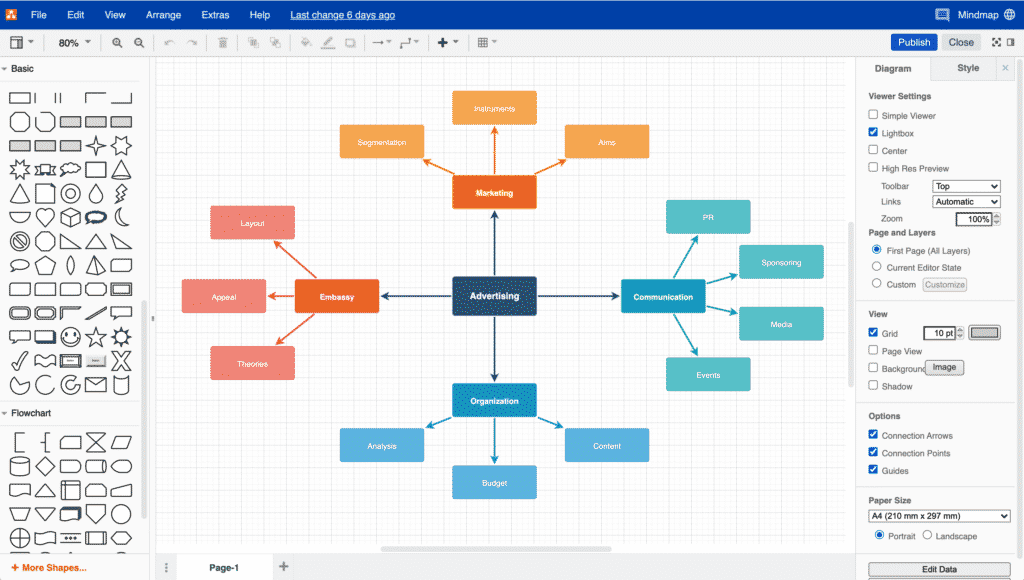 The tools are in the left column, and the drawing is on the right. Draw.io offers a very responsive and accessible UI. You don't need to create an account to use Draw.io, and you have the option to save your work to cloud services like Google Drive and OneDrive or to your hard drive right away.
When you link Draw.io to your Google account, it offers real-time collaboration, allowing you to collaborate on projects with others at the same time. Because it's not a complicated tool, it doesn't have the same depth of capabilities as other diagramming tools. It's one of the most straightforward alternatives to Microsoft Visio, although it's suitable for more basic tasks.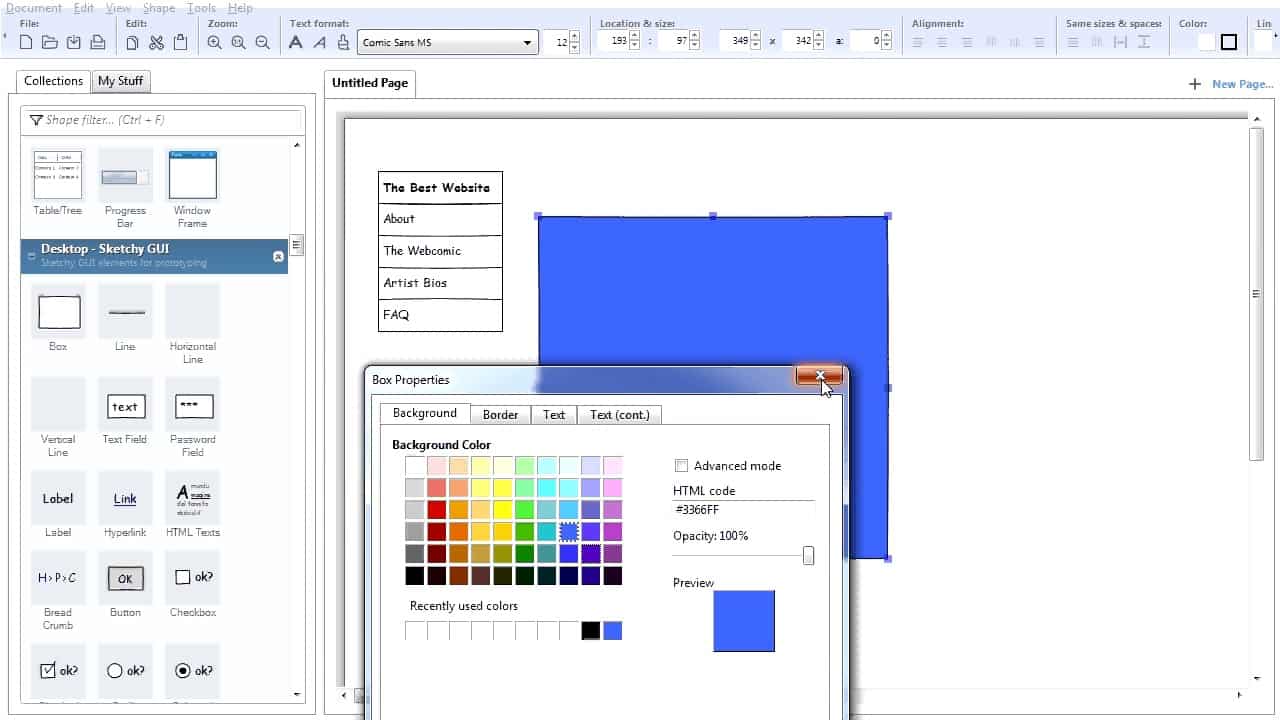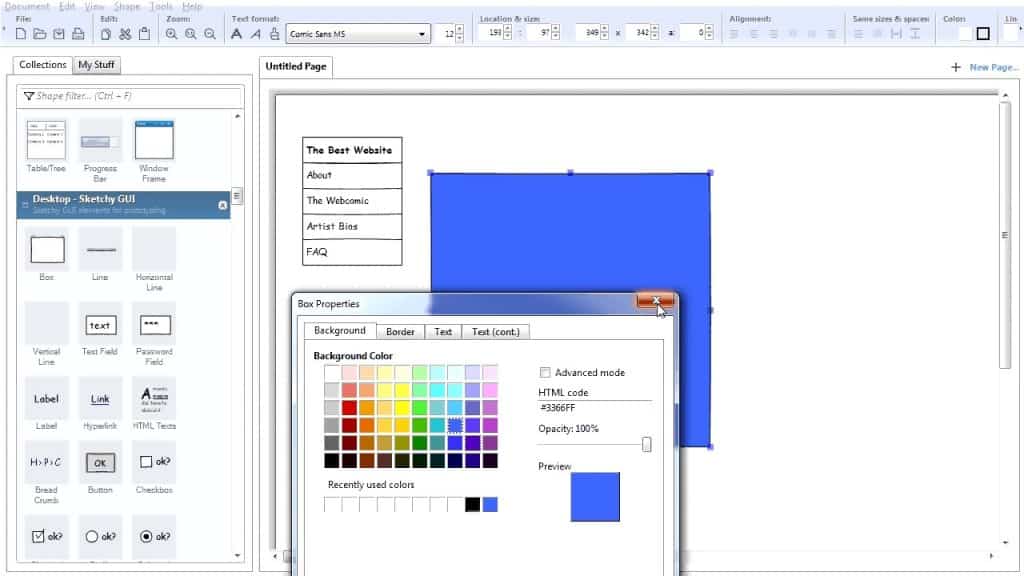 The Pencil Project is a free, open-source alternative to Microsoft Visio that is actively developed by the community. Pencil Project's objective is to make diagramming as simple as possible and accessible to everyone from beginners to experts. It's constantly updated with new stencils, templates, and other features, and it allows you export your work to a variety of formats. It also integrates with OpenClipart.org, allowing you to search the Web for pictures to use in your creations. It's compatible with Windows, Mac OS X, and Linux.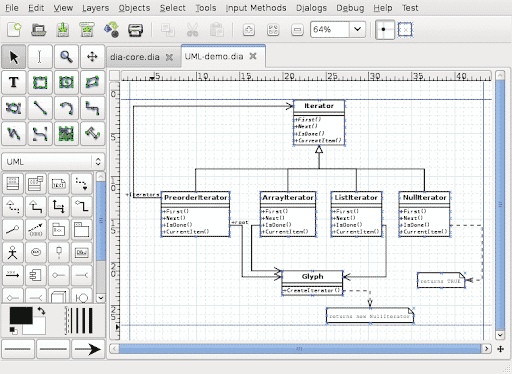 Dia is an open-source application with a feature set that is quite comparable to Microsoft Visio. Dia makes it simple to make UML diagrams, flowcharts, network processes and architectures, entity connection diagrams, and more. The default file format for every Dia file is.dia, however you may export your diagram to a variety of file formats, including Microsoft Visio's.vdx format. It's compatible with Windows, Mac OS X, and Linux.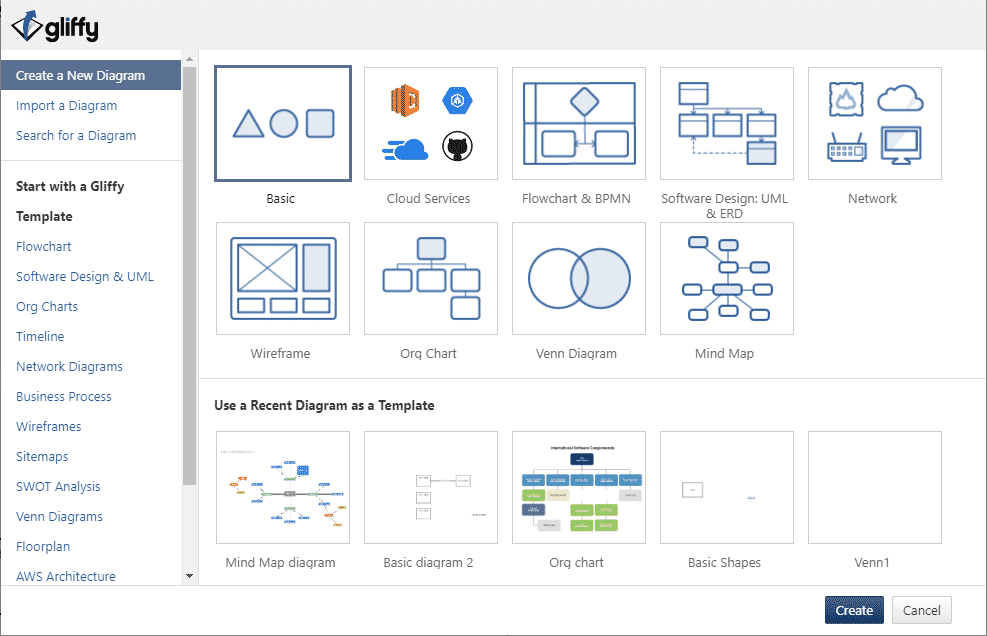 Gliffy is a cloud-based programme that allows you to make diagrams using HTML. Gliffy is an online platform that may be used to build UML diagrams, floor layouts, flowcharts, and other sorts of diagrams. Modern online browsers, including search engines like Google Chrome and Firefox, as well as a number of others, can readily distribute the diagrams.
It provides a 14-day free trial and premium plans that contain the following features, which are separated into small and large organisations:
Personal: $7.99 per month for small companies
Team ($4.99 per month): For organisations with moderate needs.
Enterprise: For large groups with a variety of profiles and customised pricing.