Wireless power banks have recently gained popularity as a convenient way to charge several gadgets without tying up one's hands. In this post, we'll take a look at five of the finest wireless power banks so you can choose the one that works best for you.
1. Spigen Lithium Polymer Power Bank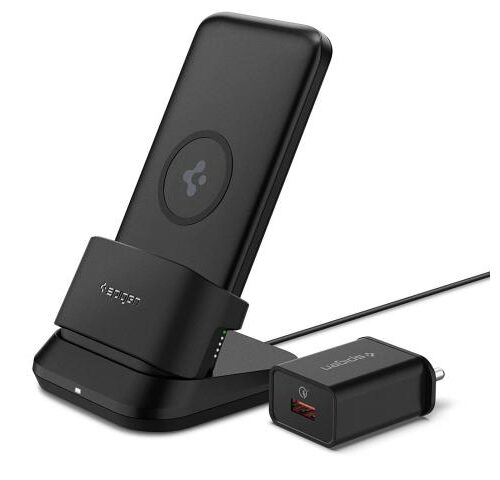 When you need a reliable and portable solution, go no farther than the Spigen Lithium Polymer power bank. It is possible to charge both the power bank as well as the device at the same time using a charging station and a C-type connection. The power bank is efficient and effective thanks to its USB-C 20W and USB-A 18W rapid charging capabilities. Its modern appearance and solid build quality make it a great addition for any modern tech lover. With its small form factor, it's convenient to take along on trips. In conclusion, the Spigen power bank is a necessary purchase for anybody in need of a dependable means of keeping their electronic gadgets charged on the go.
2. Belkin Quick Charge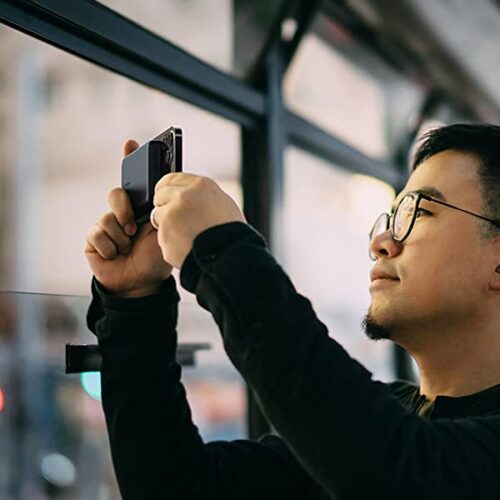 If you need a portable charger that is both sleek and convenient, consider the Belkin Quick Charge. Its 2500mAh capacity makes it ideal for quick excursions or unexpected events. Its slim profile makes it convenient to tuck into a pocket or handbag, and it also looks great. This portable charger is compatible with a wide range of Apple products, including tablets and smartphones. The Belkin Fast Charge power bank allows you to keep your gadgets charged while you're on the road.
Belkin Quick Charge Magnetic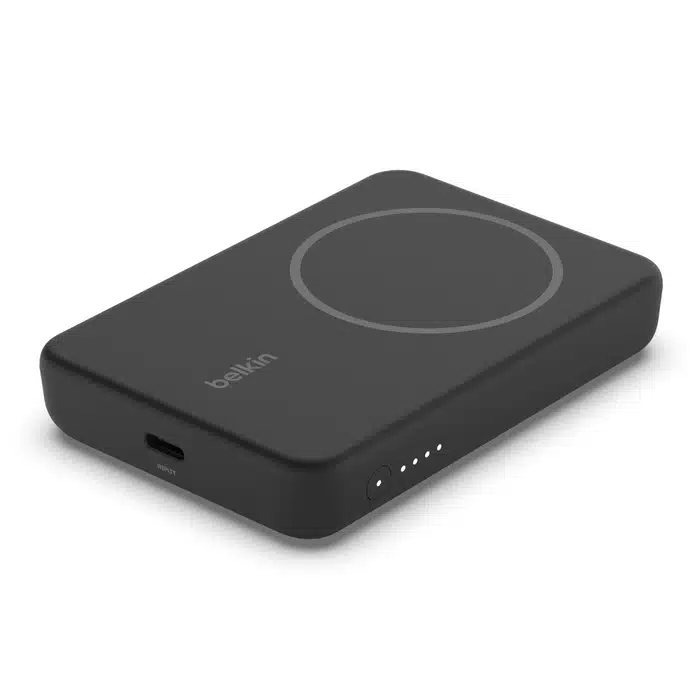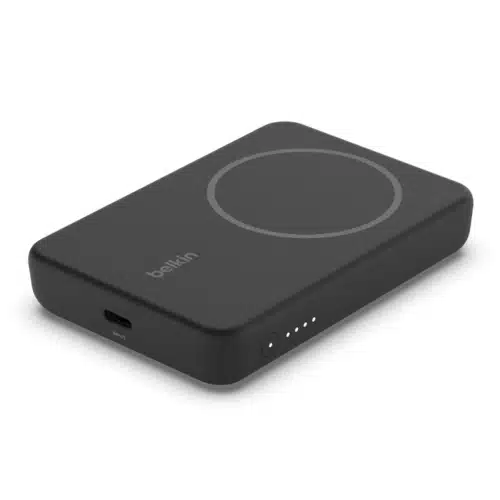 If you're searching for a portable, dependable power supply for your electronic gadgets, this magnetized wireless power bank is a great choice. The built-in stand on the power bank makes it convenient to use while you charge your device. The compact and stylish form factor makes it ideal for stowing away in a purse or pocket. The power bank's 5000mAh power means it can fully recharge most mobile devices and tablets many times over. This portable battery charger supports wireless charging, so you won't have to worry about tangled cords.
URBN 10000 Mah Power bank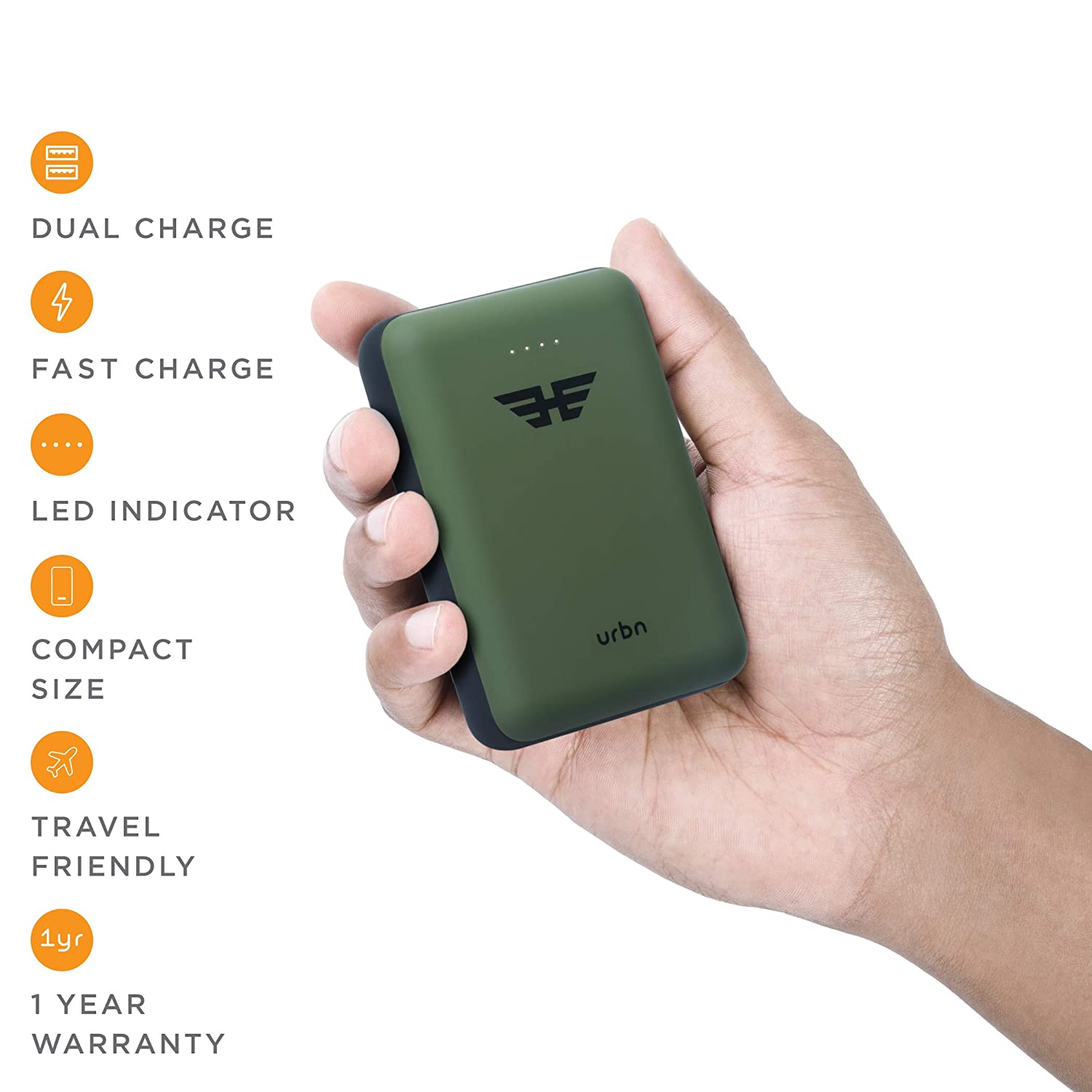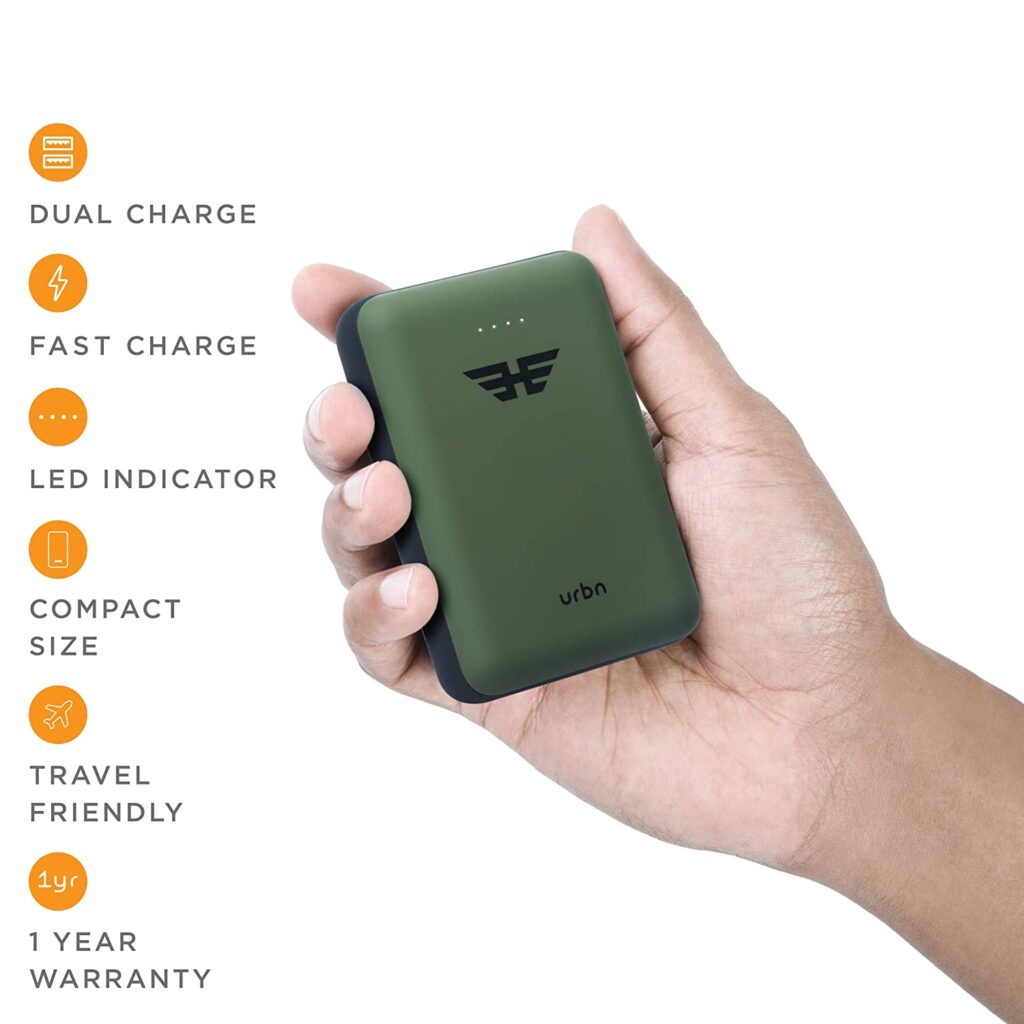 If you're in need of a high-capacity power source that can charge your device quickly and efficiently, go no farther than the URBN 10000 mAh 15W Wireless Power Bank. The power bank is able to charge devices rapidly and effectively thanks to its 22.5W Super Fast Charging as well as Type C PD (Input & Output). With wireless charging, you can power up without having to worry about cords getting in the way. The power bank's 10,000 mAh capacity means it can replenish the batteries of most mobile devices and tablets many times.