Subtitles aren't just for the deaf or hard of hearing any longer. As a result, it has major significance for individuals who like watching movies or television programs.
Now, it is well-known that we lose out on some very wonderful movies and television series since they are not accessible in our favorite languages most of the time.
Although they are occasionally made accessible with a subtitle track, the selection is limited and the possibilities are limited.
Fortunately, numerous websites offer free subtitles in a variety of languages, including several languages. This would undoubtedly enhance your viewing experience and make you feel more comfortable in front of the television. So, have a look at the list to locate the top websites that have been included.
Best websites for subtitles
The following is a list of the top 5 best websites to download movie subtitles for free.
Take a look at these incredible websites where you may obtain free subtitles. Subtitles for virtually all movies and television series may be found on this website.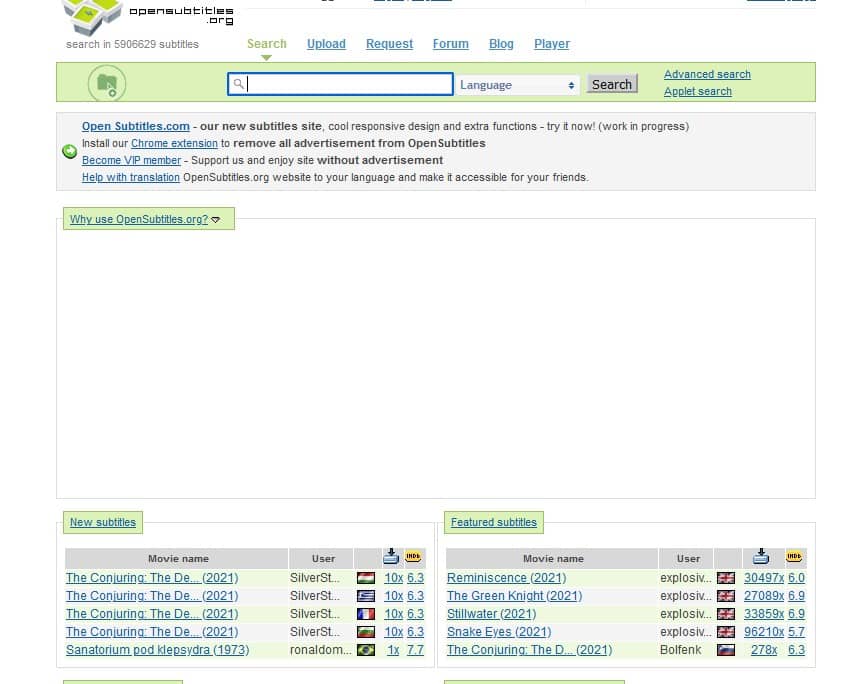 There is no doubt that Open Subtitles is one of the most dependable and easy services for obtaining subtitles on the internet today. In addition to movie subtitles, it also includes subtitles for television series. The most appealing feature of Open Subtitle is the fact that it supports more than 50 different languages.
As a result, you may search through the site and get subtitles in a variety of languages as well. Additionally, the advanced and applet search bars at the top of the page let you search for subtitles by rating, format, age, and a variety of other characteristics.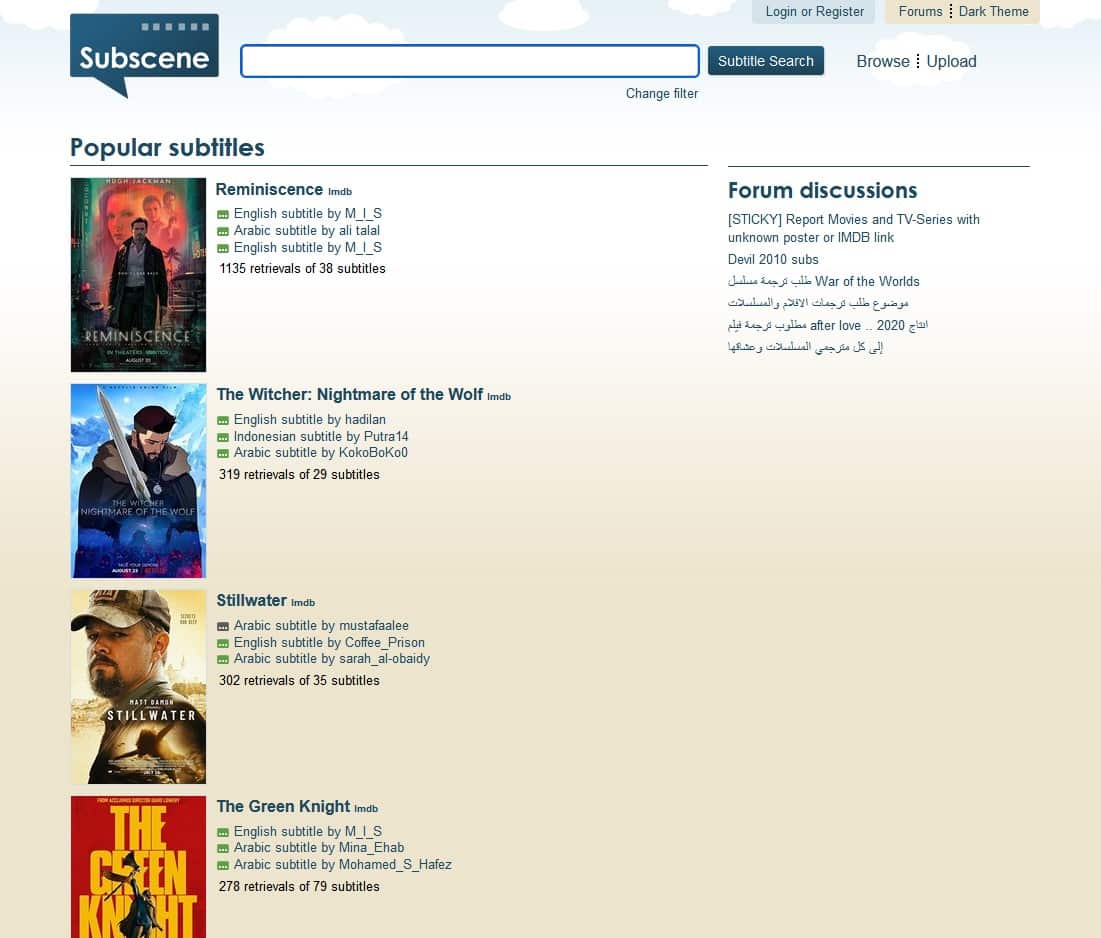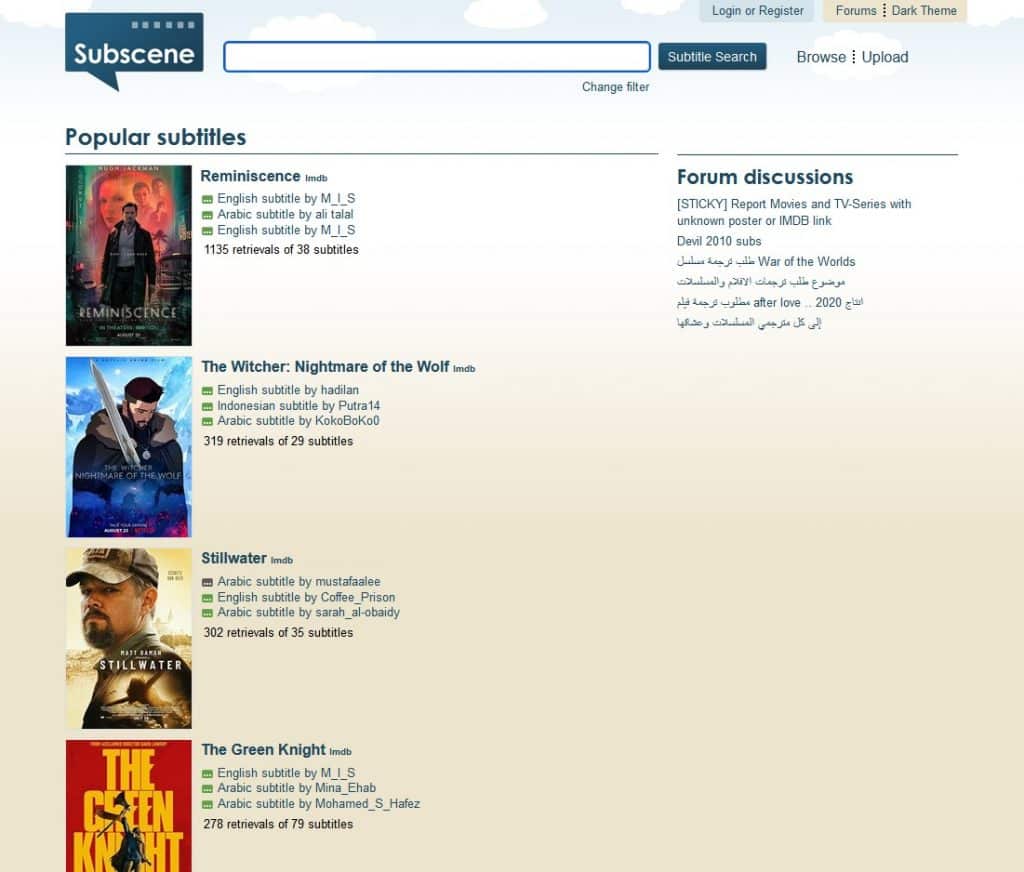 Subscene is a well-known website for its enormous collection of subtitles, which includes more than 3.5 lakhs. The design appears to be straightforward and user-friendly, with a search bar and a dark theme option at the top of the screen. Furthermore, you may download subtitles in a variety of languages, including a version that is specifically created for those who are deaf or hard of hearing.
Besides that, you may also submit your own subtitles to the community for use in movies, music videos, and television programs. What's even more appealing is that the subtitles for each movie are shown with ratings and comments, making it easier to navigate.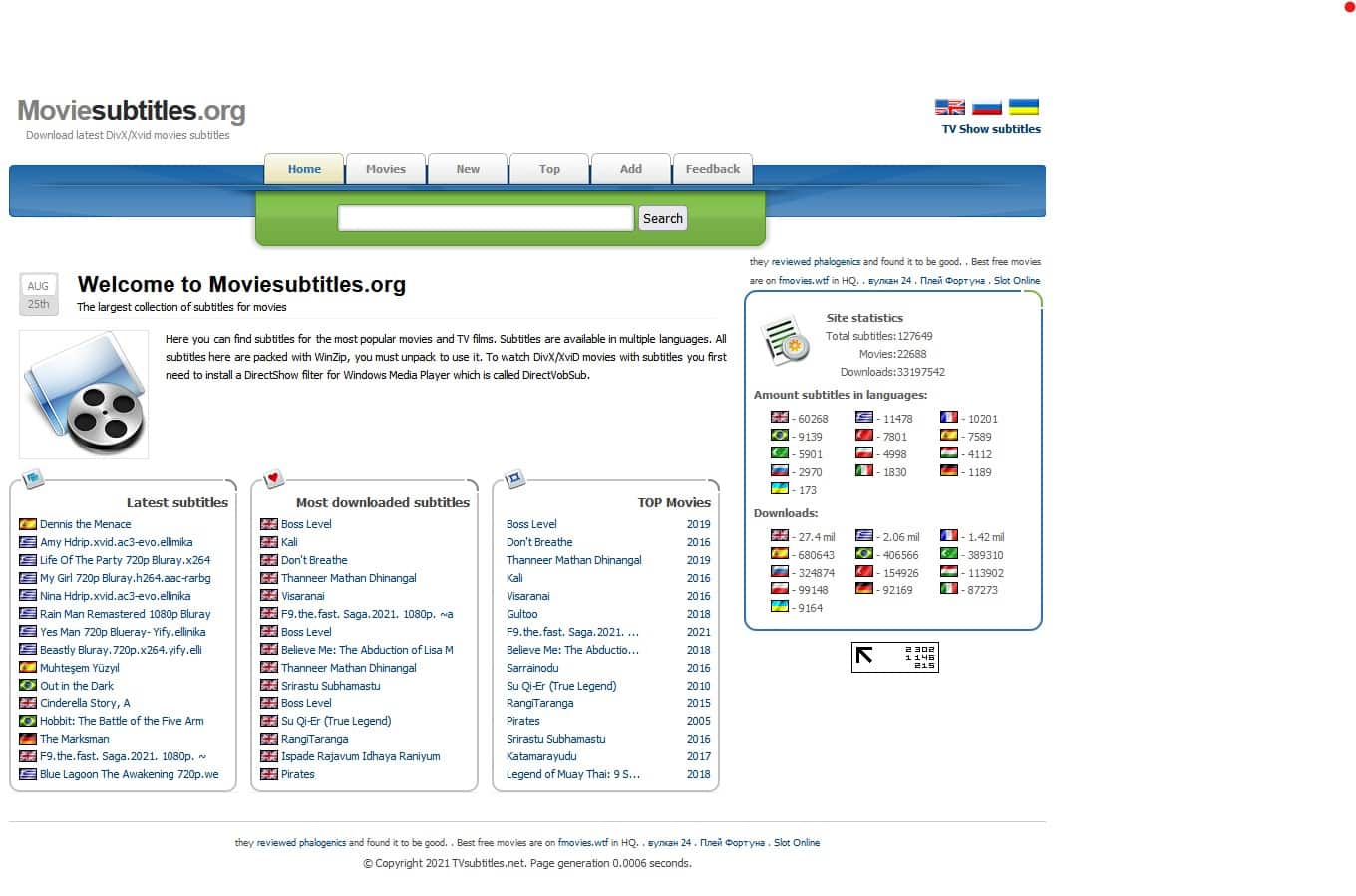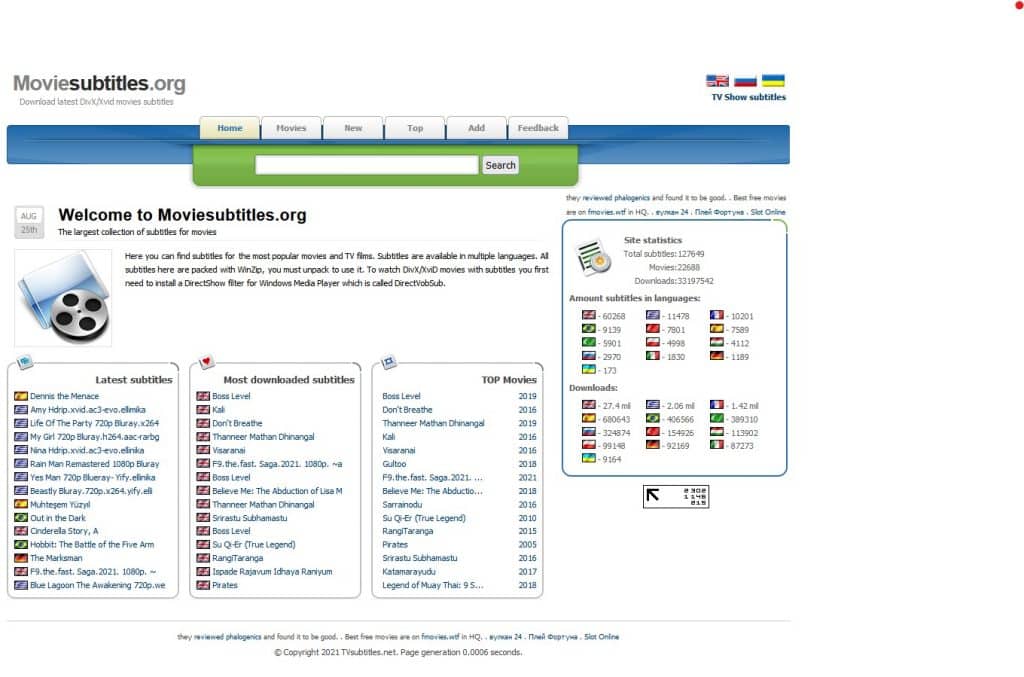 Subtitles for the most popular and most recent television shows and movies are now available for download. Clearly, movie subtitles are the finest website to visit if you're looking for free subs. Additionally, you may search for subtitles by selecting a category from the drop-down menu, such as movies, news, or top hits.
Because the subtitles are provided in WinZip format, you will need to unzip them before you can use them. Additionally, the DirectShow Filter must be installed to view DivX/Xvid movie subtitles.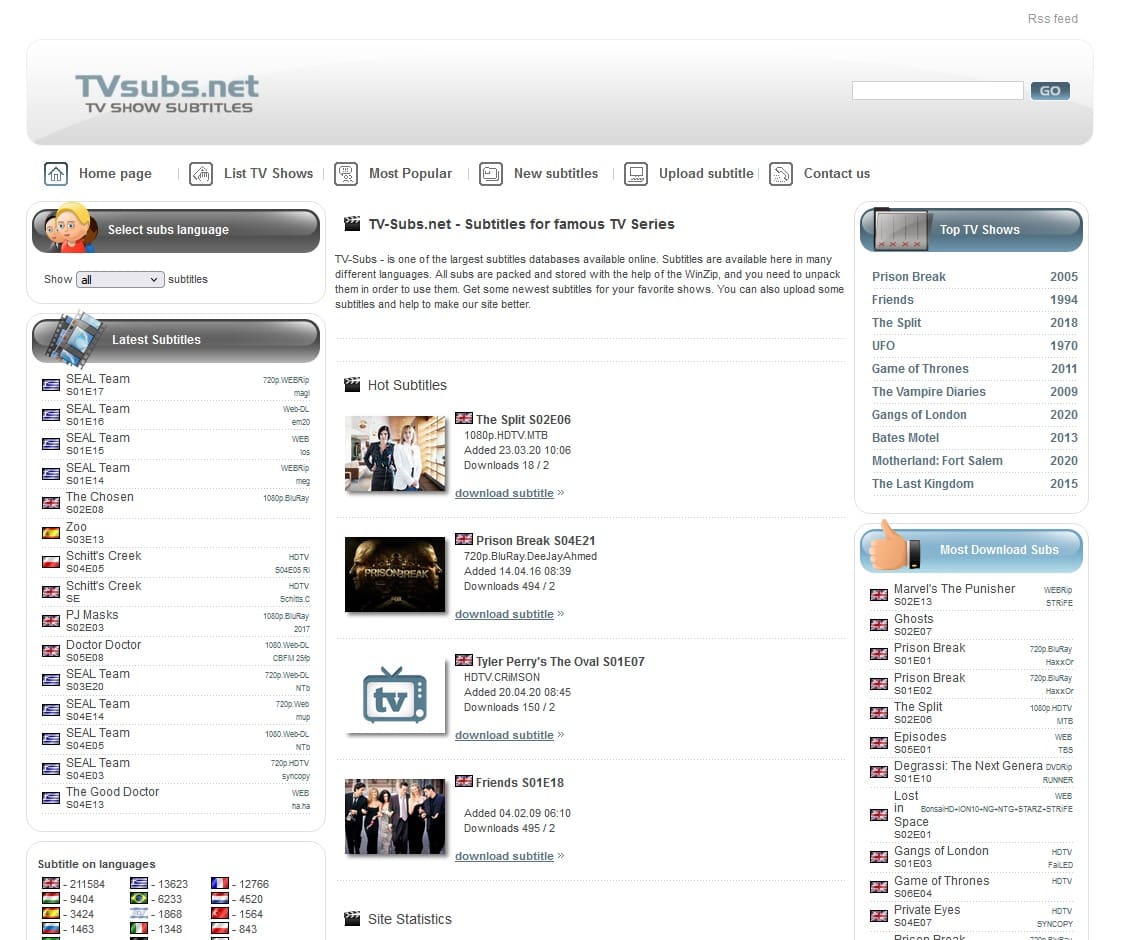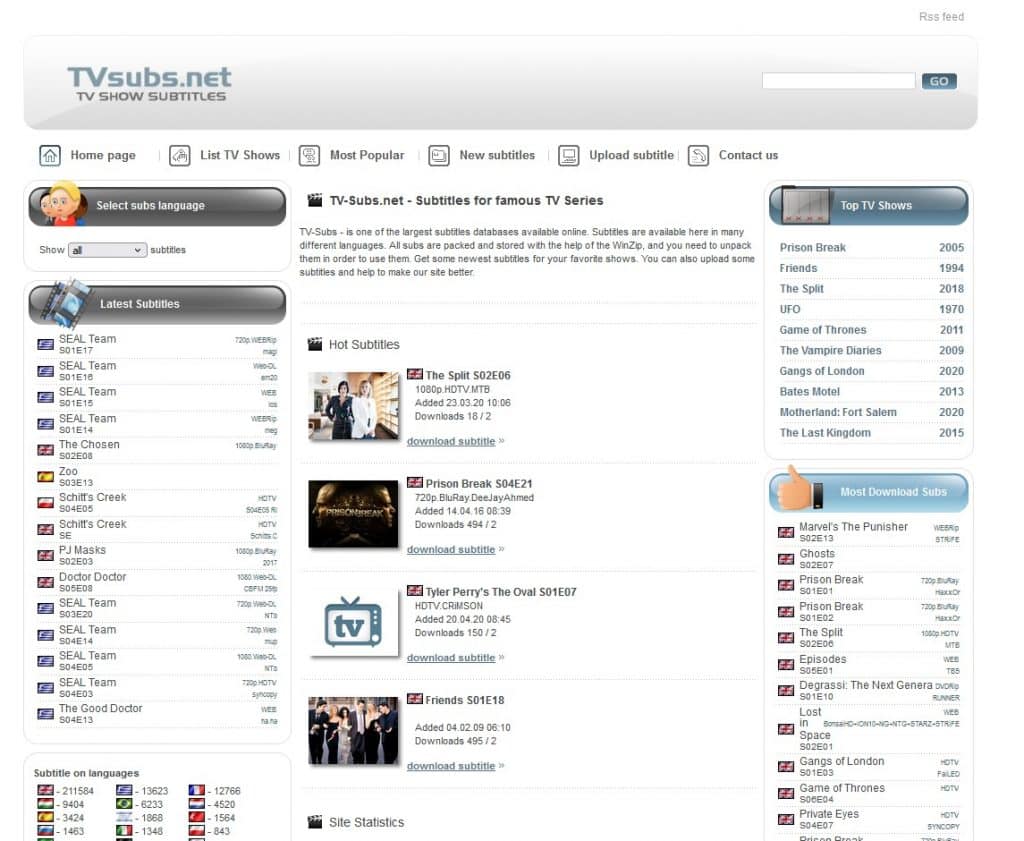 Download any movie subtitles from the world's largest online subtitle database right now. It is well known that TVsubs is a specialized portal where you can get subtitles for television shows and movies. For no additional charge, you may upload or download files. Because all of the subtitles are included within a Zip file, it is necessary to unzip them before using them.
Furthermore, it provides you with a free registration, which allows you to access even more services. You may also search for subtitles by selecting a language from the drop-down menu, which provides you with a range of options to pick from. As a result, if you are seeking any series subtitles, you should certainly consider visiting our website.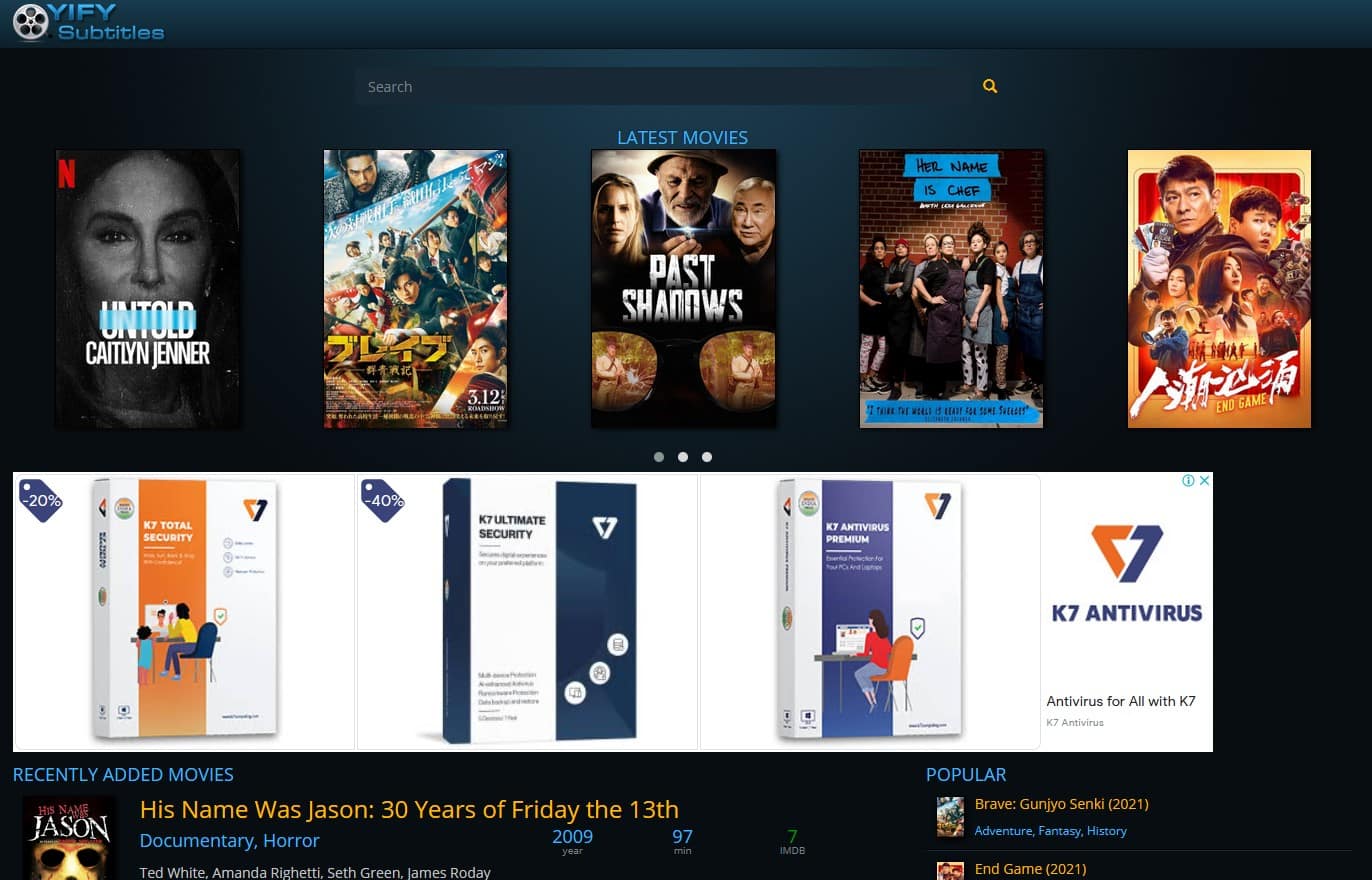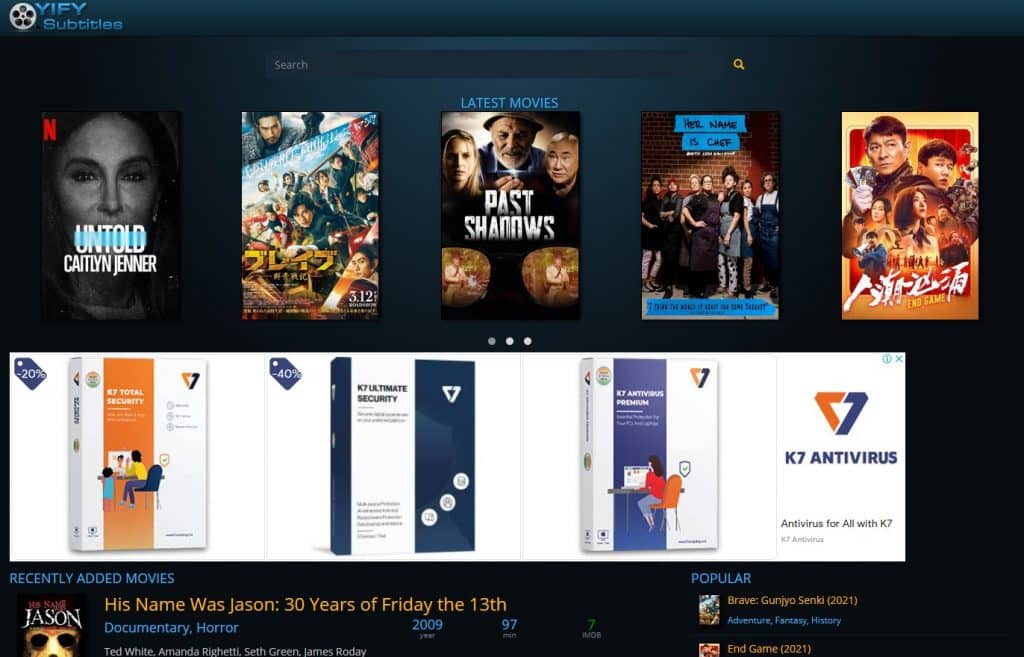 YIFY, in contrast to other websites, exclusively provides movie subtitles in a variety of languages. While it does not have a very attractive home page, it does list all of the most current movies, as well as popular and newly added ones. In addition, you may choose from a variety of genres, such as action, adventure, fantasy, horror, and so on.
Additionally, it offers a diverse selection of languages to pick from. Using the search box at the top of the page, you may look for a certain movie. In addition, it contains unique pages for each movie, each of which contains basic information on the movie, such as the length of the movie, its ratings, and other pertinent information. Furthermore, it is entirely free to use and does not include any piracy-related content.
Conclusion
Thankfully, thanks to these free movie subtitle services, we no longer have to miss out on any of the most fantastic movies or television shows. While viewing movies, it is often difficult to distinguish between different languages or accents. Hopefully, there will be no such problems, and you will be able to complete the subs in any language you want without difficulty. So do let us know if you enjoy these free websites by leaving a comment.