Koo, the so-called Indian Twitter, is grabbing headlines throughout the world. What exactly is it all about? Even more notable individuals are joining the Indian version of Twitter, which is gaining in popularity all of the time.
Koo was recently joined by Ministers Ravi Shankar Prasad and Piyush Goyal, as well as Madhya Pradesh Chief Minister Shivraj Singh Chauhan. So, is it worthwhile to switch to the Indian alternative to Twitter? And that's exactly what we're going to be analyzing today.
Celebrities joining Koo?
The majority of the important celebrities that have signed up for the KOO app are ministers or members of the present government. For what reason is the government pressuring people to sign up for the platform and bring on huge traffic?
The Atmanirbhar App Innovation Challenge was won by this app. It has received over 3 million downloads far across all platforms.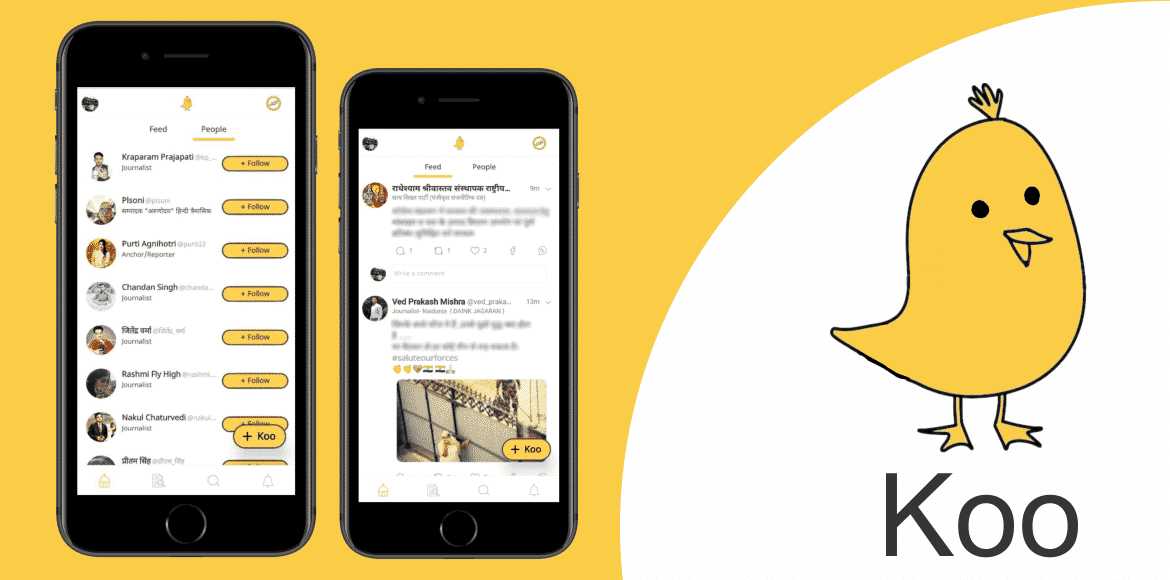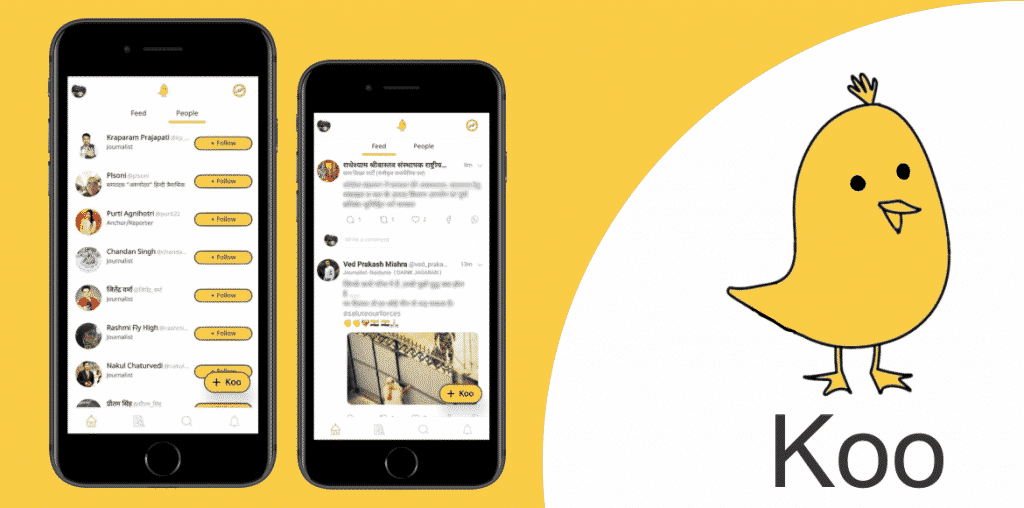 What's the matter?
During Twitter's legal battle with the Indian government over the barring and unblocking of accounts related to farmer demonstrations, Koo's popularity increased by orders of magnitude.
It is not just the ministers who are now available on this app; departments such as Telecom, Information Technology, India Post, the Central Board of Indirect Taxes and Customs, and MyGovIndia are also now available.
For those who are unfamiliar with Koo, it is a micro-blogging site similar to Twitter, which is why the internet refers to it as "the Indian Twitter" (in Hindi – Bhartiya Twitter). Similar to Twitter, you publish publicly on Koo, where people can see your posts and you can see the posts of other users who follow you. It has a feed that contains the most recent posts from other users. The character limit for the word 'Koo' is 400 characters.
Register for Koo
You may register for Koo using your mobile phone number. You can also link your Koo profile to your social media accounts, such as Facebook, Linked In, YouTube, and Twitter.
Not only can you publish, but you can also submit audio and video files. Koo uses hashtags in the same way as Twitter does. Similar to Twitter, you may tag someone by using the @ sign in a message. It is possible to create polls and to share images, movies, and other types of material on Koo.
Feature of Regional Languages
The use of regional languages distinguishes this application from other social media platforms. When you join up for the app, you have the option of selecting one of several Indian languages. It currently only allows for the selection of one language, thus you cannot select both Hindi and English as an option at once. It is possible to use Koo in the following languages: English; Hindi; Kannada; Telugu; Tamil; Marathi; Bengali; Malayalam; Oriya; Punjabi; Assamese; Gujarati; Bengali.
According to the CEO, you may locate subjects related to your preferred language, follow individuals who speak the language, and create posts in the language of your choosing. There are over 1 billion individuals in India who are more comfortable using regional languages, according to the Koo website, and just 10 percent of the population speaks English as their first language.
Koo, alternative to Twitter?
When it comes to the burning topic of the hour, whether Koo can serve as a viable Twitter replacement in India, the answer is debatable.
Previously, the Tooter app gained popularity back in November to compete with the videshi (also known as foreign)-Twitter, but this was just for a limited time period. Tooter, like Koo, has ministers from the government as members of the app's advisory board.
The basic answer to the question of whether or not we can have our own Indian Twitter Koo is "no." Users are welcome to join, for the time being, however, once things return to normal, users will be back on Twitter, and ministers will be tweeting more often on Kooing.