On August 22, US President Joe Biden announced the Biden-Harris Administration's latest income-driven repayment (IDR) plan, touting it as 'the most affordable student loan repayment plan ever'.
The 'Saving on a Valuable Education', (or SAVE) plan, calculates loan repayments based on the former student's income and family size, rather than their loan balance.
The announcement comes as the COVID-19 student loan pause winds down, with interest on existing loans resuming from September 1, 2023, and payments due beginning October 2023.
Despite applying the same concept as previous IDR plans, the new plan applies lower thresholds for smaller repayments. This will benefit lower and middle-income earners the most, as seen in the forecasted graph below.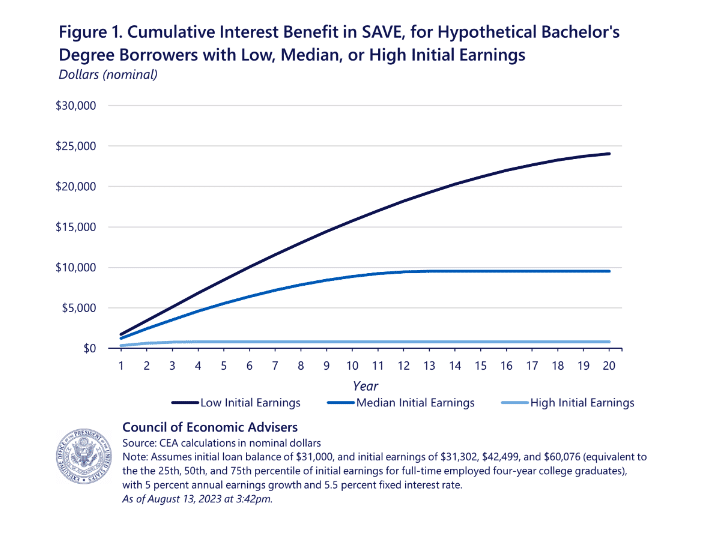 Image credit: https://www.whitehouse.gov/
The new SAVE plan lowers barriers that may have previously prevented higher enrolment rates of other IDR plans by 'streamlining' repayment options. Delinquent loan holders will automatically be enrolled if they have provided the Department of Education with their tax information.
Considering such equitable loan repayment considerations now is the ample moment to pursue a change in career path. Postgraduate degrees are highly accessible and convenient, many of which are completed online, like a Graduate Certificate in Education.
So, how does it work?
Percentage cut
Existing borrowers for undergraduate loans will have their repayments reduced from 10% of their discretionary income to just 5%, and those with graduate and undergraduate loans will pay between 5% and 10% of their income based upon the original balance of their loans.
Discretionary income as part of the SAVE plan, is measured by calculating adjusted gross income against 225% of the U.S. Department of Health and Human Services Poverty Guideline amount for the former student's respective family size.
Low-income cap
The SAVE plan will allow a former student who earns $30,000 annually, or just USD 15 an hour, to qualify as under the income threshold to make repayments. This means those falling into this category will not have to make any monthly repayments.
According to the Department of Education, this will allow more than 1 million additional low-income borrowers to focus on meeting regular living expenses such as food and rent. The Department of Education also estimates that 70% of former students with a loan who were previously on an IDR plan before the pandemic payment pause, would benefit from the changes announced as part of SAVE.
Interest cut
What's more, former students will no longer see their loans rise exponentially due to unpaid interest as long as they're meeting regular repayments. For example, if a borrower's repayment amount is $30 per month and they would have $50 worth of interest accumulating in that same timeframe, under the new SAVE plan, as long as they continue paying $30 per month then the remaining $20 worth of interest will be waived.
Without this, studies have shown that former students could see their loan balance increase by nearly 78% over proceeding years, thanks to the recurring sting of interest.
Reduced timeframe to receive forgiveness
Down from 20-25 years as part of previous IDR plans, the SAVE plan has also reduced time to forgiveness to just 10 years, for borrowers of up to $12,000. For each additional $1000 above the thresholds, the SAVE plan adds a year of repayments. The maximum repayment time still stands at the 20-25 year mark.
President Biden expressed that the new SAVE plan will "save the typical borrower around $1,000 a year" to allow for "more breathing room", at a time when interest rates are skyrocketing and inflation is continually accelerating across the US.
Undersecretary of Education James Kvaal has labeled the SAVE plan as "a really impressive response" to a growing amount of student debt nationwide.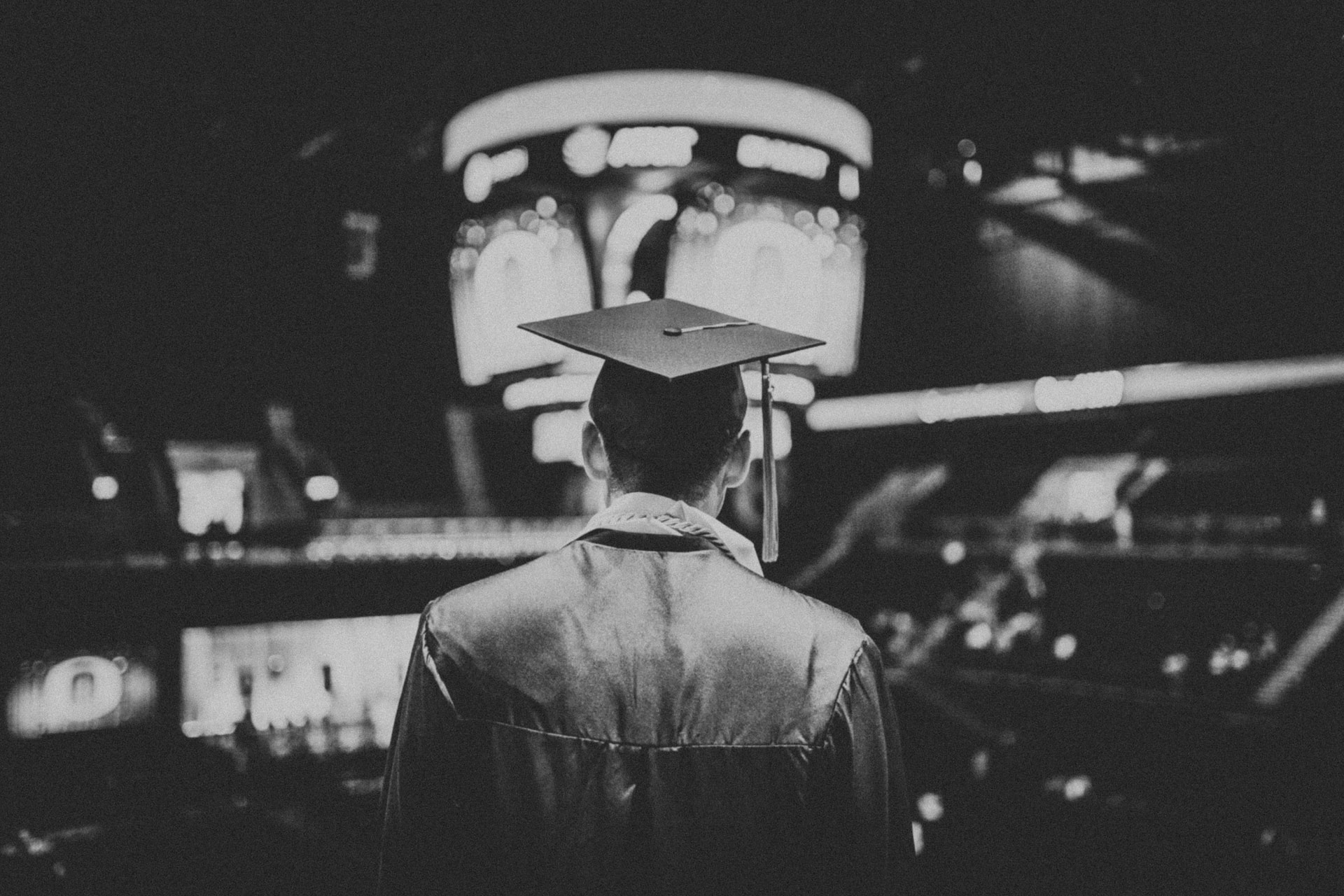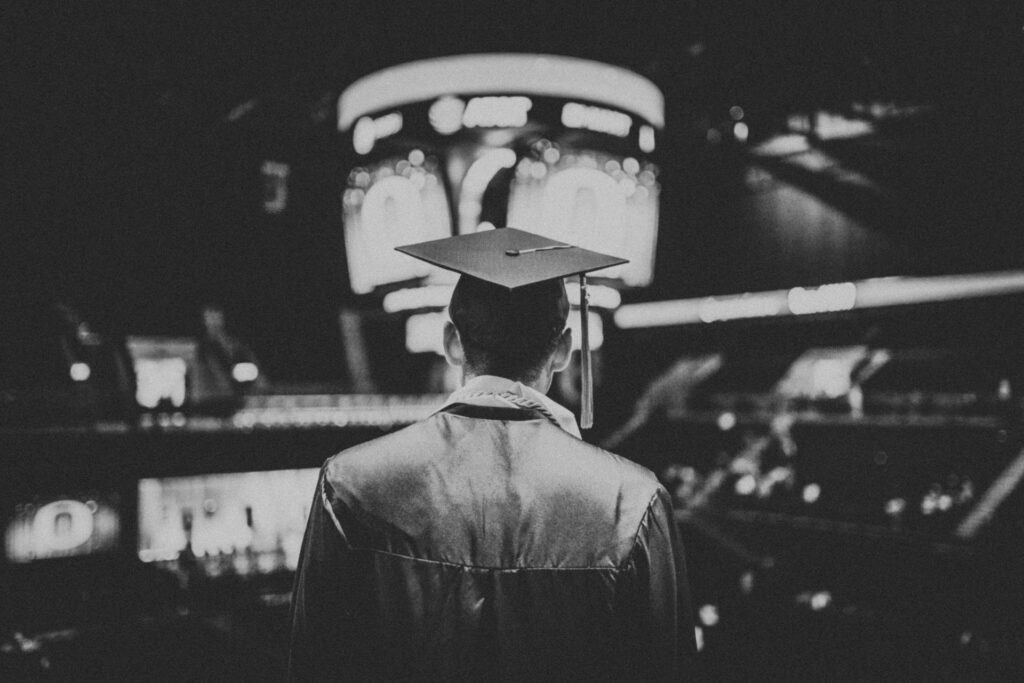 Photo by Cole Keister on Unsplash
The SAVE plan is another cog in the wheel of the Biden-Harris Administration's broader efforts to deliver debt relief for former students. The Biden-Harris Administration has already canceled $116 billion in student loan debt, affecting 3.4 million Americans.
This includes relief for loan holders who have a 'total and permanent' disability, are public service workers, former students who've been repaying their debt for over 20 years, and those who saw their schools close. Former students who incurred related court settlements or were in some way 'cheated' by their educational institute are also included in this bracket.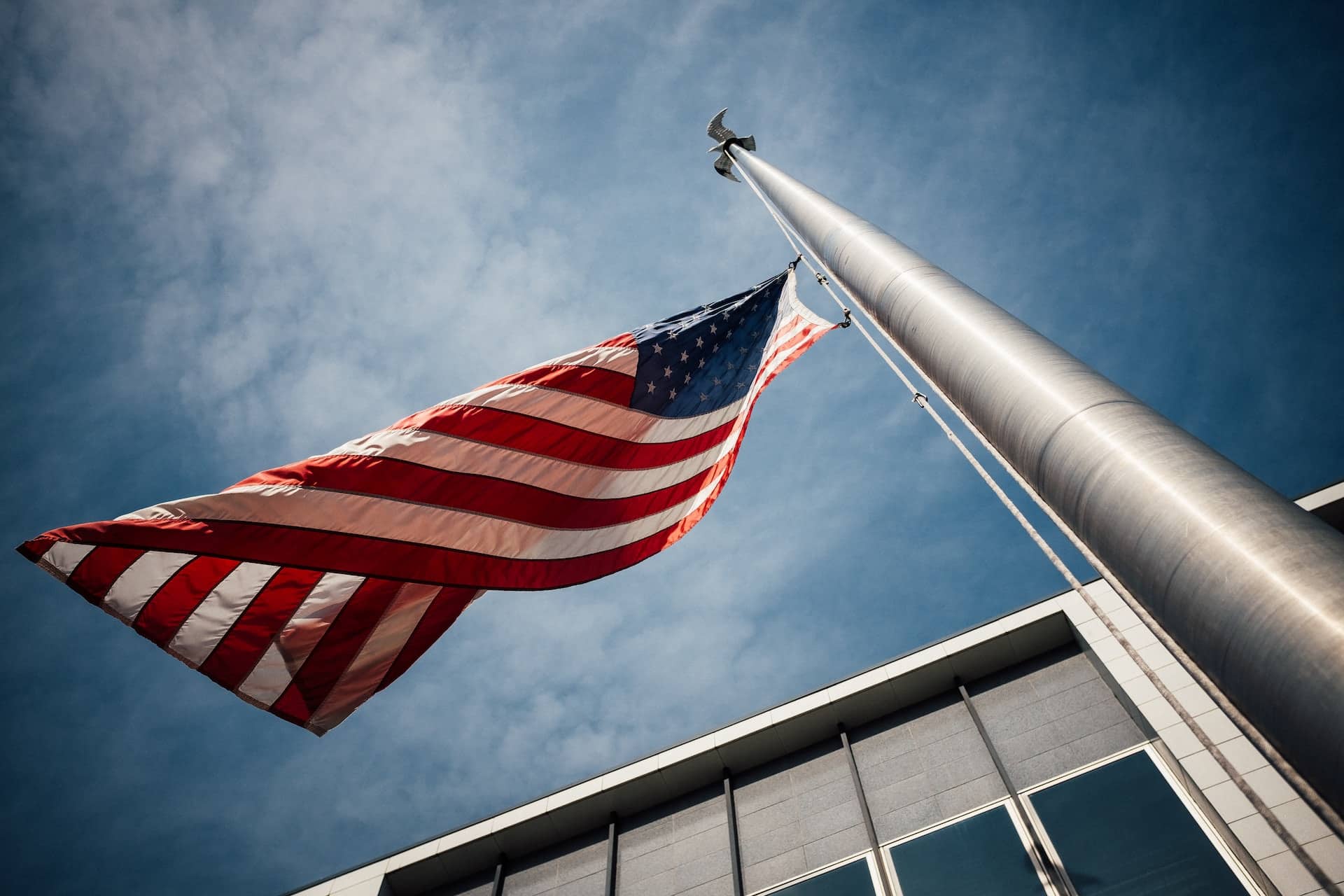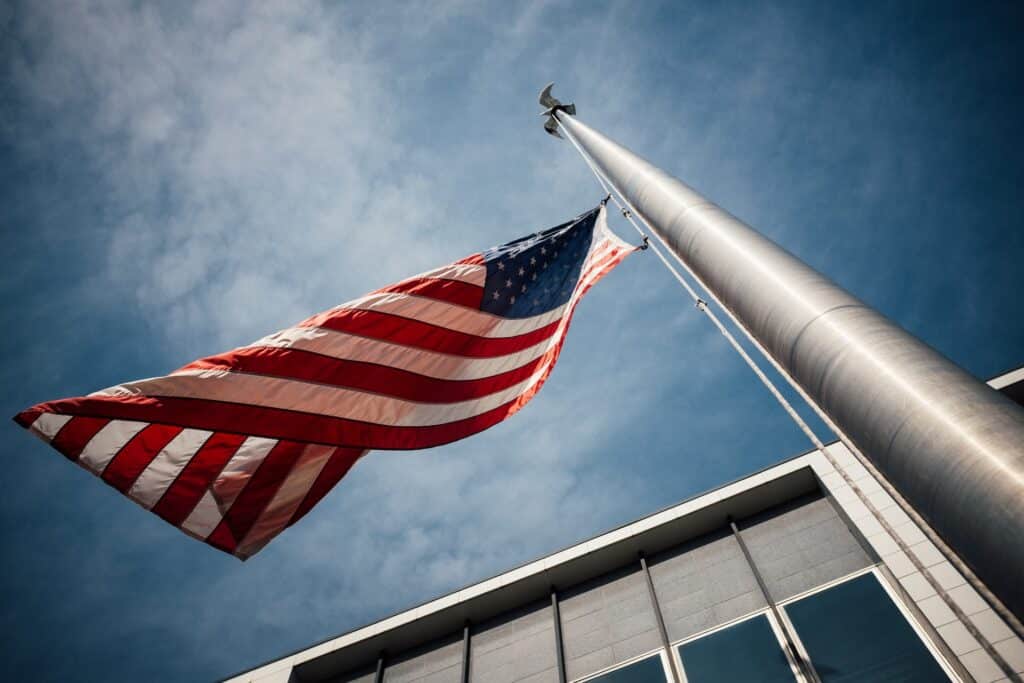 Photo by Jonathan Simcoe on Unsplash
Naturally, being at the forefront of the Biden-Harris Administration's electoral agenda, the pledge was not met without Republican opposition. On the same day President Biden announced the plan, Republicans in the House and Senate established a coordinated plan to block it by prompting a Congressional Review Act resolution.
Labeling the plan as "reckless" and "an election-year stunt", Republicans have called out the estimated spending at $138 billion to $500 billion over a decade depending on the number of applicants.
Louisiana Republican and Sen. Bill Cassidy suggested that "Biden's newest student loan scheme only shifts the burden from those who chose to take out loans to those who decided not to go to college, paid their way, or already responsibly paid off their loans."
Despite the opposition, it is said that Biden would likely veto the measure. Consequently, Republicans would be unlikely to achieve the two-thirds majority needed to override a presidential veto.
Okay, so how can I sign up?
The Department of Education is partnering with grassroots organizations to launch "SAVE on Student Debt" – an outreach program designed to encourage loan holders to sign up for the SAVE plan. The campaign leverages strategic partnerships across private, public, and non-profit sectors to recommend the SAVE plan and to ensure loan holders are aware of their resources including the available debt forgiveness programs.
President Biden himself suggested it "takes about 10 minutes to fill" – referring to the enrolment form required to sign up for the SAVE repayment plan.
To do this, visit StudentAid.gov/SAVE and fill out the online application.
The new SAVE student loan plan is likely to allure new students and returning students alike, thanks to its increased flexibility and deeper consideration in the long run of lower and middle-income earners.