Can you imagine your life without your favorite mobile apps? We are all very comfortable using various social media, messaging and shopping apps. It's true that these apps have made our life so easy and connected but you can't ignore the fact that there are so many bad things are being done because of them. Social media and messaging apps are being used for spreading false news, propaganda, scamming and even kidnapping.

If you are a parent then it is your responsibility to keep your kids safe from such influences. You can't stop them from using a phone and their favorite apps but it's always possible to monitor their online activities in order to protect them from any abuse or scam. There are various phone monitoring apps available in the market for this purpose. We've done our research about the best phone monitoring app and finally found fonemonitor.
What is Fonemonitor?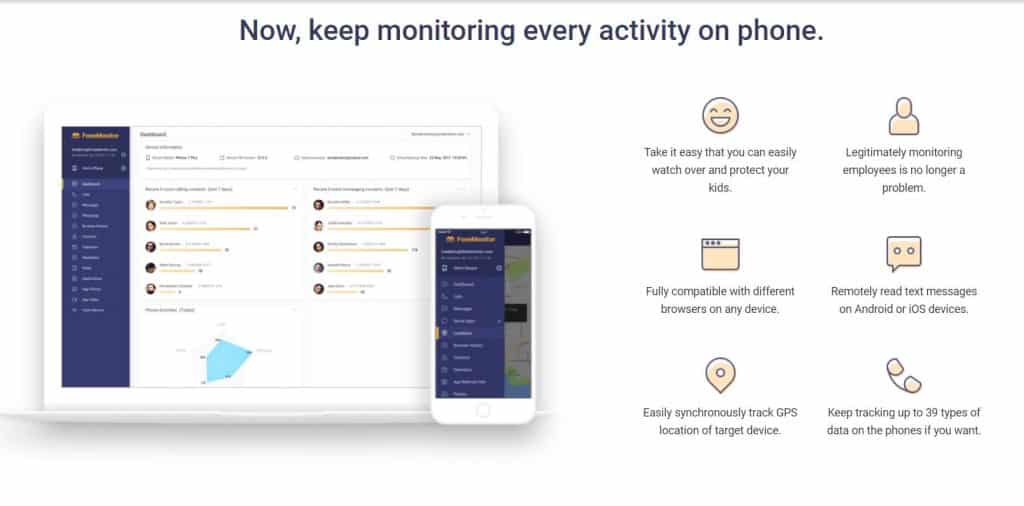 Fonemonitor is a software that can be used to spy data and information on other parties' devices. It came up recently due to advancement in the technology sector. It can be used for monitoring messages, GPS location, calls, Facebook, Snapchat, WhatsApp, browser history, contacts, photos, video preview, capture screenshots and comes with a keylogger .
The app has gained more and more popularity due to its reliability and important functions in our day to day life. Fonemonitor has its functions ranging from home use to business. It can be used to monitor the welfare of our families as well as business at our places of comfort.
There has never been development in the technology sector such as the realization of this useful software. The warm welcome it received is due to its important functions and has influence may people to subscribing to using it.
How to use it?
The usage of Fonemonitor isn't a big task since it requires small effort and a subscription fee to be able to use it. Here are a few requirements that are necessary for one to use the Fonemonitor software. It is made in such a way that it is compatible with many devices with an advantage that it does not require one jailbreak or root the target gadget. You can check the live demo here.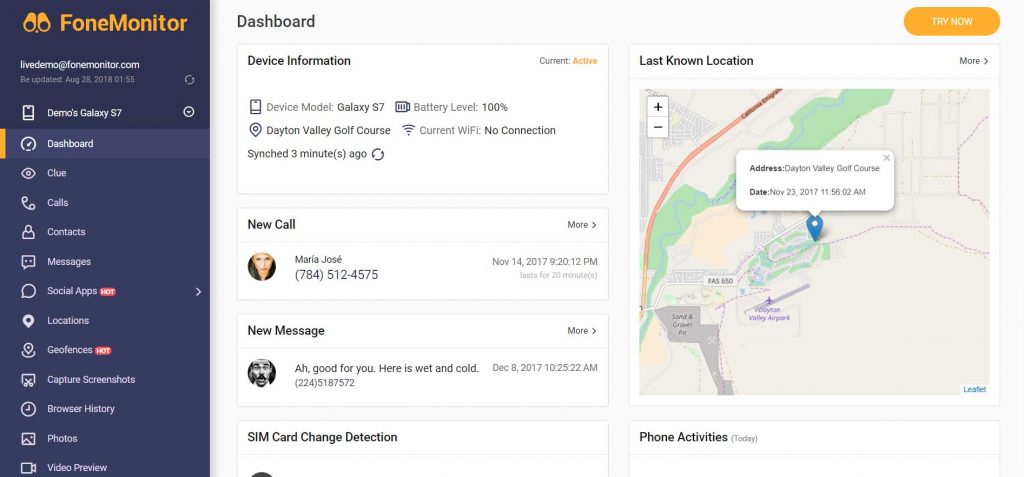 Before the onset of using Fonemonitor one has to register to have an account and pay a subscription fee then you are ready to go. To be able to spy data from target device you have to install the Fonemonitor on the target device of which the icon is not visible or be cleared after installation.
When should you use it?
The functionality of Fonemonitor to spy information and data from monitored devices depend majorly on the settings that you make such as how regular the spy is updated among other. It is a spyware app that is very important to families, companies and even for personal security. It is the easiest way to ensure the security of your teenage children who can access Smartphone or a laptop.
For the case of a family, it helps you monitor your kids whenever you are away from home. When the kids are using a Smartphone or a laptop you can track and know whoever they are chatting with them. You can also know if they are watching illegal movies or pornographies which may affect their behaviors at their early ages. Fonemonitor generally helps you maintain your family as a whole in a good relationship as well as ensure their security.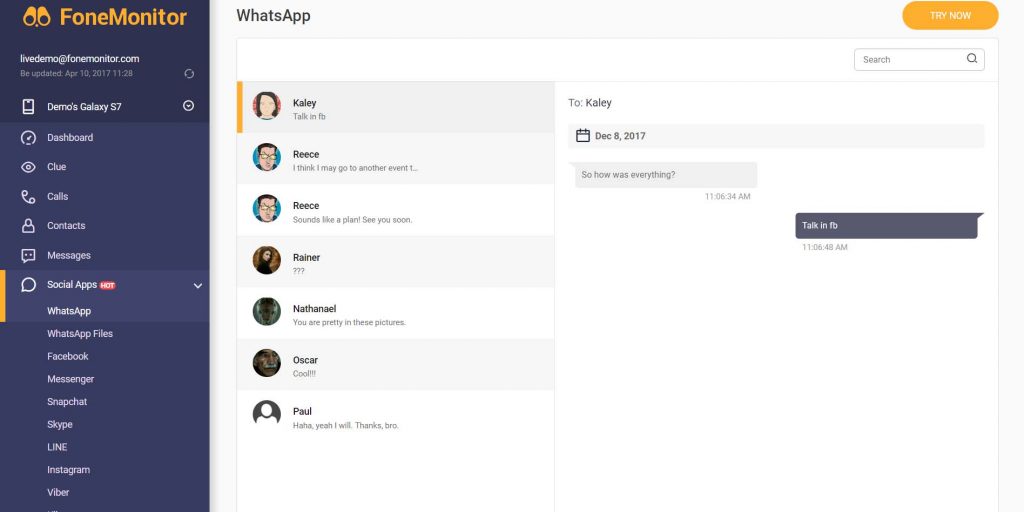 If a company wants to monitor the work through understanding how the employees are carrying out their works, Fonemonitor is the best tracker to use. This will help the company owners know how daily activities are carried out by the workers.
It will also help maintain good relations between the employees and the employers through regular checkups using the software. This in return will ensure that the company runs smoothly. However, the employees should be much aware that whenever they are working in their offices they are under surveillance from the management.
Fonemonitor is also important for personal security in case of an emergency. Whenever you are subscribed to the software your phone will be secure in case of lost or if stolen. This is because the software can be used to track the location of the said device.
As much as we are saying that this software is very important in our daily lives and for our companies ethics must be considered for the same. The employees should be made aware that their devices are under Fonemonitor surveillance. This will give them confidence in their works since they are aware of the tracking system. The kids also should be informed of this tracking system though should not necessarily understand how you monitor them using the software.
Note: The software should not be used carelessly on personal data without permission from the person under monitoring. This app is an ethical software that requires an authorization from the person you monitor.
Conclusion
The spy software is a very crucial application in the current days since it performs the actions that the current generation is up to. The installation, as well as the use of fonemonitor, is very simple hence a larger number of people are in a position to use it conveniently.