Top 3 E-Wallets Used As Secure Payment Methods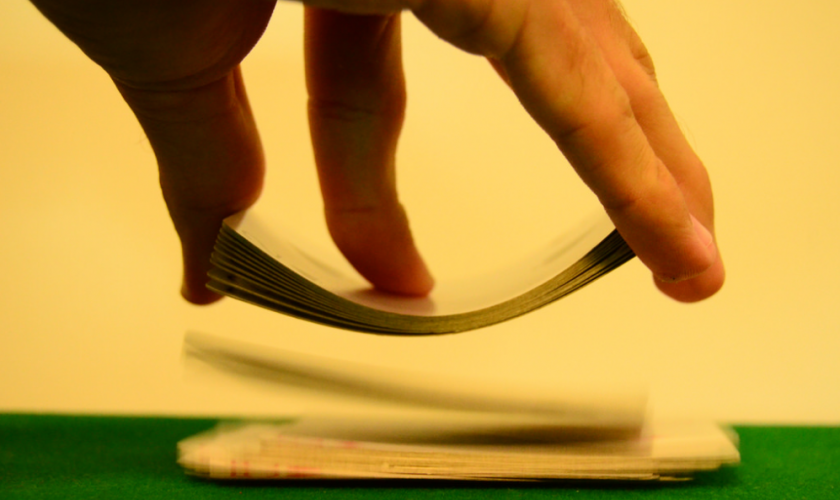 E-wallets have been around for quite some time now and have successfully served as safe and convenient alternatives to purchases made with Visas or direct bank transfers. If you're not sure you know what an e-wallet is, think PayPal.

PayPal was one of the first alternative forms of payment to become widely used across different platforms, namely eBay and Amazon. In fact, almost every e-commerce website offers the option to make purchases via PayPal.
When it comes to casinos, the need for the safeguarding of online transactions is a concern for many players around the world. It's not the first time someone lost money in the process – whether it's the player or the casino. What most people don't realize in fact, is that even casinos are at risk when it comes to fraud, especially fraudulent chargebacks.
So here's a list of the top 3 popular payment methods currently used for online casinos this year:
1.   PayPal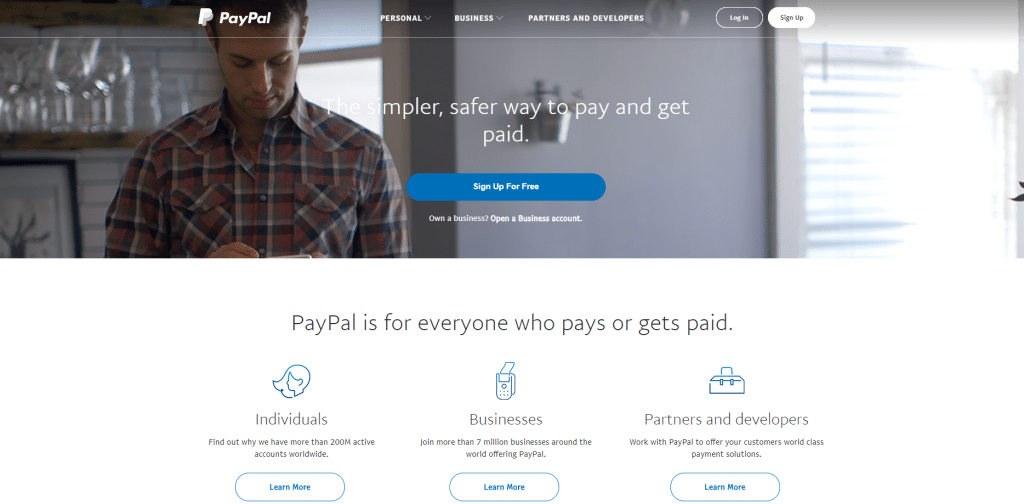 You might be surprised to find PayPal on this list, and you're right. The company's steered clear of offering its services to online casinos until very recently, although at the same time, adhering to very strict rules. Merchants have to undergo some serious testing by PayPal, such as whether they have the ability to block gambling activities for account holders in the U.S. and any jurisdiction where gambling activities may be illegal.
Using PayPal is fairly simple. As we all know too well, PayPal acts as a third party between our bank accounts and merchants. In order to make an online payment on a website or casino, you first need to transfer money from your bank account to your PayPal account, to the be able to complete the transaction. This way there is no disclosing of personal bank details with the merchant.
Although PayPal is not predominantly made for casino transactions, it does offer some advantages. For starters, it is undoubtedly reliable, in that players can rest assured that their funds will be secured. Secondly, PayPal can help users bypass the long and weary verification process needed for casinos since they would have already provided most of the information necessary to fully confirm their identity with PayPal.
The downside to using PayPal is that, like I said, it has very strict rules with regards to online gambling, so you might want to check out their policy on gambling activities before getting too excited.
2.   Citadel Instant Banking
Citadel Commerce Corp is a subsidiary of Paramount Commerce and was launched in the year 2000. Since then, it has continued to adapt and evolve to the industry's needs. In fact, it is currently the only Instant Banking method used by a number of online casinos.
This provider uses Instant Banking which basically allows users to deposit funds instantly and directly from their bank account, which can be done in three different ways:
By downloading a payment assistant that helps you make deposits using your own online bank account.
By using the automated payment process found on the Citadel website, which works directly with your own bank account to transfer funds.
By using a reference number given to you by Citadel which can use to make deposits from your online bank, without having to disclose your bank details to the casino. This option is also the fastest option.
Now, although the prospect of Instant Banking might sound a bit scary since transactions are made directly from your bank account, Citadel has never failed in providing a fast, safe and secure transaction to its customers; payments are done almost instantaneously, giving players immediate access to their money to start playing at once; the service is free, (meaning there are no fees involved); and, there is no need to register to start using the service.
The downsides to using Citadel, do not exactly have to do with the service itself.  For instance, withdrawals are not always possible, so ideally you should always consult the staff before assuming that you can cash out your winnings. Furthermore, while there are no fees involved in using the service, there is still the possibility that you may be charged by your local bank.
3.   EcoPayz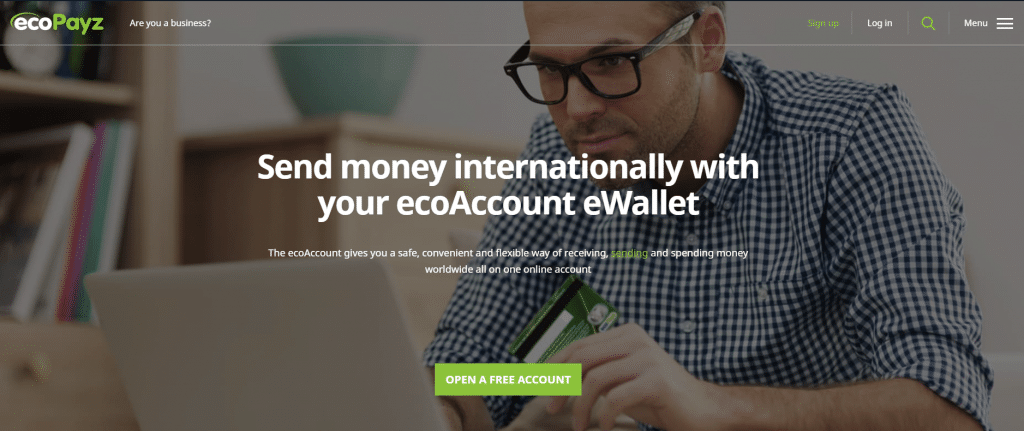 This company has also been around since the 2000s, first introducing the EcoCard. Now the company has gone online and has subsequently become one of the most popular and reliable forms of online payment, particularly in Canada.
EcoPayz is very easy to use and offers five levels or options that have different limits and restrictions, as well as better exchange rates, depending on the amount of money you want to deposit into your EcoPayz account. The levels are as follows: Classic, Silver, Gold, Platinum, and VIP. From the third option onwards, international money transfers are free.
Apart from transferring money directly from your Visa, users can also do so from other online accounts such as iDebit and Paysafecard. The way EcoPayz works is very easy; you can either order an EcoCard or download the app on your phone to transfer money between third parties.
Having both the EcoCard and the app, just makes the whole thing much more convenient because you would then be able to make contactless payments (which is the next big thing in payments and commerce).
Ecopayz actually works similar to PayPal, in that the user needs to first transfer money from his bank account into his online/app account before making a transaction. It is instant, safe and very convenient. Ecopayz is especially popular in Canada, and whilst it is not available at all online casinos, there are numerous reputable casinos that accept EcoPayz as a method of payment including Spin Palace Casino and Jackpot City Casino.
Some of you who might be familiar with Neteller and Skrill might be wondering if I forgot to add them to the list – I didn't. Recently, these two e-wallets have become less desirable due to their increased fees for transferring money, even between the two platforms. Although they remain one of the safest and most reliable forms of online payment available, with Neteller especially being one of the first e-wallets to hit the market, the cost attached to card and bank withdrawals is considerably higher when compared to other forms of payment as mentioned above.
Therefore, when considering that other forms of payment provide the same strict security protocols as these two, but at a much lesser price, it kind of becomes of a no-brainer for people to venture away from these old-timers.
Conclusion
In today's digital age, we need to tread carefully when it comes to making transactions online. Whenever we're making a purchase, the first thing we need to think about is whether the site is reliable, and secondly, if the site offers trustworthy and secure payment methods.
Hacking and money laundering can happen to anyone, which is why it is extremely important that we continue to inform ourselves and keep ourselves updated with the options that are available to us to secure our online transactions.
And while there are quite a few options out there that are equally good, some might be better for us in particular situations; it could be depending on how user-friendly it is to use, where we are located or even what site we need to make transfers on.