Mobile gaming has long overtaken PCs and consoles as the world's favorite way to play video games. But the way that mobile gaming has managed this incredible feat has shown an evolution that's moved at a breakneck speed that has meant that the mobile games of today are nearly unrecognizable from those just a decade ago.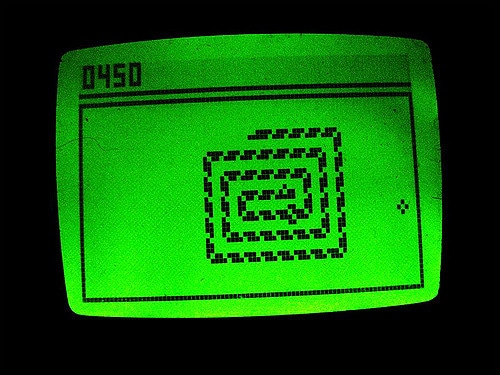 Anybody who grew up with a primitive Nokia mobile will know how the company's Snake game was one of the first major mobile gaming successes. And despite Nokia's recent attempt to reintroduce the game with the new 3310 devices, it's clear that the gaming environment has changed a lot since then.
Early successes on our basic mobile phones include the hugely popular Tetris game, as well as a wave of Japanese pet feeding games. But it wasn't until the launch of Apple's App Store in 2008 that things really took off.
This allowed third-party developers to quickly upload their titles to the shop and it lead to an early 'gold rush' amongst developers with iconic titles like Angry Birds one of the first to flourish. The new smartphone culture led a wave of independent developers to jostle for position for this brand new market.
Brands from Finland like Supercell found themselves amongst some of the surprise market leaders thanks to their strategy games like Clash of Clans that took full advantage of multiplayer options and an innovative 'freemium' pricing structure to reach a massive mobile gaming audience.
The wider demographic reach of smartphone gaming meant that simple puzzle games like Candy Crush Saga became big hits amongst adult gamers. And as the casino gaming site, LadyLucks shows, even slots games have made the easy adaption to the mobile gaming environment as part of the fascinating evolution of these gambling games.
But it's the arrival of augmented and virtual technologies looks to give our mobile games the most dramatic makeover. We've already seen how the likes of Pokémon Go could cause something of a moral panic amongst the mass media for encouraging gamers to leave their homes.
And although mobile VR headsets like the Samsung Gear have only just started penetrating the mainstream, it's clear that this represents the next place for mobile gaming to go as anything from a horror title to a racing game will suddenly gain a whole new level of realism.
So from simple slots games to jaw-dropping virtual reality titles, it looks like our mobile gaming universe is going to get ever more varied and exciting.