Meet Lily, a new flying-camera drone that not only captures your adventures but automatically follows you around, like the ultimate sidekick.
So you need to just take Lily out of your backpack from GearHungry, throw it out in front of you, and the drone will immediately begin flying and get into place above you to begin following you.
Overview: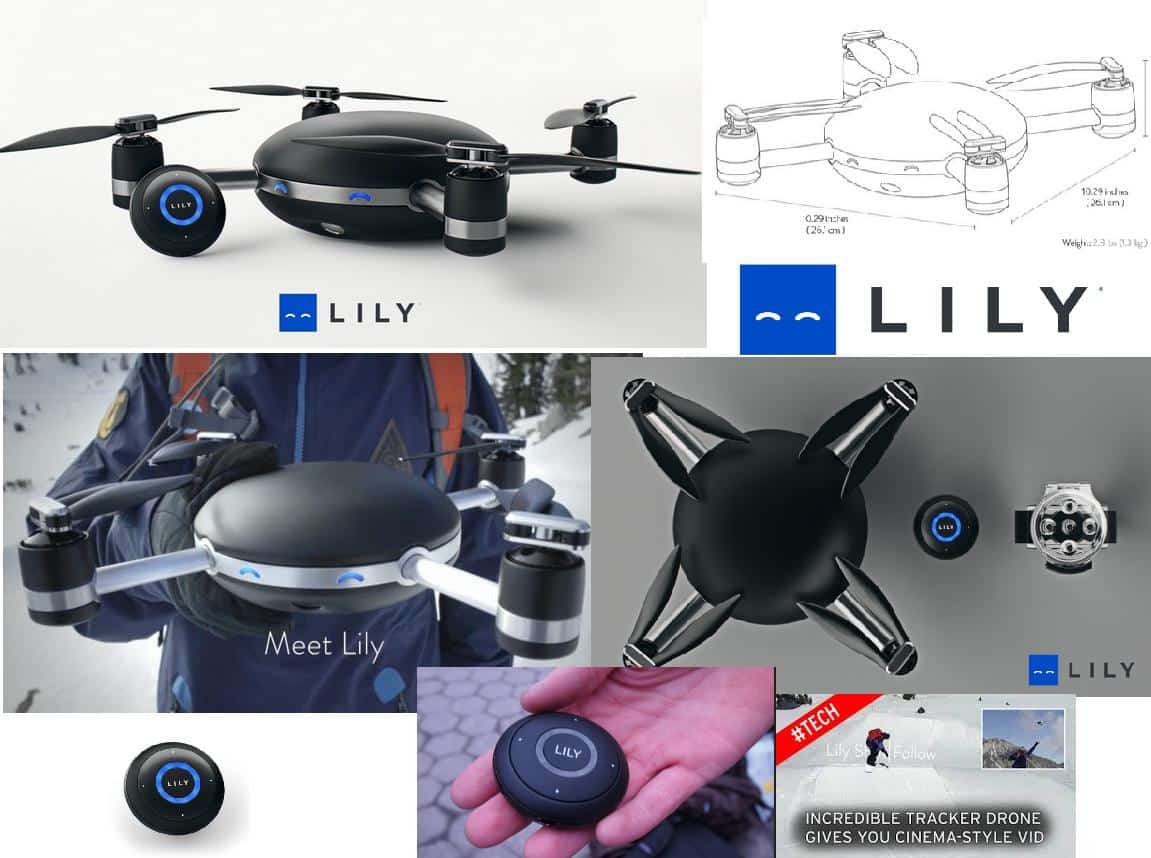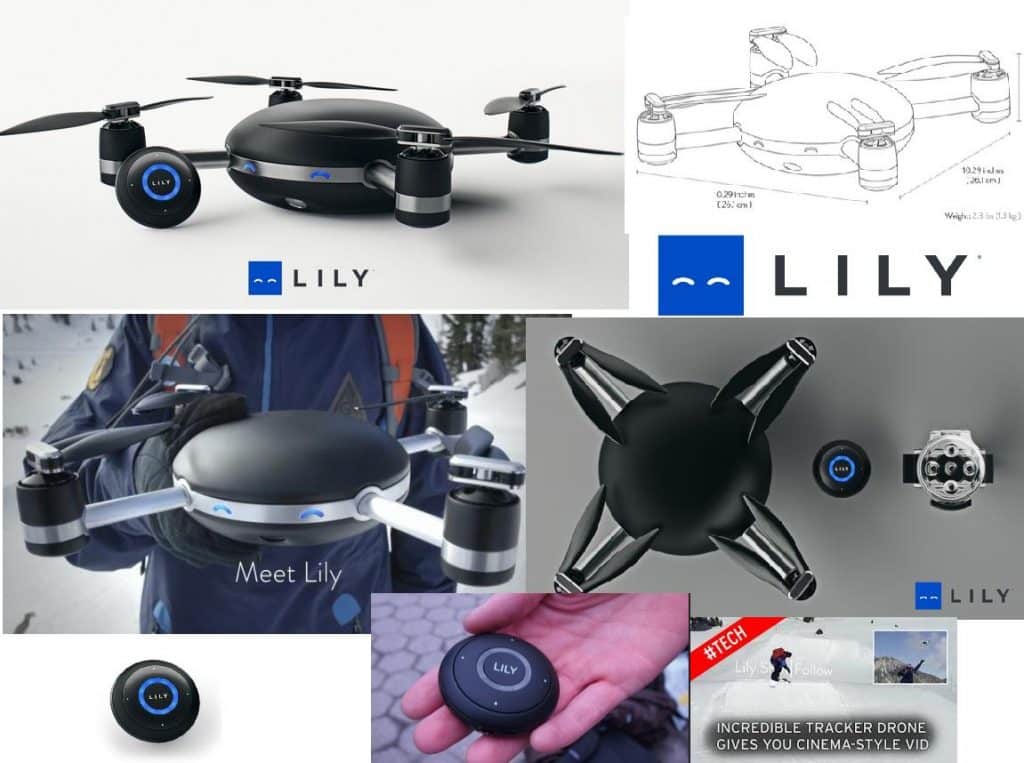 You can also set the drone to follow you from behind, or in front of you, also follow you from the side, or circle around you, all using the remote beacon that you can wear like a wristwatch or just throw into your pocket. The remote comes with a few minimal buttons that make it easy to push without having to look at the remote.
If you wear a bracelet that allows the drone to follow you around wherever you go. Perfect for video taping yourself while skiing, snowboarding, hiking, rock climbing, or maybe something less extreme like mowing the lawn, the camera is even waterproof so you can have it follow you around while you kayak, go river rafting or even just swimming without having to worry about the camera getting wet.
Using a combination of GPS and visual subject tracking, the puck lets Lily know your position, distance and speed so it can keep you in the shot.  A mobile app lets you program other flight paths as well as changing camera settings and editing and sharing your clips and photos.
Resolution & Characteristics:
The Lily drone can record video at 1080p at 60 frames per second, or you can get slow motion by recording at 720p at 120 frames per second. The drone also just works as a camera as it can take pictures at a 12 mega pixel resolution.
Since the Quadcopter is tethered to the tracker, it has a more limited range than other drones. Altitude is set from 5 feet (1.75 meter) above you to a maximum of 50 feet (15m) with a minimum distance of 5 feet from you to a maximum of 100 feet (30m). It can reach a top speed of 25mph (40kmph).
Photos and video can be stored to 4GB of internal storage or you can pop a MicroSD card into an external slot. What you can't pop in is a fresh battery. The internal lithium-ion pack is good for up to 20 minutes of flight and takes 2 hours for a full recharge.
Creator's Maxim:
"Our medium- and the long-term goal is to democratize flying cameras. Make it available for kids to professional filmmakers. There will be different price points and user experiences, but in the next five years we'd like everyone to have cameras," said Balaresque.
"We designed it as a camera, and never thought of it as a drone or Quadcopter","Think of it as your own personal cameraman." Balaresque says
Features:
Form Factor: Lily has a traditional form factor – an X shaped drone with a motor on each end.
Camera Specs: Lily uses the Sony IMX 117 chip with a wider lens.
Control: Lily is pretty simple to throw it in the air and it will track you.
Optics: Lily's optics are finely tuned to capture stunning pictures and videos from the skies.
Waterproof: Lily's body is sealed and its motors are insulated. Lily also floats so you can safely land it in water.
Ultra Portable: Lily will take you anywhere. It is designed to fit easily into any backpack and still handle high winds when flying.
Battery: Lily has a Built-in Lithium-Ion Battery which supports 20 min of flight time after a 2-hour charge.
Rigidity: Lily emerges from the water and operate. So it definitely supplied the needed proof in the pudding.
Maintenance: Lily is a solid unit, you can replace a motor if it breaks.
Stabilization: Lily has a dampening system to reduce the camera vibration and uses software stabilization for the rest of it.
Obstacle Avoidance: There are plans to include imaging based Obstacle avoidance for Lily.
Watch the below video for more clarity
Advantages:
Easy to carry around
Fast charging battery – approximately 2 hours
The camera and the tracking device are both fully waterproof
You can take pictures and film in slow motion
Disadvantages:
The camera does not have any obstacle avoidance capabilities
You cannot swap the battery, because this would interfere with the device's waterproof capability
Review:
This piece of device is definitely innovative and will allow users to record their boldest adventures. The project is funded by private capital, The Lily Camera won't start shipping until February 2016 and will be priced at $999 when it does. That converts to roughly £650 for UK buyers or AU$1, 300 in Australia. However, to raise awareness, Lily (the company, not the drone) is running a 29th day preorder campaign letting you to pick one up for $499(about £325 or AU$650).