Gearbest's Cell Phone Bargain Hunt : Best smartphones in low prices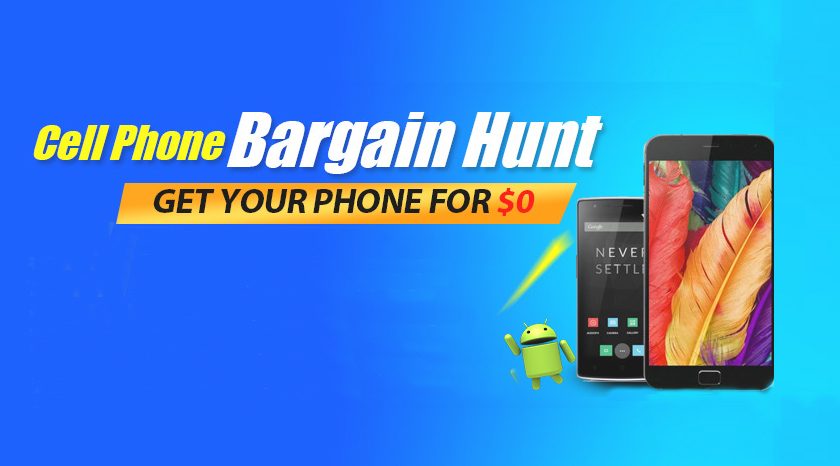 If you are planning to buy an Smartphone and your budget is low or if you want the best quality phone with advanced features, we have a good news for you.  Gearbest, a well-known international online gadget store  is having a clearance sale this month of April, 2015, from 6th to 13th. May be this is your lucky chance to buy your phone at a very low price or even own one for just $0! This is a one of a kind promotion. The sale has been branded "Cell Phone Bargain Hunt".
Two facts should be noted on this sale; one, you can purchase a phone at a low discounted price, and two, in case you are chosen as a lucky winner, you get the chance to own a coupon which is of the same value as the value of a phone. Isn't this marvelous? Purchasing a phone at a lower price and again getting an opportunity to redeem a complete phone value.
Gearbest.com is one among the few online stores that choose to have such good sales.
There is however rules to this sale. The first rule is that you must purchase your phone between date 6th to date 13th of April, 2015 for you to join the lucky draw. For every order, you will be given one chance in the lucky draw. One lucky draw will take place for every 50 orders. Every person who wins in the lucky draw will receive a coupon whose value is equal to the value of the phone they ordered. GearBest will publish a list of all winners on their blog.
I have personally visited the GearBest site and numerous premium phones are available to choose from. I will give a list of some of the popular mobile phones that one can purchase in order to enter the lucky draw. These phones include;
Meizu MX4 Pro 16GB ROM which goes for $383.66, Lenovo A8 going for $148.99, Elephone P2000 for $ 139.99, Ulefone Be One for $ 124.99, ONEPLUS One for $ 395.99, Gionee Elife E7 for $159.99, Doogee Turbo2 DG900 android phone for $196.99, Meizu MX4 Pro 32GB ROM for $ 414 and many others. This information is available at GearBest website.
UleFone, OnePlus and Gionee are brands that are new in the market and they are also on sale. So, in case you are looking for a great product at a cheap price, then this is the opportunity you need. So go for it.
If you are thinking of trying this offer then you can visit Here