The Best Search engine for apps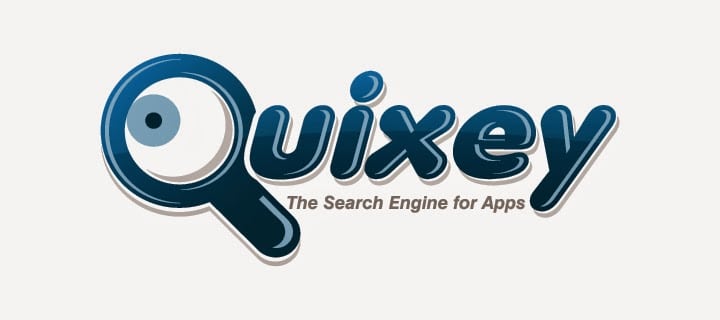 We often get tired of finding good apps for our android smartphone & tablets and find nothing. In this situation, we wish that there should be a search engine to find the apps we need. Search engine for apps, yes we all need this. We all want searching apps should be easier  as searching  websites on google .
There is an app search engine exist that will search android apps for you and you just need to describe what you want to do. The app search engine will automatically find the apps related to your task and show you the download link.
I know you are in hurry to know about this app search engine and i don't want you to wait so long.
Quixey
 , a search engine for apps developed to search android apps and it search apps based on your requirements. Initially, it was a web search engine like google but now it is an android app.
Many people may say, why to use this app when we have play store ? . Now tell me, can we search on play store 'Best sound recorder for android'.
Yes , we can search but we will not find any result as play store search find results on pre-defined keywords and app name. Instead of this , Quixey's search results are based on your requirements. That's the reason it is the best app search engine for android apps.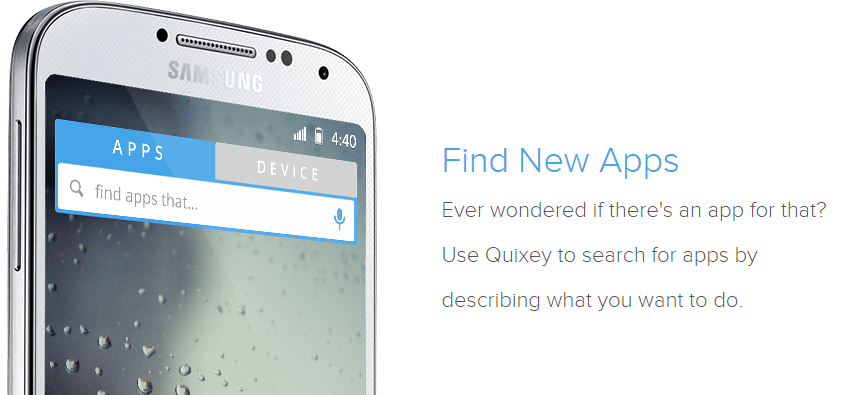 "The way people interact with the third-party apps installed on their phones is broken," Liron Shapira, one of the co-founders of Quixey, was quoted as saying.

"A search bar is the better way to use third party apps — and the Quixey vision is to put that search bar on every device," he added in a report published in MIT Technology Review.
 You can visit Quixey bt clicking here.  Download Quixey android app click here