Top 10 Smartphones of 2013-14
This year plenty of new devices launched in and around CES and Mobile World Congress 2014. Most of the devices rolled out with full HD displays and high end processors.
For now, here's our pick of the top and best handsets so far in 2014. I had included some 2013 released devices too because still they are best one and they will be replaced by the coming best handsets of 2014. Here we go.
HTC One:
HTC One was and always a best and mighty phone. it has claimed the top position in the top 10 smartpones. it is more of everything specially more screen, more power and more metal. HTC One which has released in 2013 dint achieved a good response but later on HTC One M8 has replaced all the demerits of it.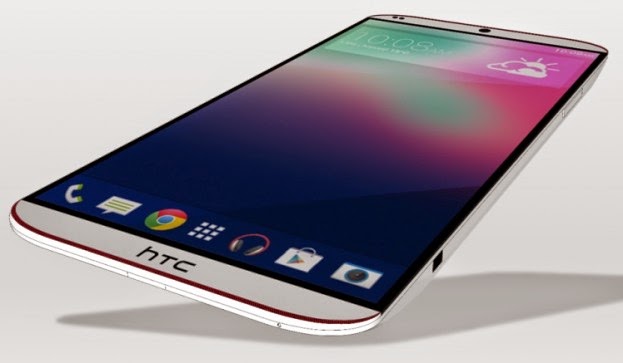 Specifications:
Resolution: 1920×1080 and pixel density is 441ppi.
Processor: Qualcomm Snapdragon 801.
Camera: 4.1 ultrapixels sensor to be called as DUO camera.
Battery: 2600mAh battery.
Price: it costs £550.00 or Rs.54985.45.
According to new reports, HTC m8 is the fastest phone having AnTuTu score of 36,149. The One (M8) brings with it the new version of HTC Sense, Sense 6.0, and while it's overall a huge departure from 5.0, Sixth Sense does make Blinkfeed even more awesome. For those who aren't already familiar with it, Blinkfeed collects social media posts and news from your favourite sources, together with calendar appointments, and gathers them in a beautifully presented pane of your Home screen.
This always-on Sensor Hub means some fun new features such as integrated Fitbit tracking – you can now track steps, distance and calories without a physical tracker as on the iPhone 5s.
Double tap its rubbery dot-matrix cover to get retro time and weather updates or see if that vibration was a message or email.
LG G2
The new LG G2 promised that it would not disappoint the users of lg as it is releasing the new fabulous smart phone.it has many salient features as compared to the old one.it is a faster, nicer-screened and crisper-cameraed device than the Samsung Galaxy S4.
Specifications:
Resolution: 5.2in full HD IPD display, It's keeping together 423 pixels per inch,
Processor: Qualcomm Snapdragon 801.
Camera: 13MP camera.
Battery: 3,000mAh battery
Price: it costs £470.00 or Rs.47269.74
The LG G2 is a very attractive customer from the front.it is Simple, clean, and very pleasant on the eyeballs. if the screen is turn on and you will be pleased by the slicing the bezels down to size.The power button lights up for notifications and there's also a notification LED on the front.
The AnTuTu score is 34,191. it runs Android 4.2.2, it played the latest, most demanding 3D games, watched 1080p videos and browsed the web, and the G2 has overcomed and lapped from it. The G2 offers particularly impressive shots in low light conditions even without its flash turned on, capturing much sharper images .
Google Nexus 5
The Nexus 5 has a Bigger and higher-res than the Nexus 4's 720p effort, the Nexus 5's is 4.95in, 1080p, 445ppi screen is the best widget this year. Google decided to launch the smartphone to realises the way to produce own affordable, desirable handset.
Specifications:
Resolution: 4.95in, 1080p, 445ppi screen
Processor: Qualcomm's beastly Snapdragon 800 clocked at 2.26GHz, together with 2GB of RAM.
Camera: 8MP camera
Battery: 2600mAh battery.
Price: it costs £300-£350 or 30121.28
Nexus 5 is slightly slimmer, more pocketable and easier to grab for the small-handed Overall it's an fabulous design with neat and tidy speaker grilles either side of the microUSB port on the bottom. Adreno 330 graphics and improvements to the touchscreen responsiveness of the Nexus makes this hands-down the smoothest Android experience we have come over.
On AnTuTu, the Nexus 5 scored a well-deserved 26010 which is respectable.With Google Now and voice search Android has been utterly invaded by Google's services and that makes KitKat scarily powerful. More importantly, with an understated build, terrific screen and unflappable performance, the hardware is a worthy match for the glorious Android 4.4 software.
IPHONE 5S
iPhone 5S platform contains the Operating Freq of GSM – 850, 900, 1800, 1900; UMTS – 2100. Other Display Features it has new Finger Print Resistant, Retina Display, 500 cd / m2 Max Brightness, Multi-touch, Contrast Ratio – 800:1, Wide Screen, 360-degree Readability, Oleophobic Coating on Front
Specifications:
Resolution: 1136 x 640 Pixels.
Processor: A7 Chip with 64-bit Architecture and M7 Motion Coprocessor.
Camera: 8 Megapixel ,Secondary Camera is 1.2 Megapixel.
Battery: Li-Ion of new technology.Talk Time will be accurate of 10 hrs .
Price: it costs 34990.
Camera is the best among all the Smartphones. The Primary Camera is 8 Megapixel ,Secondary Camera is 1.2 Megapixel which will be sufficient for the everyday lifestyle.coming to Video Recording it is 1920 x 1080, 30 fps of HD.Geo-tagging, Sapphire Crystal Lens Cover, True Tone Flash, Backside Illumination Sensor, Five-element Lens, Hybrid IR Filter, Video Recording: 3x Zoom, 15 % Larger Image Sensor, f/2.2 Larger Aperture, 33 % Increase in Light Sensitivity, Auto Image Stabilisation,Square Photos, Slow-motion Video: Shoot Video at 120 fps.
SONY XPERIA Z1
This smart phone is from SONY brand, it has many specifications compared to all. Display Features are Touch Gesture – 10 Fingers Multi-touch, Pixel Reproduction, Noise Reduction, Face Unlock and many more.
Resolution: 1280 x 720 Pixels, .
Processor: 2.2 GHz Qualcomm Snapdragon 800 MSM8974,
Camera: 20.7 Megapixel ,Secondary Camera is 2 Megapixel.
Battery: 2300 mAh, Talk Time will be accurately of 10 hrs (2G), 18 hrs (3G)
Price: it costs £550.00 or Rs.54985.45.
It has Contrast Enhancement, Gesture Input, Screenshot Capturing, Throw, Pan and Zoom, Durable Tempered Glass with a Solid One-piece Aluminium Frame, TRILUMINOS Display with X-Reality for Mobile Picture Engine, Texture and Outline Improvement which are common among new smart phones.Camera Features are Sony Exmor RS for Mobile Image Sensor, Auto Focus, Burst Mode, HDR for Picture and Film, Geo-tagging, Image Stabiliser, Object Tracking, Red-eye Reduction, Scene Recognition, Smile Shutter, Superior Auto, Sweep Panorama, Touch Focus, Touch Capture, White Balance, Send to Web, Image Capture, Image Playback, Face Detection, F2.0 Sony G Lens, BIONZ for Mobile Image Processing Engine, Motion Detection, Stunning Shots in Low-light, 3x Clear Image Zoom, Minimum Focus Distance: 100 mm, Picture Effect, Quick Launch, Self-timer
Moto X
The Moto X is designed with a slight curve to fit perfectly in your hand, making it easy to access and text on when you are on the move. One of the first of its kind, it brings you a unique Google experience on a budget with all the frills of a high-end device intact.
Specifications:
Resolution: 4.7 inch AMOLED screen that has 720p HD.
Processor: Quad-Core Adreno 320 GPU. With the support of a 2 GB RAM.
Camera: 10 Mega pixel and 2 MP secondary camera
Battery: 2200 mAh battery .
Price: it costs Rs. 23999 (16GB) .
The Moto X comes with KitKat 4.4.2 that is one of the most advanced operating systems in the world. It gives you great text input and smarter notifications and has an interface that is also fluid and smooth. With access to Google Play Store and support for further software updates, the phone strives to give you a truly Android experience. Special features are you can train the device to recognize your voice with Crystal Talk that ensures that it detects your commands even in a noisy room.The Motorola X8 Mobile Computing System has a Qualcomm Snapdragon S4 Pro processor that comes with a 1.7GHz Dual-Core Krait CPU and the Clear Pixel technology ensures that ample light is captured in each frame for more clarity, regardless of what lighting you have. You can also launch the camera with Quick Capture by twisting your wrist twice, thereby saving time and capturing fleeting shots in a jiffy.
Nokia Lumia 1020
Taking the smartphone world by storm with revolutionary camera technology is the Lumia 1020 that puts together Nokia's inherent penchant for design with powerful technology, changing the very feel of what a smartphone feels like.
Specifications:
Resolution: 1920×1080 and pixel density is 441ppi.
Processor: Qualcomm Snapdragon 800.
Camera: 41 megapixel camera sensor .
Battery: 2600mAh battery.
Price: it costs RS 44345 .Take the easy way pick up the Nokia Lumia 1020 and click away to capture stunning images with the Pro Cam to aid you in the quest to fill Facebook albums with amazing shots.The Lumia 1020 helps you do just that – record in full HD, capture sharp, detailed HD videos that you can zoom 6x times into accompanied by distortion-free sound and replay the moment exactly as it felt as many times as you want.Armed confidently with a whopping 41 megapixel camera sensor, the 1020 leaves most other non-professional photo-taking devices in the dust, making you jump with joy over the crisp, sharp, as perfect as life pictures that you click on the phone.
Aided and abetted in its quest for camera domination, the camera comes with Optical Image Stabilization that makes those annoying blurred edges a thing of the past and PureView technology that harnesses resolution, sharpness and clarity, captures the essence of life itself without loss in transmission – an unbeatable feat.
SAMSUNG GALAXY NOTE 3 N9000
Samsung presents the Galaxy Note 3 N9000, a revolution in technology set in the palm of the hand.
Working towards making everyday living a pleasurable experience, the Note 3 will change the way you function.
Specifications:
Resolution: 5.7 inch full HD Super AMOLED screen
Processor: Qualcomm Snapdragon 801 with 3GB RAM.
Camera: 4.1 ultrapixels sensor to be called as DUO camera.
Battery: 2600mAh battery.
Price: it costs 42099 Rs.
Simplicity with extreme convenience takes precedence in the Note 3 that lets you play with a palette that brings five useful S Pen features to you in a platter. Simply hover the S Pen over the screen and click the pen button to access – Action Memo to activate memos, a Scrapbook to organize pieces of your life,While the S Note helps you compose and manage your thoughts in a quick and easy manner on extensive canvases that you can edit and share easily, Use the S Pen to write on the screen on the Note 3 which is programmed to recognise both your handwriting and typing. If you 'call Mom' on the screen, the phone will proceed to interpret the message and call your mother.Taking multitasking to a whole new level, the Multi-Window mode on the Note 3 allows you to not just copy and paste from one window to another.MOTO GAn Android smartphone that is best in its class, Moto G is a fresh and power-packed flagship model from Motorola.
Specifications:
Resolution: 720p HD resolution and 329 ppi – every pixel
Processor: Quad Core Qualcomm Snapdragon 400 Processor is clocked at 1.2 GHz, 1 GB RAM
Camera: 5 MP rear camera comes with an LED flash and
Battery: 2070 mAh Li-Ion battery .
Price: it costs Rs. 13999(16 GB),Rs. 12499(8GB).The most advanced operating systems in the world, the Android experience on the Moto G is simplistic yet functional – notifications are bundled, the interface is smooth and text input is intuitive. The device is shipped with KitKat 4.4.2 or Jelly Bean 4.3 OS which is upgradeable to KitKat as well.The and video recording capabilities. It also has nifty features like burst mode, auto HDR, panorama and slow motion video to make capturing pictures and videos easier and more fun. The makes taking selfies simpler and adds a face to all your video chats.With 16 GB of internal storage for music, photos, videos, apps and docs, Moto G also comes with 50 GB of extra space on the Google Drive for two years to back up everything you don't want to lose. The memory on the device is non-expandable.
The proximity sensor turns off the display when you are on a call to ensure that you don't accidentally hang up, the accelerometer controls the orientation and helps with motion gaming, the ambient light sensor ensures that the screen brightness is optimal for reading and the magnetometer ensures that the maps always show the right directions. The phone also comes with hall effect sensor.
HTC ONE 802D
Specifications:
Resolution: 1920×1080 and pixel density is 441ppi.
Processor: Qualcomm Snapdragon 801.
Camera: UltraPixel 4 MP primary camera with 2.1 MP secondary camera
Battery: 2600mAh battery.
Price: it costs RS.38000.The phone runs on the Jelly Bean operating system that has an HTC overlay. The phone supports full HD recording and automatically captures up to 20 photos and one three second video for every picture that you clickDual frontal stereo speakers with built-in amplifiers ensure that the bass and the treble of your favorite track are not distorted even a little bit when you play it on the HTC One that sports BoomSound that is loud enough to gather a crowd.The HTC Blinkfeed picks up feed from all your social networks, news and such to stream it live on the home screen ensuring that you are constantly updated on all that you need to know. This ensures that you do not have to open up separate apps to find what content has been updated and what you need to keep in the loop about.
That's it guys pick any one of them i know these are not budget phones but these are the best one i recommend you to pick Moto X or Moto G and many more beasts are on the way like Samsung Note 4 , Samsung S5 , Moto X+1, iPhone 6 and many more so stay tune for them.